Police responding to a 911 domestic violence call in California made a bizarre discovery after they rolled a chicken coop on a skateboard leaning against a detached garage at an East Central Fresno home, authorities said.
Police said officers uncovered a hidden underground cave with live ammunition, illegal gambling machines and a surveillance system.
Officers Robert Chavez and Angel DeLaFuente went to the home after a neighbor reported people yelling and a woman screaming for some time that sounded like it was escalating, the Fresno Police Department wrote on their Facebook.
A crying woman who appeared frightened along with upset children met the officers when they arrived, the Fresno Police Department said. The distressed woman did not want to tell the officers what was going on nor let them in, the department added.
The cops saw two people run through the house and thought someone was hurt, so they entered the home but "strangely could not find the people inside," the Fresno Police Department news release stated.
Police continued their search outside the home and discovered several marijuana plants in a detached garage, police said. The cops then received information about a chicken coop leaning against the garage and sitting on skateboard wheels, the department added.
Officers rolled the coop -- exposing a staircase and underground cave, where the two suspects running earlier were hiding, Fresno Police said, adding the suspects were taken into custody without incident.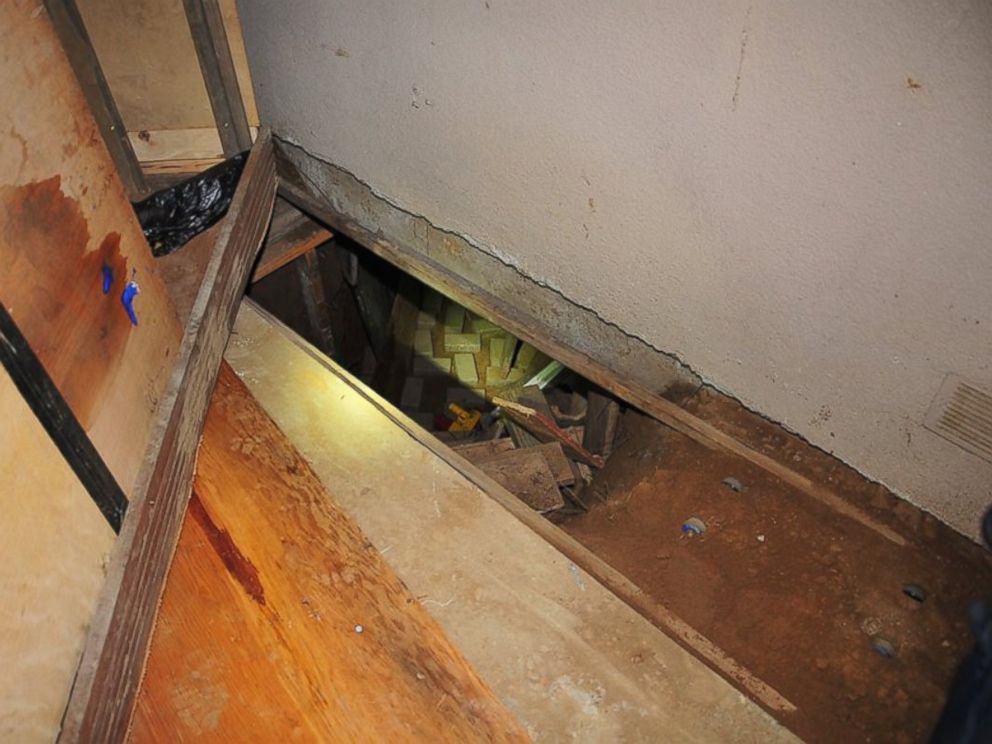 Before entering, Fresno firefighters made sure the cave was structurally safe for the officers to enter and they eliminated the possibility of a drug lab after testing the air, the Fresno Police Department said.
"It was very narrow, and it took a little bit of agility, but once down inside the space, it was like being in Forestiere Underground Gardens," Battalion Chief Thomas Cope told ABC News affiliate KFSN. Forestiere Underground Gardens is a manmade underground attraction in Fresno reminiscent of ancient catacombs.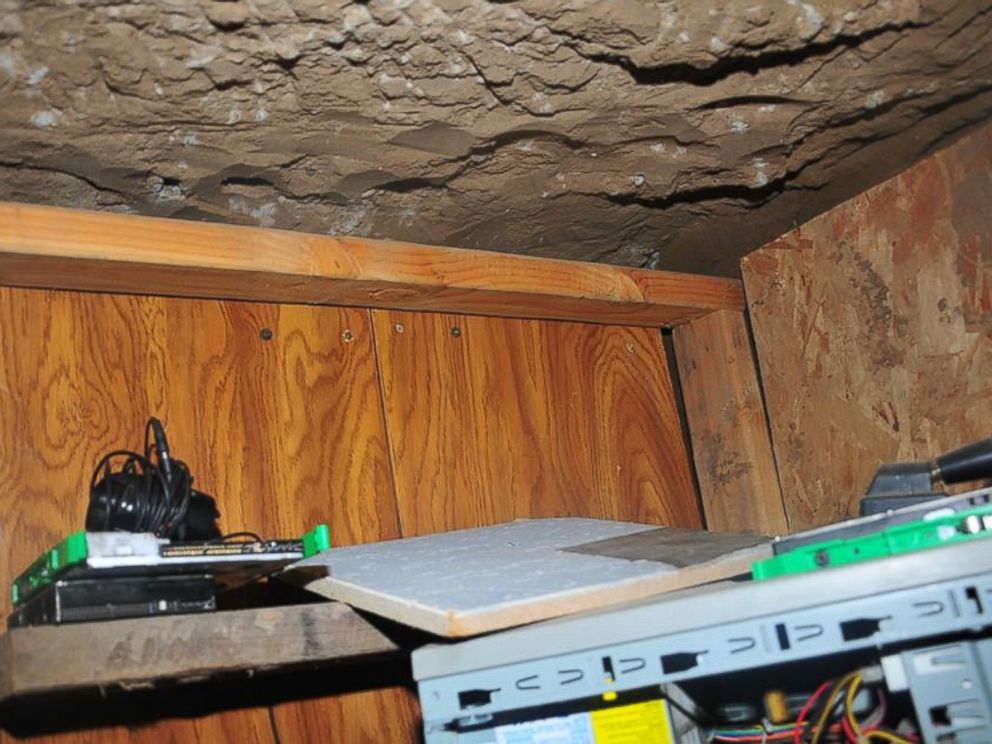 In the makeshift cave space, officers found TV monitors set up as part of a surveillance system involving several cameras around the home, tools, two rifles and illegal gambling machines, police said.
"The area was taped off and deemed unsafe," the Fresno Police news release stated, adding that Fresno Fire and Code Enforcement will be following up with the home owner.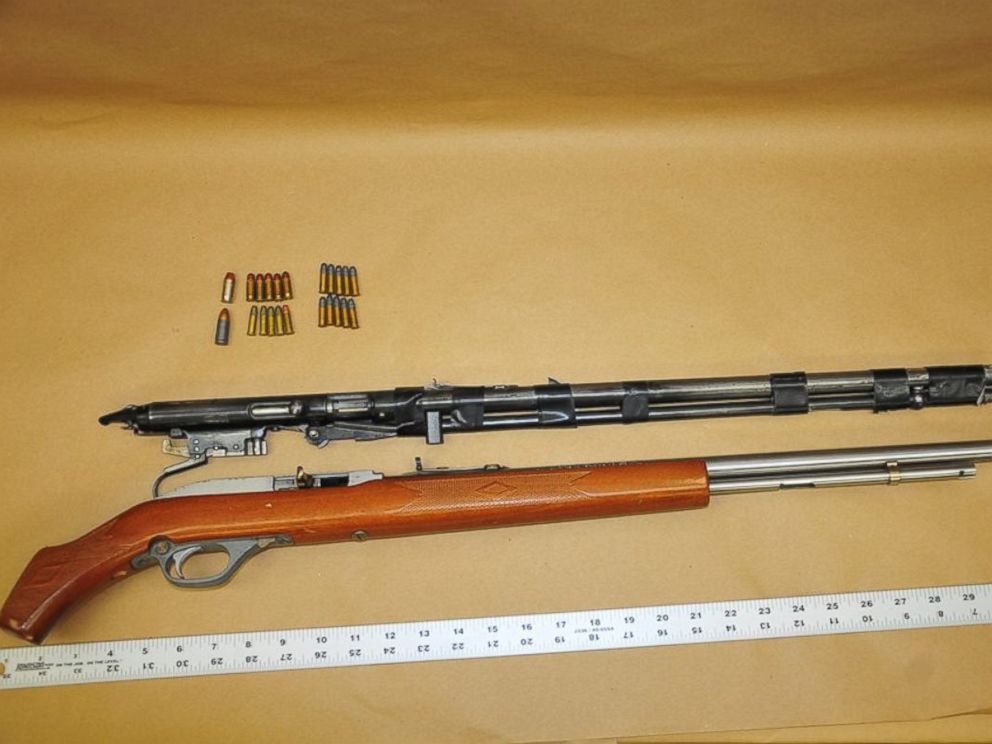 Three suspects were arrested on various child endangerment, illegal gambling and weapons charges, police said.
Police said Daniel Marquez was arrested on three counts of felony child endangerment; Kue Vang on one count of gambling machines, two counts of filing down gun serial numbers and three counts of child endangerment; and Lee Khammany on a probation violation.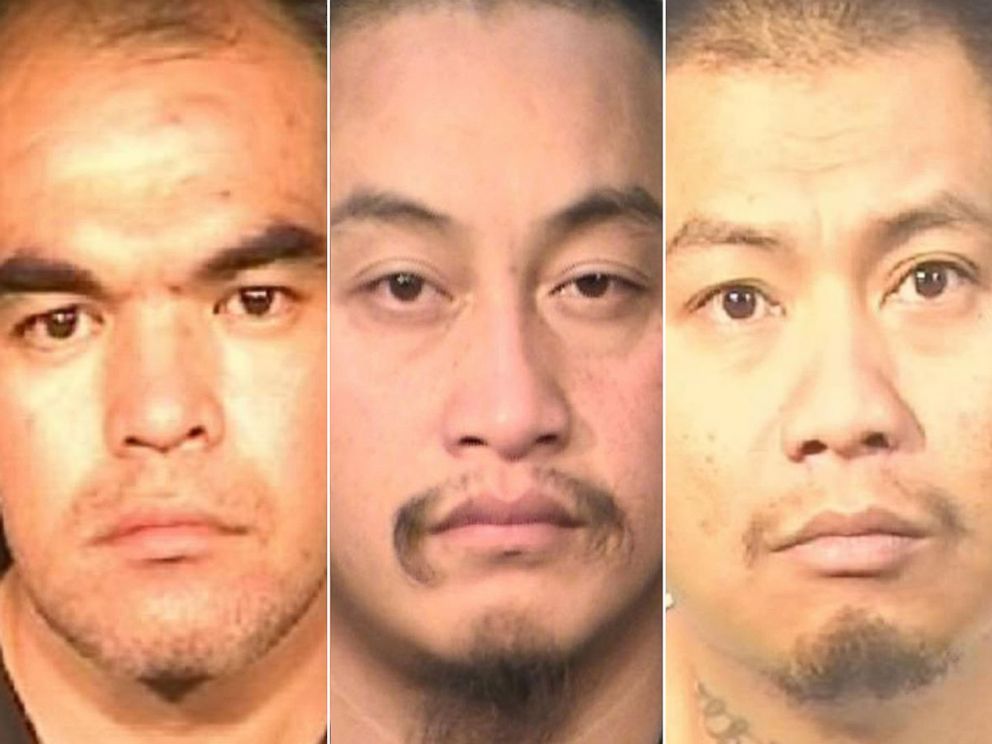 All three were booked into Fresno County Jail, authorities said. It is not known if they have entered pleas.
The Fresno Police Department news line and the Fresno Fire Department did not immediately respond to ABC News' request for additional comment.