— -- New Orleans police are searching for the gunman who shot a Tulane University medical student in the stomach, in a terrifying moment caught on camera.
The armed suspect was first caught on a surveillance camera dragging a woman down a street early Friday morning, according to video released by police.
Seconds later, Peter Gold, 25, a fourth-year Tulane medical student, drove up and "stepped out of his vehicle to intervene," said Lt. Nick Gernon of the New Orleans Police.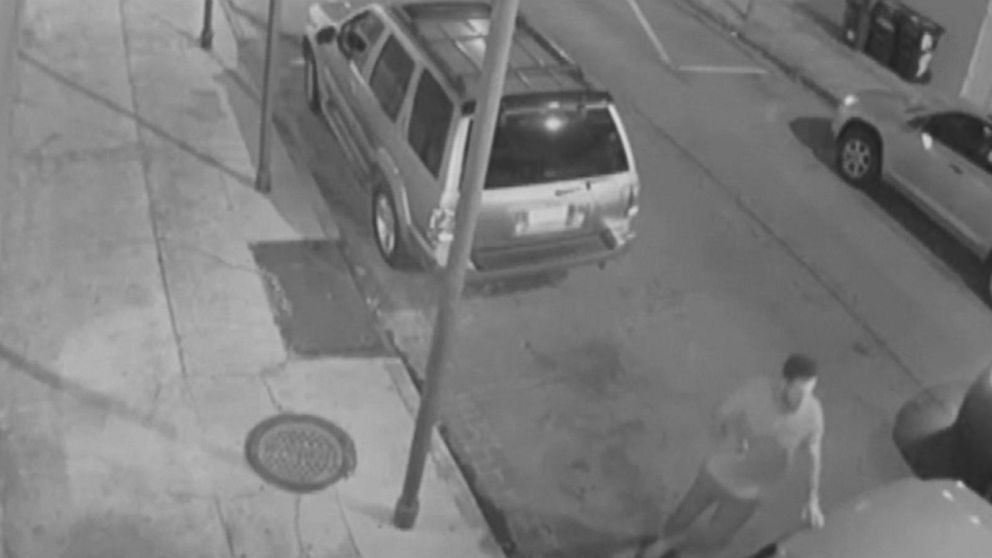 That's when the suspect pointed a gun at Gold and demanded money, police said. When Gold said he didn't have any money, the suspect "became enraged," police said, and shot Gold in the stomach.
The gunman tried to shoot Gold a second time, but the gun jammed, police said.
The gunman then took the woman's purse and fled, police said.
The woman was not injured, and Gold was hospitalized in "guarded condition," police said.
Tulane President Mike Fitts said in a statement Friday that Gold "was taken to University Medical Center where he is expected to make a full recovery."
Gold was also an undergraduate student at Tulane, and his parents and sister attended the school, as well, Fitts said.
"I ask that you keep Peter and his family in your thoughts and prayers," Fitts said. "He is an outstanding student who represents the best of Tulane in every possible way."
The Gold family told ABC News in a statement, "While we deeply appreciate everyone's concern, support and prayers as our family faces this crisis, our sole focus at this time is on Peter's recovery. We ask that everyone respect our need for privacy while we join Peter as he begins to recover from the injuries he has sustained."
Police urged the public to help identify the shooter, who police said should be considered armed and dangerous.
"Obviously the level of violence that we saw ... is disturbing," Gernon said.
Fitts said Tulane is offering a $10,000 reward for information leading to the arrest and indictment of the suspect.