Police shoot and kill Oklahoma City man as neighbors shout that he is deaf
A police captain said the man was holding a pipe.
September 22, 2017, 4:09 AM
— -- An Oklahoma City man was fatally shot by police as neighbors shouted that the man was deaf and could not hear officers' commands to drop a metal pipe he was holding, police said.
The incident occurred Tuesday evening after an accident led officers to a house where Magdiel Sanchez, 35, was outside on the porch, Oklahoma City Police Capt. Bo Mathews said at a press conference Wednesday.
The pipe Sanchez was carrying had been fashioned into a fairly large weapon, like a club, Oklahoma City Police Chief Bill Citty said in a press conference Thursday afternoon. The pipe had been tied to Sanchez's wrist so that it wouldn't come out of his hand when used, Citty said.
Officers were acting on information from a witness who told police where they could find a green truck allegedly involved in the accident, in which the truck hit something and drove off. No person was struck in the collision.
Sanchez's family has hired Oklahoma City lawyer Melvin Hall, who represented the family of police-shooting victim Terrance Crutcher in 2016, to represent them, according to local ABC affiliate KOCO. Hall plans to hold a news conference with the family and local Catholic and Hispanic organizations Friday afternoon to bring further attention to the incident.
The shooting took place after police Lt. Matthew Lindsey arrived at the location identified by the witness and found a green truck allegedly matching the description from the accident parked there.
Sanchez was on the porch of the home when he advanced to the front yard holding what Mathews said was a pipe in his right hand.
The police officer called for backup, and another officer, Sgt. Christopher Barnes, arrived, after which both officers shouted to Sanchez to drop the pipe he was carrying as he proceeded forward, Mathews said.
The officers didn't hear neighbors at the scene yelling to them that Sanchez couldn't hear them, Mathews said.
"As he started going toward these officers with a pipe in his hand, the officers discharged their weapons," Mathews said.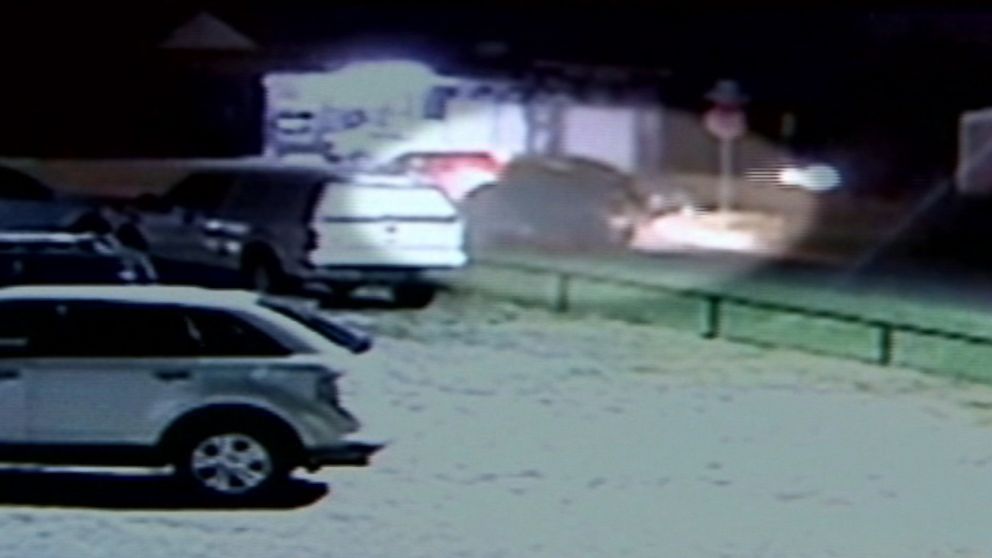 Lindsey fired his stun gun at the suspect, and Barnes shot his gun, hitting Sanchez.
The stun gun did not work because only one of the prongs hit Sanchez, Citty said, adding that, in training, officers working in pairs are taught to first use a stun gun, but the second officer provides cover with a gun in case the stun gun doesn't work.
Mathews said Sanchez received medical attention after he was shot, but was pronounced dead at the scene.
Sanchez's neighbor, Julio Rayos, 37, told ABC News that Sanchez would "always" carry the pipe with him, mainly to shoo away the stray dogs that would roam the Shields-Davis neighborhood, south of downtown Oklahoma City.
Rayos, who said he has lived in the neighborhood for 13 years, described Sanchez as a "real good guy" whom "everybody knew."
"He didn't deserve to die like that," Rayos said.
The officers on the scene had not yet been issued body cameras, Citty said, adding that he hopes to have every officer outfitted with one by the end of October.
Barnes, the officer who used the gun, is on paid administrative leave while the shooting is investigated, Mathews said.
Barnes is a sergeant and has been with the department for at least five years, Citty said. Police have interviewed the lieutenant who deployed the stun gun, but Barnes has not yet been interviewed because he wants his attorney to be present.
Sanchez's father, who had allegedly been the driver of the green truck in the accident, confirmed after the shooting that his son was deaf, Mathews said. The son was not involved in the accident, he said.
Sanchez's father will likely face misdemeanor charges for the accident, which Citty described as fairly serious. The vehicle that Sanchez's father allegedly hit rolled over, and the victim inside that car suffered minor injuries.
Sanchez's father did not have a driver's license, which is allegedly why he fled, Citty said.
Sanchez had to have been aware that they were police officers because they were in full uniform and drove marked vehicles to the home, Citty said.
In addition to Sanchez's hearing disability, his father could not speak English, Citty said. The police department has reached out to the Oklahoma Association for the Deaf for suggestions on how to improve training for officers when dealing with deaf people in the future, Citty said.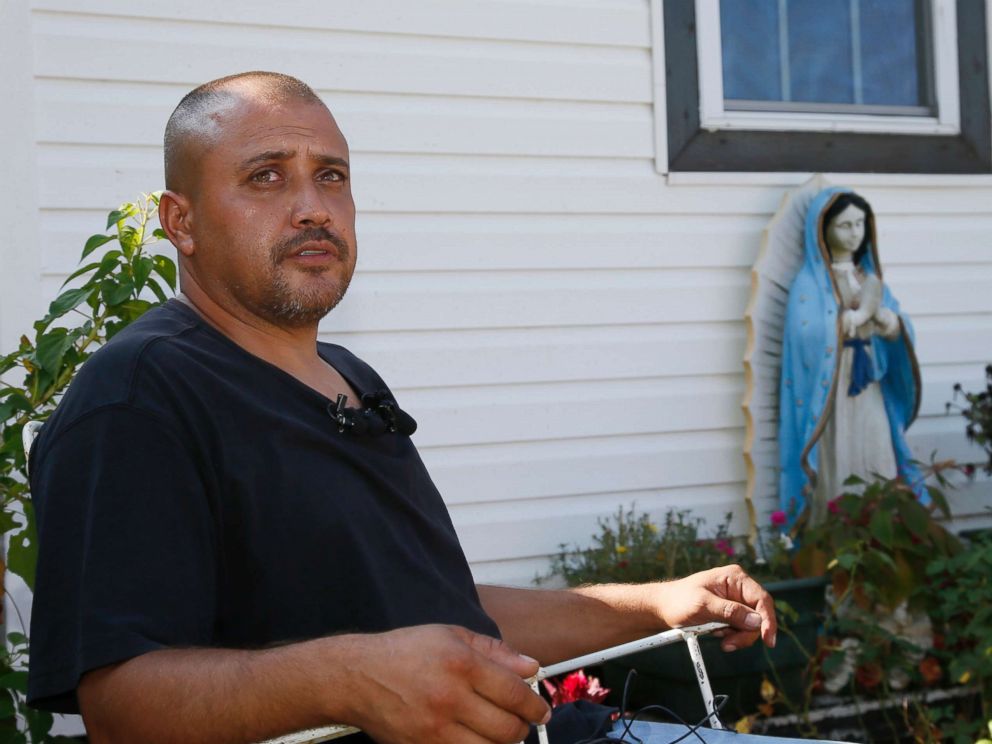 KOCO obtained cellphone video from a neighbor of Sanchez who said the footage was taken moments after the shooting. The neighbor, Julio Rayos, told the station that he screamed at officers that Sanchez was deaf. Rayos said he believes Sanchez may have been confused by the encounter with police.
Rayos told The Oklahoman on Wednesday that in addition to being deaf, Sanchez was developmentally disabled and didn't speak, communicating mainly through hand movements. Rayos said he believes Sanchez became frustrated by trying to communicate with the police.
"The guy does movements," Rayos told the newspaper. "He don't speak, he don't hear, mainly it is hand movements. That's how he communicates. I believe he was frustrated trying to tell them what was going on."