— -- Fire investigators were at The Cosmopolitan Hotel of Las Vegas today, looking to determine what caused Saturday's blaze at the hotel's Bamboo Pool.
While officials believe they know where the fire started, they are still trying to find out what ignited it, Clark County Assistant Fire Chief Sandra Baker said.
The fire is believed to be accidental, Baker said. The investigation could take about one week, she said.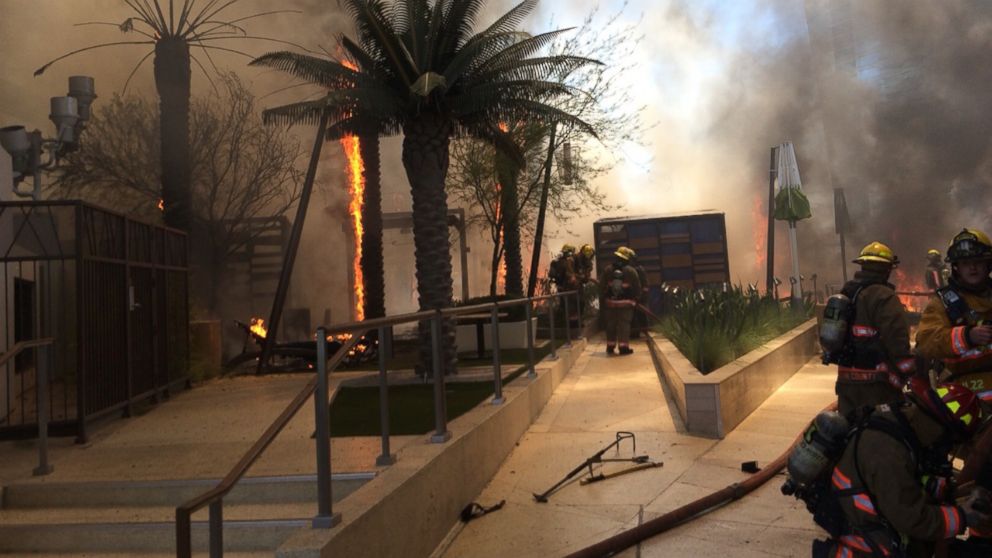 The Bamboo Pool reopened today, The Cosmopolitan said in a statement, but the area affected by the fire has been walled off as the investigation continues. Guest rooms on the 14th floor in the West End Tower -- the same floor as the pool deck fire -- are closed, The Cosmopolitan said.
No one was burned in the two-alarm fire, but one person was hospitalized to be treated for smoke inhalation, Baker said. A second person was also treated for smoke inhalation, but Baker said she was not sure whether that person was hospitalized.