— -- In the closing arguments today regarding an alleged rape at a prestigious New Hampshire prep school, attorneys for both sides asked jurors to question the credibility of the accuser and the defendant.
Owen Labrie, 19, is accused of raping a student in May 2014 at St. Paul's School, in Concord, New Hampshire. He is charged with multiple felonies relating to the encounter and has entered a not guilty plea.
Today, the attorney for the defendant, J.W. Carney, challenged jurors to consider if they believe the accuser's account of events beyond a reasonable doubt.
Carney told jurors that the alleged victim had to choose between her reputation or that of Labrie, and "she took the easier choice."
Assistant county attorney for Merrimack County Joseph Cherniske told jurors in his closing argument, "This case is about so much more than one witness' testimony."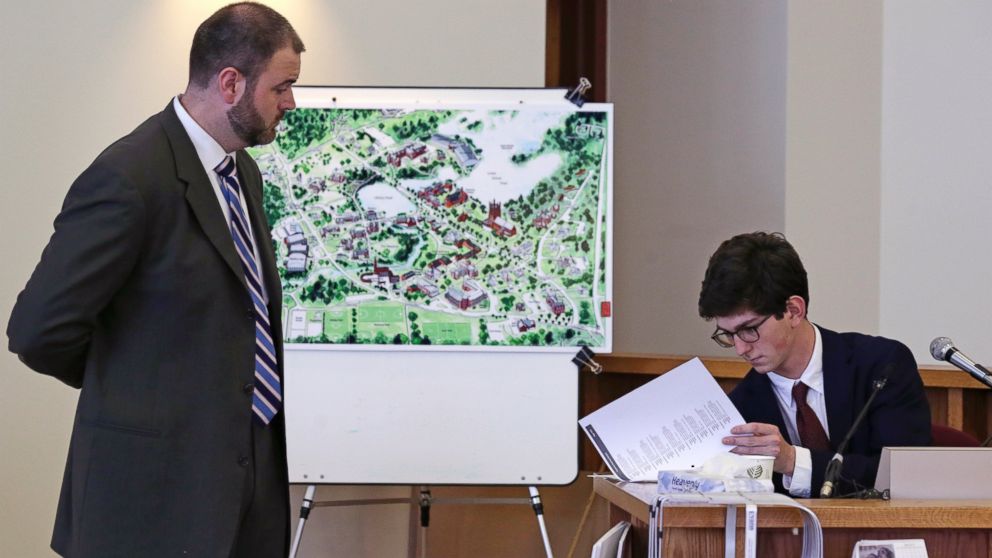 Cherniske pointed to the alleged victim's account of how she was in pain during and after the encounter and how Labrie's DNA profile was found in the interior crotch panel of the accuser's underwear.
"This someone saw how vulnerable a 15-year old freshman was and took advantage of it," Cherniske said of Labrie. He recounted how the witness described how she said "no" to Labrie three times during the encounter and afterward she was "frozen in fear."
The student who accused Labrie, whose name is being withheld because of the nature of the crime, appeared on the stand last week, offering emotional testimony about the events.
"I was raped!" she said amid tears. "I was violated in so many ways."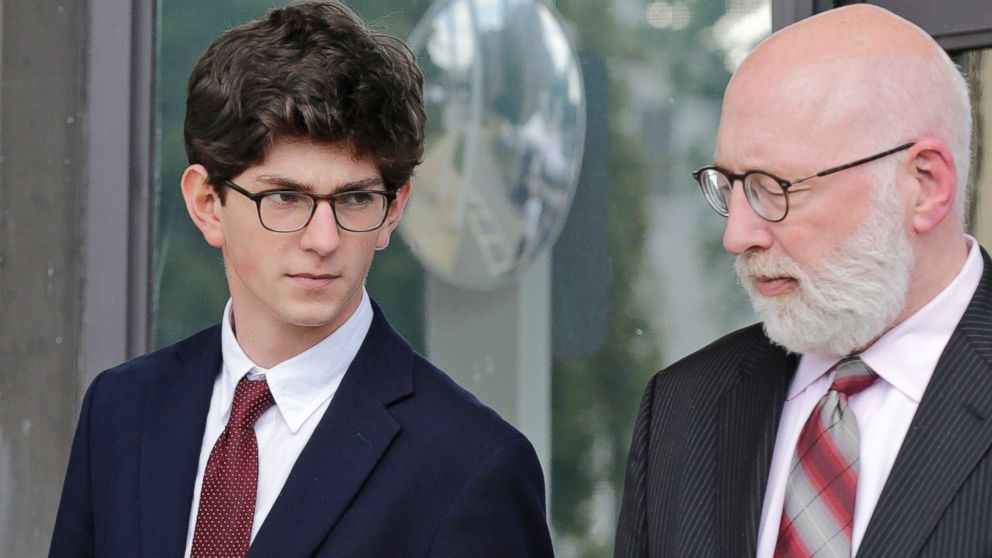 Cherniske emphasized to jurors that Labrie erased 119 messages from Facebook after he spoke with police, which the prosecution said raises questions about whether Labrie was bragging when he told his friends, including a roommate of three years, that he had sex with his accuser.
Labrie described in court Wednesday how he and the alleged victim had flirted in the year leading up to the incident at the heart of the case. He described how when he first messaged her as part of the "senior salute," she said no, citing her closeness with her sister. Labrie said that was likely in reference to the fact that he and the alleged victim's sister, who was in Labrie's year, briefly dated when they first started attending St. Paul's School.
Prosecutor Catherine Ruffle said in court last week that the encounter at the center of the case was part of a "senior salute," a tradition at the prep school. Ruffle said that the "senior salute" practice was largely intended as a way for graduating seniors "to be with someone that they might have wanted to be with throughout" high school, and could include activities like walking to class together or kissing but "it might include a little bit more."
She then said that some students believed Labrie and some of his friends had turned the tradition into a competition.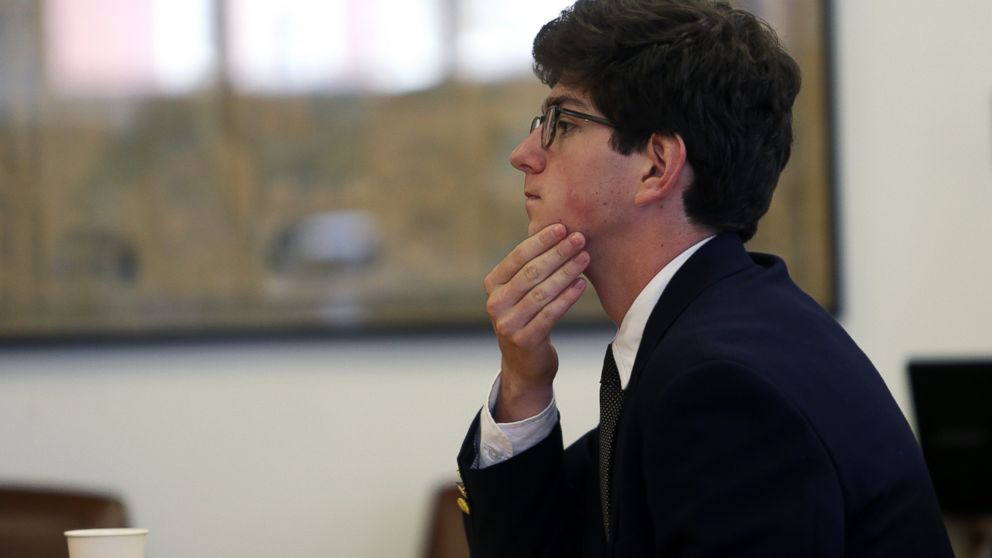 On the stand, Labrie described the events the night of the alleged attack and said, "It hadn't been my intention going into the night to have sex."
As their encounter became increasingly physical in a secluded building on campus, Labrie said he stopped himself in what his attorney described as "a moment of reflection."
"I had a second thought while I was looking down at her," Labrie said, describing the moment after he went to get a condom from his wallet.
"It didn't feel like the right move, and that's not to say at all I slammed on the brakes," he said. "It really slowed down and it reached the point where we were kissing lightly."
The prosecution repeated in the closing arguments how Labrie told a friend after the encounter in a message that he "pulled every trick in the book" with the alleged victim.
ABC News' Emily Shapiro contributed to this report.
Get real-time updates as this story unfolds. To start, just "star" this story in ABC News' phone app. Download ABC News for iPhone here or ABC News for Android here.