— -- A California kayaker who was bitten by a hammerhead as he was fishing for sharks off the Malibu coast says he won't hunt them anymore and would "never use" the word attack to describe what happened to him.
Dylan Marks, 29, was bitten Saturday when he was in his kayak about a mile off shore near Deer Creek Road, just south of Point Mugu. He says he caught a 10-foot hammerhead, but the shark bit his foot, which was dangling over the side of his kayak.
"I was scared when I saw the tendons and stuff exposed, but I was like I've got to wrap this up and get to shore," he said. "It got scared, and it thrashed around and I was in the way."
He flagged down a fishing boat that took him to shore, and from there he was airlifted to the hospital.
He told ABC News' Aditi Roy that he doesn't believe he's a victim and doesn't feel like he was attacked.
"No. Never," he said. "I would never use that word."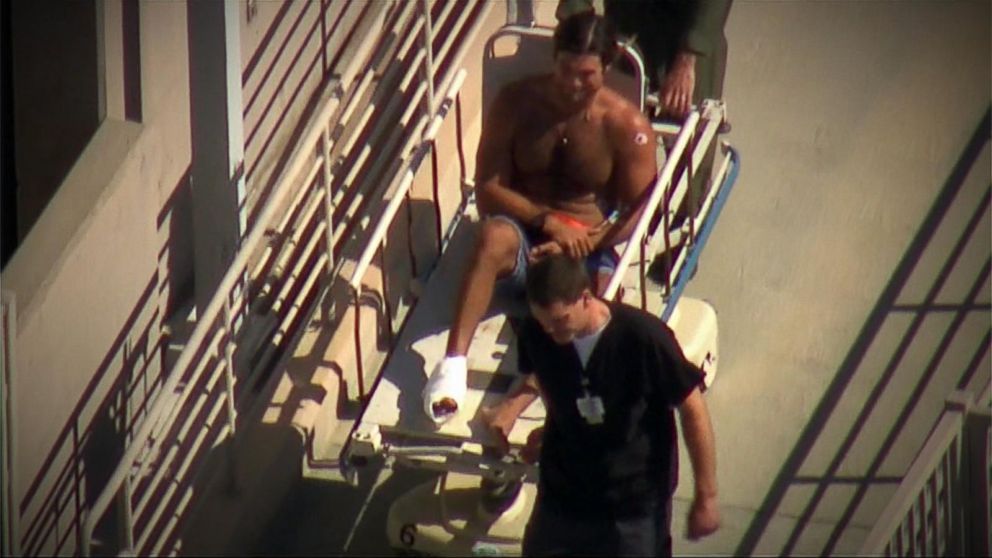 The incident came just one week after other kayakers captured a hammerhead on camera 300 miles down the California coast in La Jolla, and a great white took a bite out of a surfer's board to the north in San Luis Obispo.
Experts says the recent incidents along the West Coast are in part a result of warmer waters attracting hammerhead sharks, which has made some beachgoers uneasy.
Marks said his close encounter has changed the way he thinks about sharks.
"I'm not shark fishing anymore," he said. "I really respect them and this has kind of brought that to light."
Ventura County Fire Capt. Ron Oatman said shark attacks are unusual in Ventura County.
"Definitely not something we see a lot, even though we have a lot of coastline along here, we don't see a lot of shark incidents," he said.