For the city that discovered Motown, the demolition of the Pontiac Silverdome on Sunday morning went off like a sad trombone.
The stage was set for the former Detroit Lions' home field to get razed.
But despite the crushing sounds and smoke plumes, the 42-year-old stadium was still standing.
"Something happened with the cord that would have put off the shape charges which never went," said Rick Cuppetilli, executive vice president with the Michigan-based demolition company Adamo.
The loud explosion heard by hundreds was what Cuppetilli called the "kicker charge." The eight "shape charges," he explained, are meant to "cut the steel" but a mysterious issue caused the unexpected result.
Cuppetilli said the limited amount of prep time and possible vandalism may have caused the ceremonial blast to become a dud.
"There were people trespassing on Friday and taking pictures of the stadium and our security and police noticed them and saw their flashlights and chased them out," he said.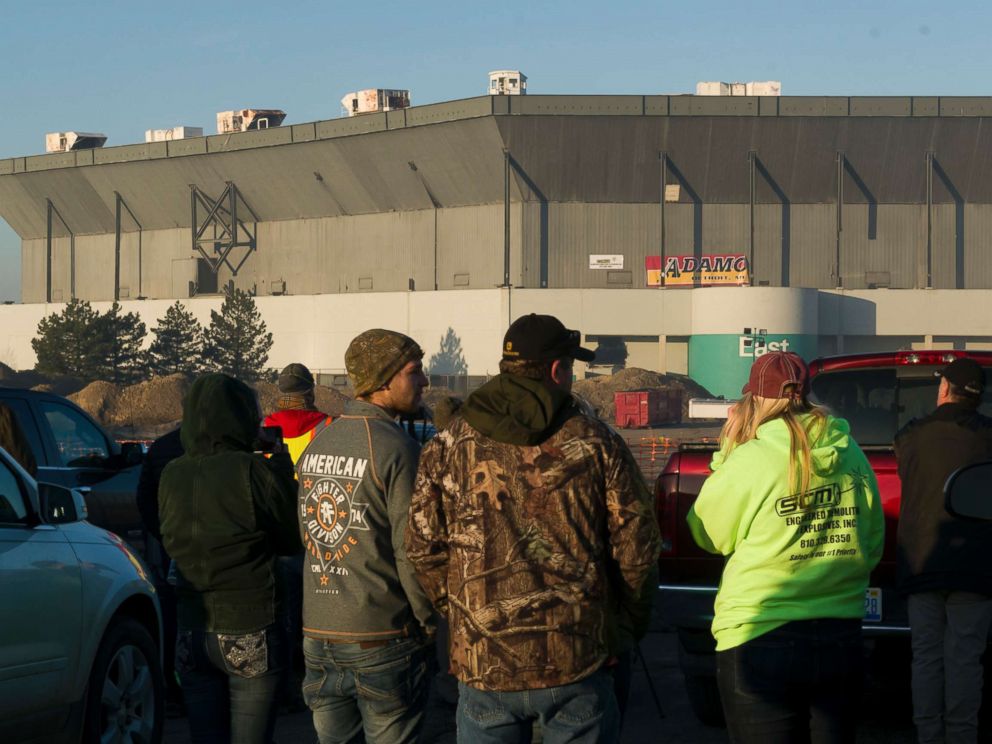 No arrests were made, he said, but the intruders may have caused one of the cords to become defective.
"Could they have stepped on a cord and smashed it internally and it didn't show up? We're not sure," Cuppetilli said, noting that the ring of the stadium was the only part of the structure that would be left standing.
The company's previous demolition was successful. In November, Adamo demolished the Georgia Dome in Atlanta without a hitch.
But the company had more time to prepare and more ammunition, Cuppetilli explained.
"The Georgia Dome was a complete implosion hat went off with 4,800 pounds of dynamite," Cuppetilli said. "We had months to plan that. The Silverdome was a ceremonial blast and we used only 300 pounds of dynamite and had only three days to prep it."
Moving forward, Cuppetilli said it's going to require six months of pulverizers and breakers to bring down the rest of the foundation.
But workers, he said, will try to raze the Silverdome again in a week.
"If we find the defective area of the cord outside the structure we'll just rewire it and take a shot at it again," he said.