— -- A huge sinkhole opened up in a city northwest of Orlando, Florida, this morning, damaging part of a home.
According to ABC affiliate WFTS, emergency crews responded to the house in Apopka, Florida, around 8:30 a.m.
Officials told WFTS the sinkhole is about 25 feet wide and around 15 feet deep.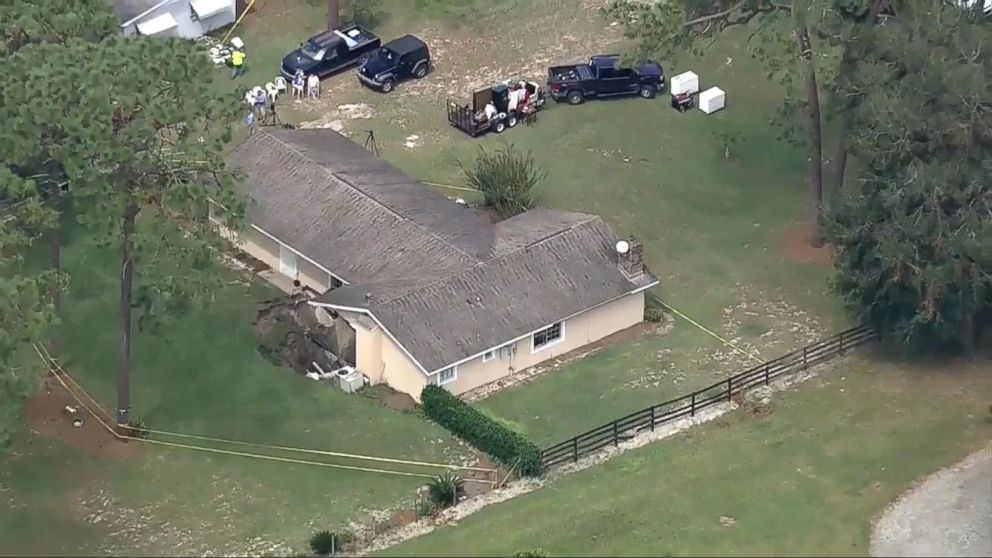 The family that lives in the now-partially collapsed home reportedly told Orange County Fire Rescue they started to notice something was wrong around 8 p.m. Monday.
There are no reported injuries in connection to this sinkhole, as the family was able to get out of the house hours before it occurred.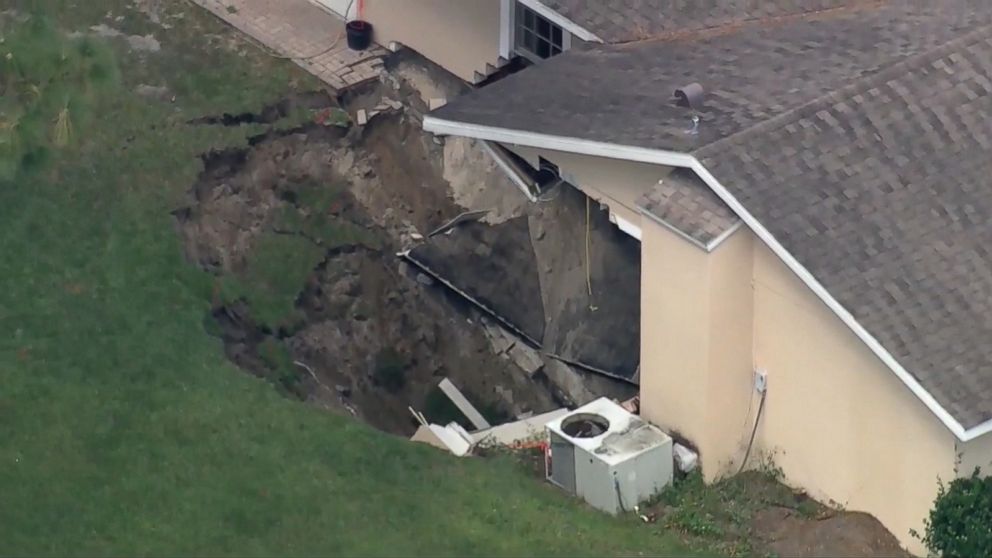 When WFTS arrived on the scene, they could see straight into part of the home.
An official cause of the sinkhole has not been announced yet, but authorities speculate it could be due to the floodwaters after Hurricane Irma hit that area more than a week ago.