— -- Hundreds of protesters descended on Michigan State University's campus during spring break to either decry or endorse white nationalist Richard Spencer's planned speech on Monday afternoon. Two dozen people were arrested as a result of the protests, police said.
According to MSU Police Capt. Doug Monette, a melee outside MSU's Pavilion for Agriculture and Livestock Education led to some of the estimated 500 protesters assembling there being taken into custody and some could face misdemeanor or felony charges.
There were no injuries to any law enforcement personnel, he confirmed.
The ruckus delayed Spencer's 4:30 p.m. speech by at least 30 minutes.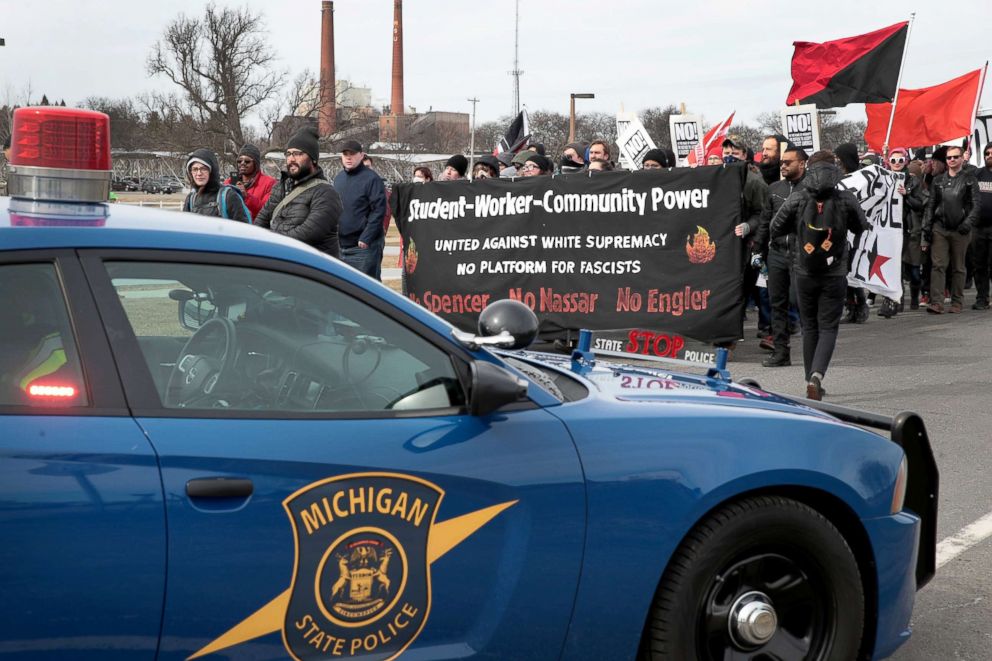 Footage of the skirmishes outside the pavilion showed police wearing riot gear and wielding wooden sticks met hundreds of vocal protesters.
Spencer, the 39-year-old firebrand leader of the "alternative-right" movement, billed the event on YouTube as one that would do more than just discuss alt-right ideas, but instead "talk about where we're going and what we ultimately want."
The alt-right has grown in the mainstream by attracting a following of young conservatives embracing "a white identity" and combating social justice and multiculturalism.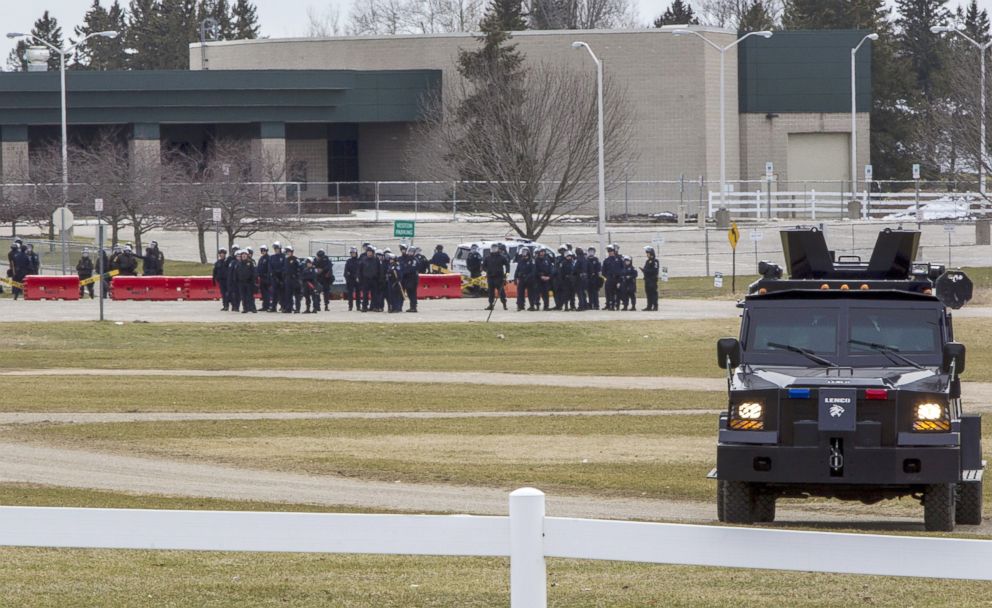 They have found a distinct opponent on the far left of the political spectrum with the rise of the anti-fascist or "antifa" movement.
Spencer has drawn a mix of support and scorn wherever he goes. Most notably he tagged along in Charlottesville last October to protest the city's planned removal of a statue of Confederate Gen. Robert E. Lee. Protests the day after Spencer's nighttime march resulted in the death of one woman and over a dozen injuries when a car was intentionally driven into counterprotesters.
During Monday's event, some protesters carried handwritten signs with Spencer's first name shortened to read "Dick Spencer."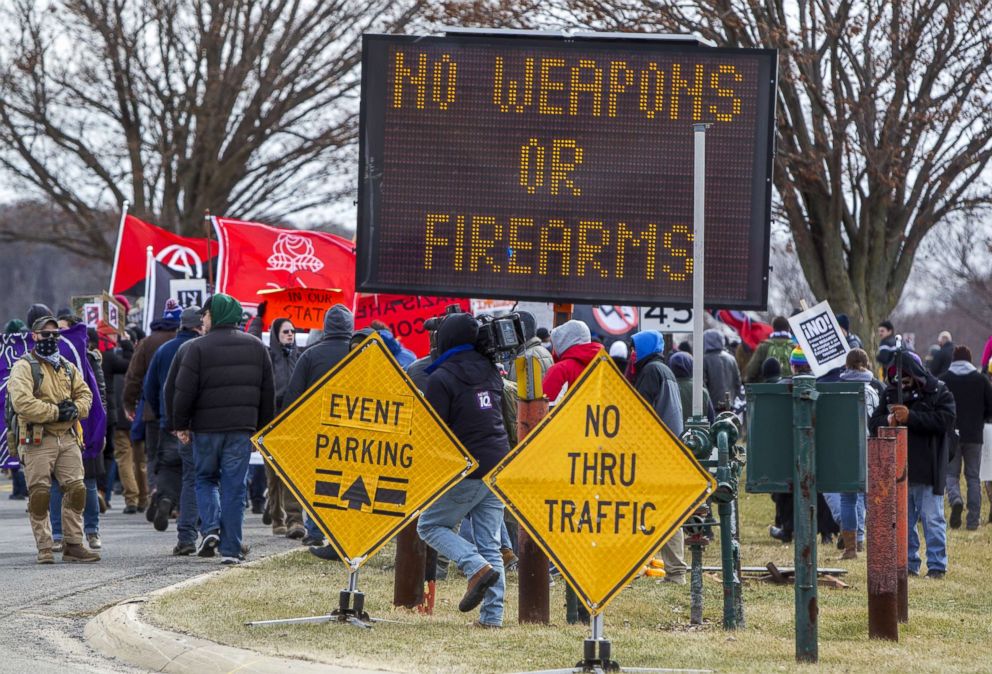 Over two hours before the event was slated to begin, Monette had only counted around 150 protesters, and at that time said "everything has been peaceful on campus."
To prep for any problems, the captain said campus police received "mutual aid" from other law enforcement agencies in Michigan.