A large, slow-moving storm system will send waves of moisture into Washington, Oregon and northern California through the weekend, producing gusty winds, heavy snow in the mountains and rain along the coast and lower elevations.
Interested in
Weather?
Add Weather as an interest to stay up to date on the latest Weather news, video, and analysis from ABC News.
Up to another foot of snow fell in parts of the Cascade Mountains in the Pacific Northwest over the last 48 hours and more is on the way.
The storm system is slowly moving east Friday morning, with rain and snow already spreading into Washington state.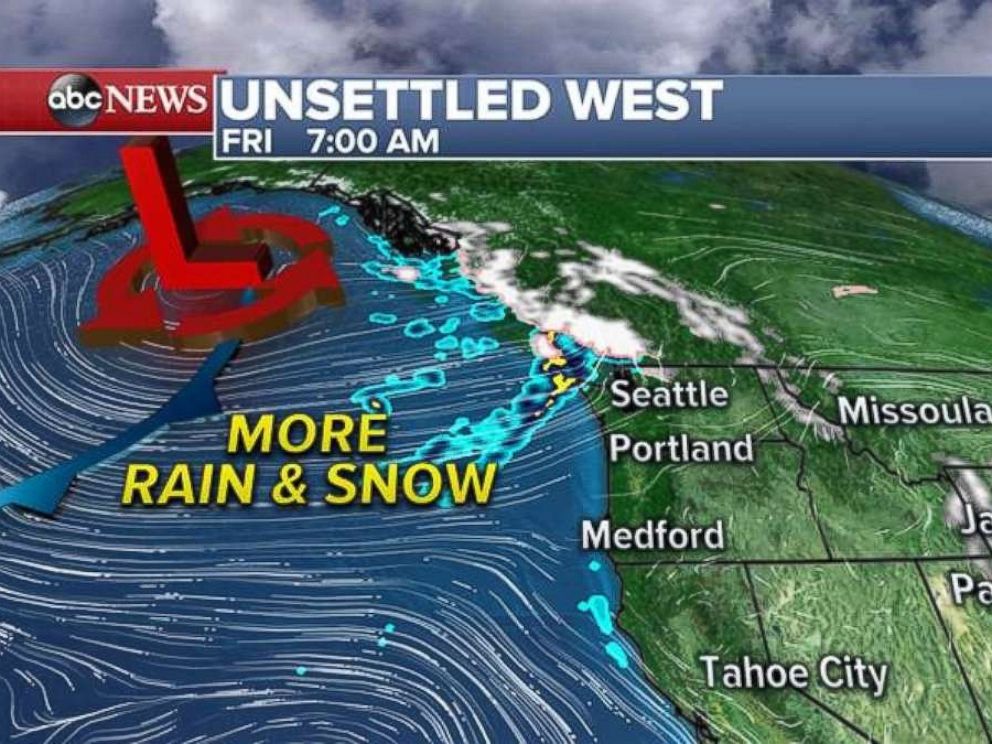 The actual storm -- with gusty winds, snow and rain -- will move into the Northwest on Saturday morning and will last through the afternoon.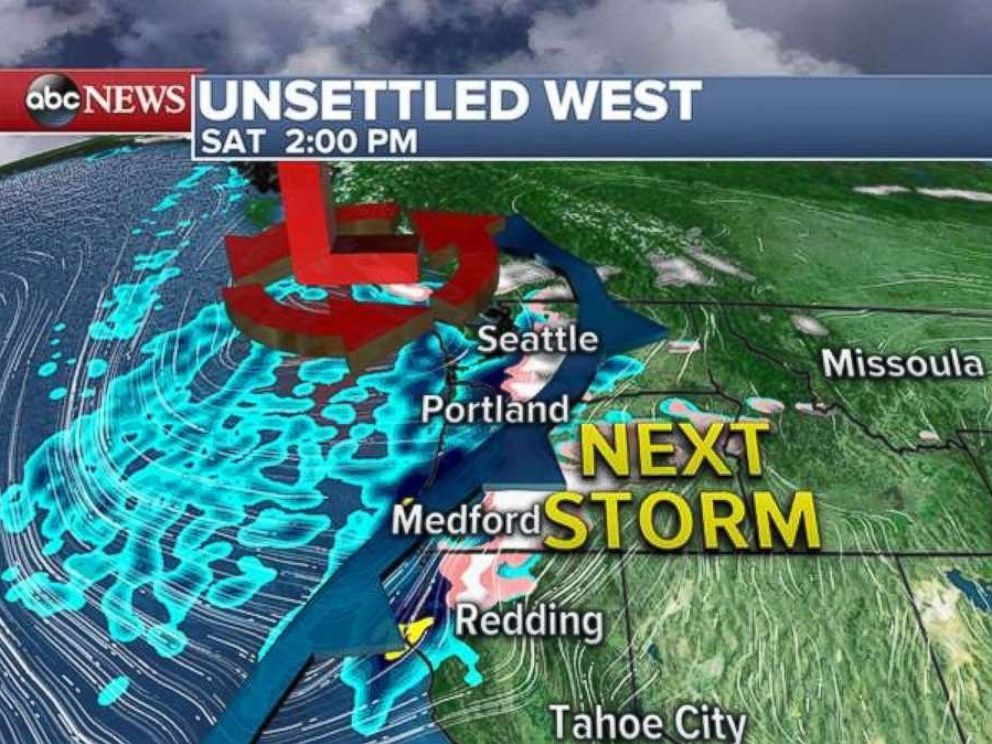 The storm will continue to move inland, bringing heavy snow to the Rockies on Sunday from Montana to Utah and Colorado. The total weekend snowfall is expected to be measured in feet, and some areas from the Cascades into the Rockies could see several feet of snow by Sunday night.
Rain will fall in coastal areas of Washington and Oregon, with some areas seeing up to 3 inches.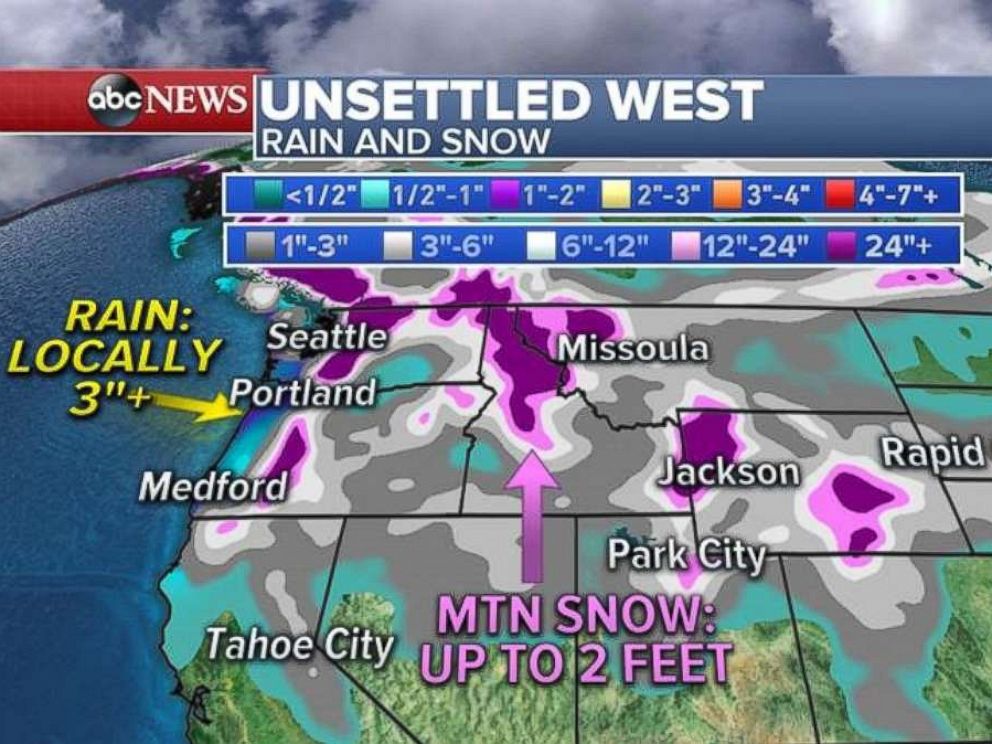 Arctic intrusion
Dec. 1 is the first day of meteorological winter, but it will not feel like winter in most of the country with cities from Denver to New York City seeing highs in the 50s. Chicago will be in the 50s Friday, its warmest start to meteorological winter in five years!
But all of this warm weather will end next week, starting in Midwest early in the week and then the Northeast by the end of the week. Several waves of arctic air will move into the lower 48 states from the Dakotas into the Carolinas.
The cold blast reaches the Midwest and the Great Lakes on Monday and Tuesday, and then moves into the Northeast on Wednesday afternoon into Thursday and Friday.
A second shot of arctic air will move into the Midwest and the Great Lakes the following weekend.