Starbucks manager told 911 of 2 men 'refusing to make a purchase or leave' before their arrests
Dispatcher's call to police became "a group of males" was "refusing to leave."
The former Starbucks manager whose telephone call initiated the controversial arrest of two African-American men at her downtown Philadelphia store told 911, "I have two gentlemen at my cafe that are refusing to make a purchase or leave," according to the taped audio of the call released by police Tuesday.
Responding to the 4:37 p.m. call last Thursday, the operator said she would send police to the location at 18th and Spruce Streets and, about three minutes later, a radio dispatcher can be heard in the audio saying, "1801 Spruce at Starbucks a group of males" was "refusing to leave."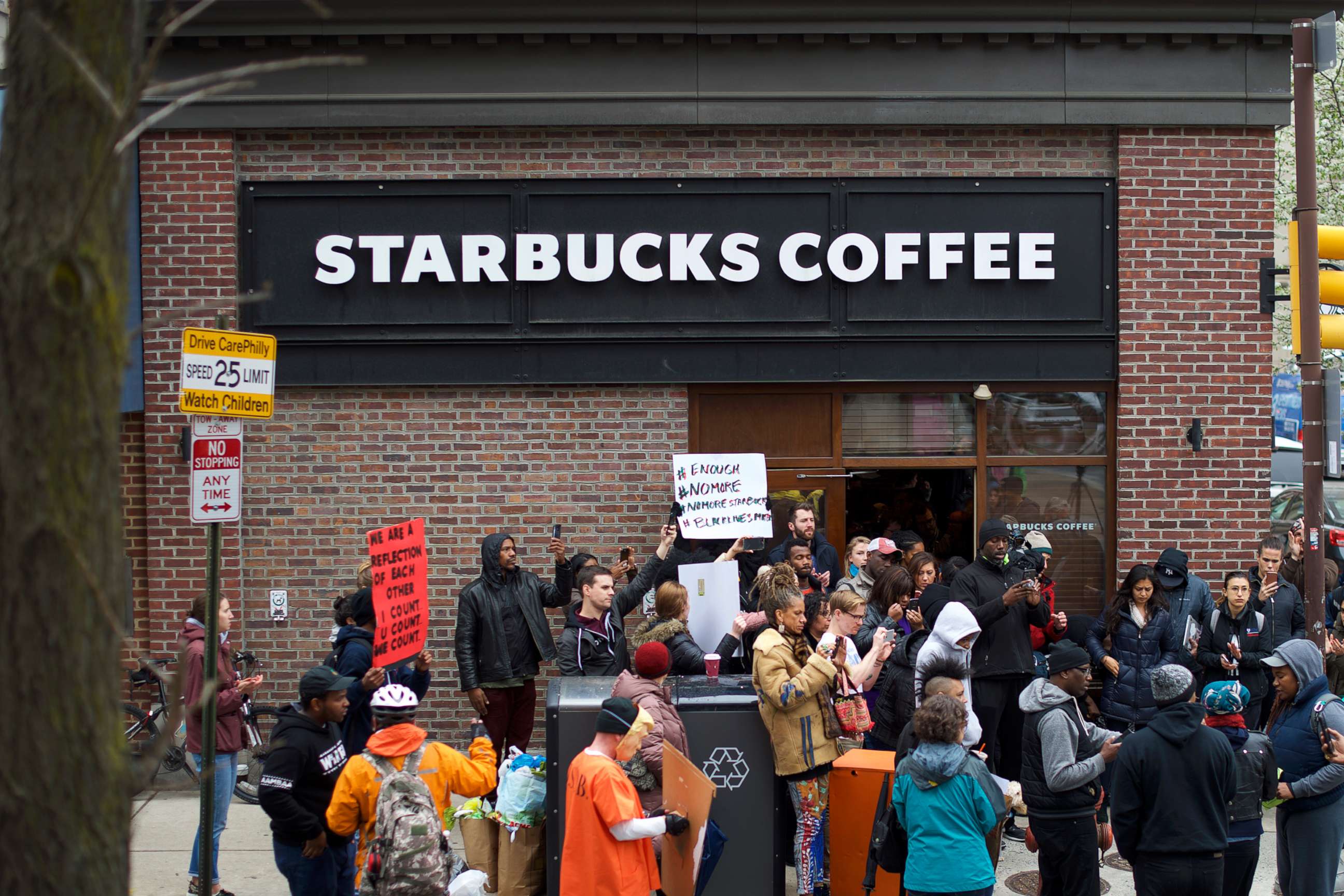 After police arrived, they requested an additional officer and supervisor, according to the audio.
Police then radioed at 5 p.m. that they would be transporting the two arrested men to police headquarters.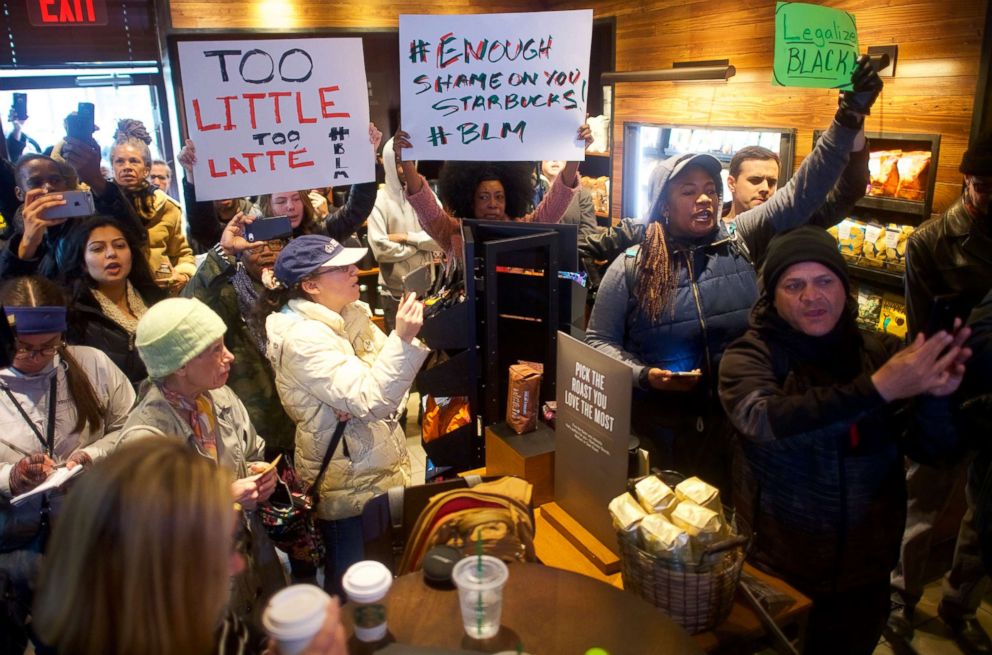 The incident has prompted widespread condemnation, protests, an apology from Starbucks' CEO and a plan to close all the U.S. company-owned stores for an afternoon of racial-bias education. The manager is no longer employed there.
Melissa DePino, whose video of the arrest went viral on social media, told ABC News the men were doing nothing more than sitting at a table when police officers entered the shop, put them in handcuffs and hauled them away.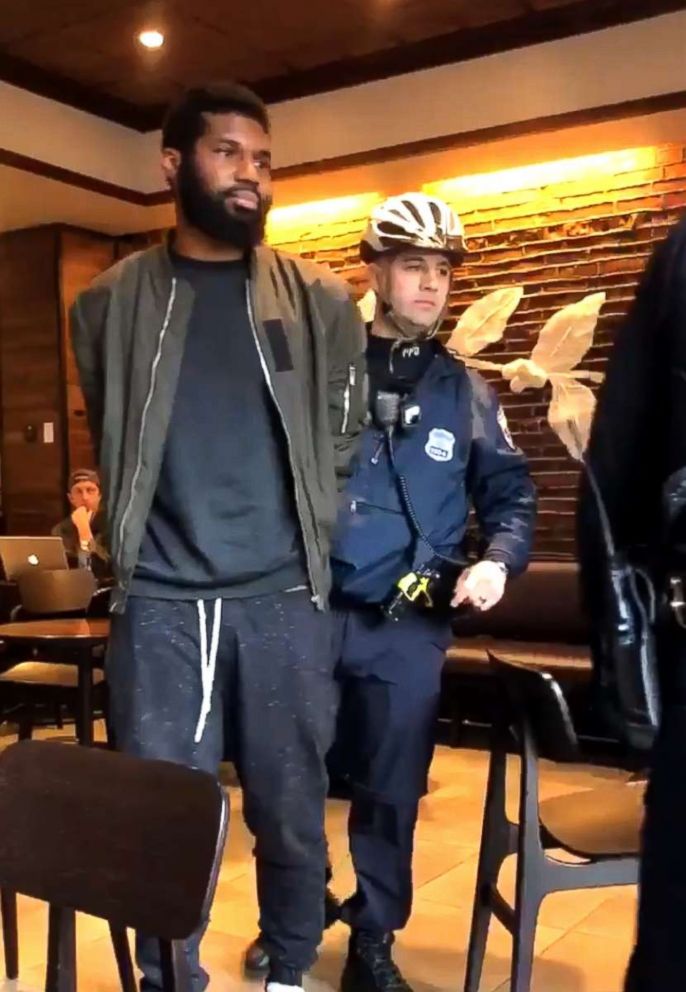 Starbucks released a statement Tuesday saying all 8,000 of its nationwide company-owned stores will shut down for a few hours May 29 for racial-bias education for about 175,000 employees.
In a supplemental video with the statement, Starbucks CEO Kevin Johnson, who has zeroed in on "unconscious bias," said the move comes as they are "committed to being part of the solution," and that this training "is just one step in a journey that requires dedication from every level of our company and partnerships in our local communities."