It's Tuesday, March 5, 2019. Here's what you need to start your day:
1. Tragic tornadoes
At least 23 people, including three children, died Sunday after a series of tornadoes tore through Beauregard, Alabama.
"World News Tonight" Anchor David Muir shares what he saw in the devastated town.
2. Dems' demand docs
Democrats on the House Judiciary Committee on Monday formally launched their obstruction of justice probe into the Trump administration, sending more than 80 document requests to individuals and entities.
Press secretary Sarah Sanders said the White House had received a letter and that relevant administration officials "will review it and respond at the appropriate time."
ABC News Chief Congressional Correspondent Mary Bruce tells us more.
3. Border crossings spike
A record number of immigrant families with children crossed into the U.S. last month, according to U.S. Customs and Border Protection.
About 30,000 families, mostly from Central America, were apprehended in February, the highest total since CBP began tracking that data. There were 73,000 total detentions last month, the CBP said, and a sharp spike in apprehensions is expected over the next two months.
ABC News Chief National Correspondent Matt Gutman says the White House's immigration policy is among a combination of factors contributing to the uptick.
"People are rushing to get to the U.S.-Mexico border, to cross in illegally," Gutman tells us, "because they are afraid that they will not be able to cross in the future because the entire thing will be walled off."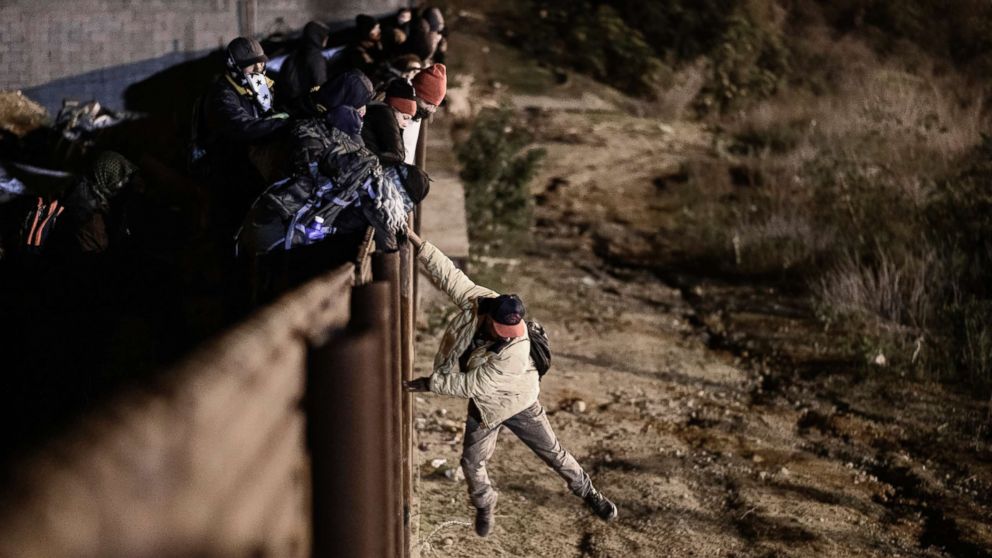 4. In the 'loop'
Former Colorado Gov. John Hickenlooper announced his candidacy for 2020 on Monday, saying on "Good Morning America" he has the experience required to lead the country.
"I think I'm really the one candidate out there that has a very strong record of bringing people together and getting things done," Hickenlooper said.
ABC News Deputy Political Director MaryAlice Parks and ABC News' John Verhovek explain what the announcements of Hickenlooper and Washington Gov. Jay Inslee tell us about the increasingly crowded presidential field.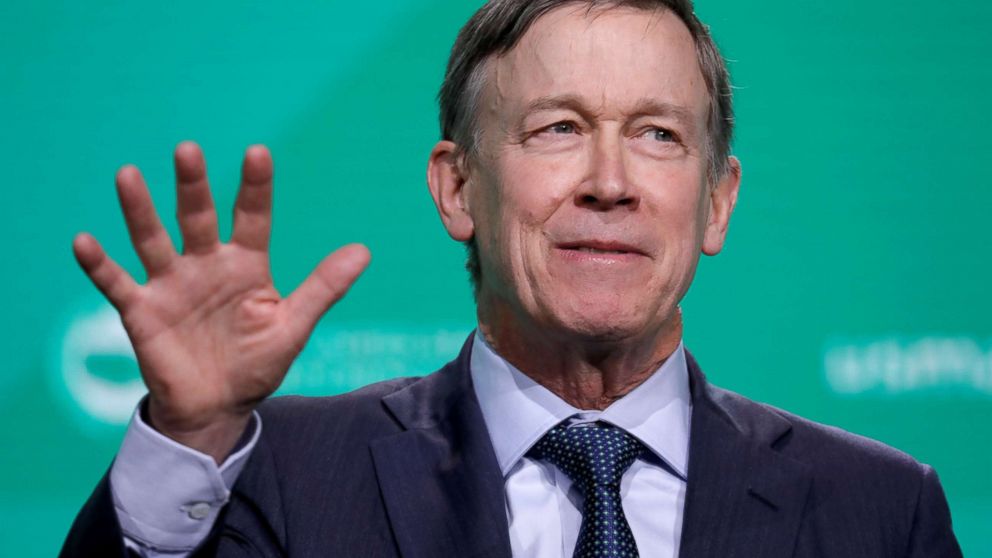 Other news:
'We are relieved to hear that Shawkan is finally free': A well-known Egyptian photojournalist is released after he was arrested in 2013 for doing his job.
'We could have had chefs -- we could have': The president of the United States of America serves more fast food to more college football players.
'He then quietly asked me about "my rash" and if I had a letter from a doctor stating it was "OK for me to fly"': American Airlines apologizes for removing a woman and her child from a flight for having a genetic, non-contagious skin condition.
From our partners at FiveThirtyEight:
It might finally be someone else's turn in the Champions League: European soccer's "big three" -- Barcelona, Real Madrid and Bayern Munich -- have combined to win the past six Champions League trophies and seven of the past eight. But this season, these clubs aren't quite as dominant as they used to be, and there's just a 31 percent chance that one of them will win it all this year, according to the FiveThirtyEight Soccer Power Index. The door is wide open for a new champion. So who will walk through?
Last 'Nightline':
Luke Perry dies at 52: He was best known for playing teen heartthrob Dylan McKay on "90210" and had a career in Hollywood that spanned nearly three decades.
The star is known for playing teen heartthrob Dylan McKay on "90210" and has had a career in Hollywood that spans nearly three decades. He passed away after a massive stroke, surrounded by family.
Brie Larson opens up on her landmark role: The actress discusses the intensive training required to play the first solo female Marvel superhero, how she kept her role a secret and what she believes makes Captain Marvel so powerful.
Larson discusses the intensive training playing the first-ever solo female Marvel superhero requires, how she kept her role a secret and what she believes makes Captain Marvel so powerful.
On this day in history:
March 5, 1984 -- The Supreme Court rules that a town's displaying a nativity scene doesn't violate the separation of church and state.
Supreme Court rules that any town may display the nativity scene without violating the constitutional separation between state and church.
The must-see photo:
Danny Allen recovers a family photo while sifting through the debris of a friend's home destroyed by a tornado in Beauregard, Alabama. (photo credit: David Goldman/AP)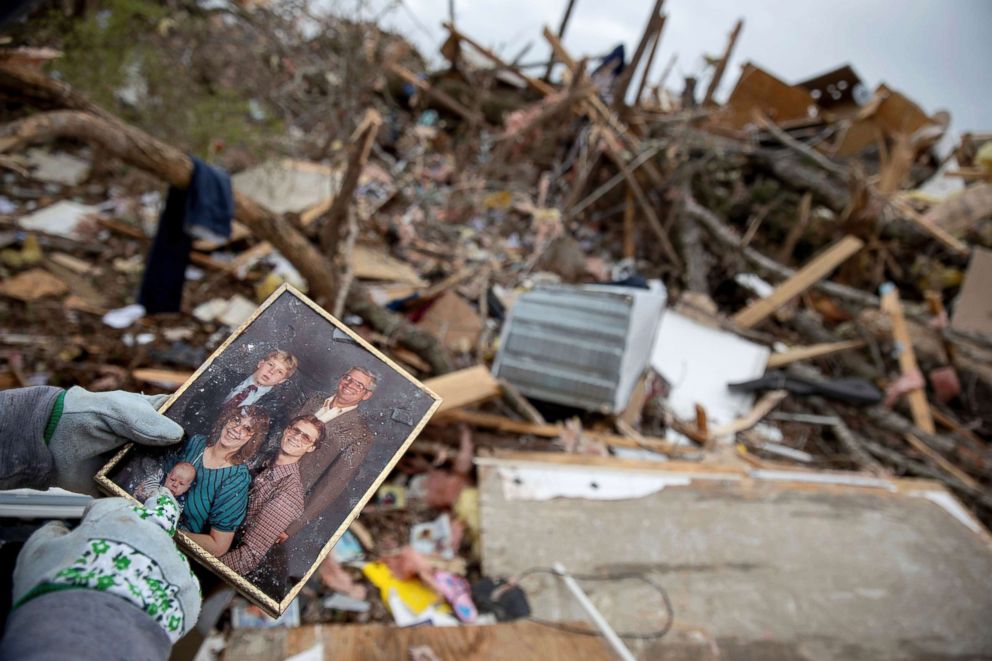 For more great photos from around the world CLICK HERE.
Socially acceptable:
The worst storm to hit Malta since 1982 triggered dangerous winds and sea turbulence.
The worst storm to hit Malta since 1982 triggered dangerous winds and sea turbulence.
All right, you're off and running. Get the latest news on ABCNews.com and on the ABC News app. Details on how to subscribe to "Start Here" are below. See you tomorrow.
"Start Here" is the flagship daily news podcast from ABC News -- a straightforward look at the day's top stories in 20 minutes. Listen for free every weekday on Apple Podcasts, Google Podcasts, iHeartRadio, Spotify, Stitcher, TuneIn, or the ABC News app. On Amazon Echo, ask Alexa to "Play 'Start Here'" or add the "Start Here" skill to your Flash Briefing. Follow @StartHereABC on Twitter, Facebook and Instagram for exclusive content, show updates and more.