The carnage at Franklin Regional High School ended today when Assistant Principal Sam King tackled Alex Hribal moments after the boy armed with two knives slashed the school's security officer, police and a witness said.
Interested in
?
Add as an interest to stay up to date on the latest news, video, and analysis from ABC News.
The actions of King are being praised today along with those of students and other school staff.
"There are a number of heroes this day, many of them are students," Pennsylvania Gov. Tom Corbett said in a presser conference. "There were students who stayed with their friends and did not leave their friends, cafeteria workers who instinctively began caring for students." He cited a teacher who rushed to help as well.
But the attack that wounded at least 22 people lasted only about five minutes thanks largely to King.
Read More: At Least 20 Injured After Stabbings at Franklin Regional High School in Pennsylvania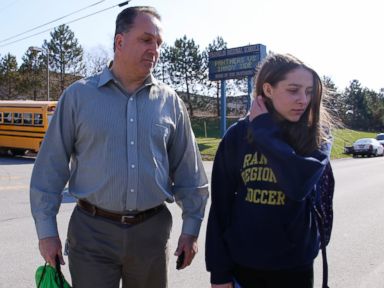 "I can tell you that just prior to our arrival ... Assistant Principal Sam King did a role that was very admirable. He was able to tackle the suspect," Murrysville Police Chief Thomas Seefeld said.
Ian Griffith, a senior at the school, told ABC affiliate WTAE that he saw King yelling at the suspect.
"I saw him stab the security officer and afterwards he went down, and Mr. King took off to take the kid down," Griffith said.
"Mr. King immobilized him. He pinned him down and I jumped on top of him as well and held down his wrists and arms and tried to keep the knives stationary," Griffith told the station.
"Mr. King took charge and told me to get an ambulance and I went out to the lobby to go relay that message and as I was coming back there were many more teachers on top of him and janitors as well helping out. I think Mr. King was the main hero."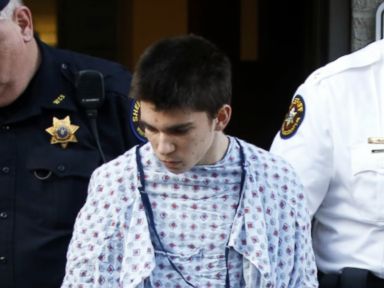 The wounded school security officer was identified as William "Buzz" Yakshe. Seefeld said that by the time police arrived Yakshe, despite his wound, "had the suspect in cuffs and in custody."
Cole Seymour, a junior at the school, described King as "the kind of faculty member that every student in the building could go to."
"He went out of his way to make students feel comfortable and see how they were," Seymour told ABC News.
The police chief said he did not know the motivation for the mass stabbing, but said the carnage could have been a lot worse if immediate action had not been taken.
Student Nate Scimio, who had been stabbed, pulled the fire alarm during the attack in order to alert students to leave.
"He knew what was happening ... and he wanted the people to get out," Alyssa Finch, a senior at the school, told ABC News.
Scimio suffered two cuts to his arm in the process.
Seefeld said pulling the alarm was a smart move.
"What we teach and try to talk about is first thing you want the students to do is run. And upon my arrival and the arrival of the officers was we saw a chaotic scene outside with people running everywhere. So yes, the fire alarm being pulled probably assisted with evacuating the school and that was a good thing that was done," the chief said.