Stephen Walsh, the well-known real estate developer who spearheaded multimillion-dollar projects from the Carolinas to Florida, was found dead in his home Wednesday afternoon of an apparent gunshot wound, according to police in Winter Park, Fla.
Police found Walsh, the 61-year-old managing partner of the Charleston, S.C.-based Broad Street Partners, dead shortly after 1 p.m. when a concerned co-worker went to Walsh's Winter Park home after he failed to show up for a meeting, Sgt. Pam Marcum, Winter Park police spokeswoman, told ABC News.
Walsh had suffered an apparent gunshot wound, Marcum confirmed, adding that a long gun (a shotgun or rifle) was recovered from his million-dollar house in an exclusive Florida neighborhood. Authorities have not yet determined whether Walsh was murdered, but Marcum said the incident "does not appear to be a random act of violence."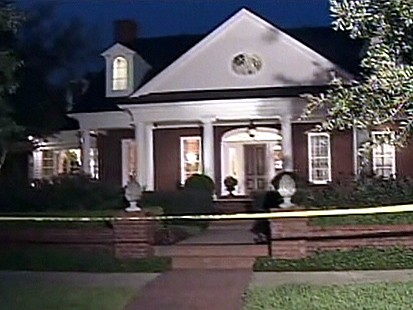 An autopsy has been scheduled for today at the Orange County Medical Examiner's Office, Marcum said, adding that it could take several days for authorities to determine if the death was murder, suicide or accident.
Police declined to say anything about the condition of the house, or in what part of Walsh's body the bullet had struck.
Walsh's wife, Paula, was out of town when her husband's body was found, Marcum said.
Walsh is described on the Broad Street Partners Web site as a native of North Carolina who has been involved in real estate development, construction and finance for more than 30 years. Walsh has worked in both residential and commercial properties, including the development of a 32-story building in downtown Charlotte. He was also previously involved in the banking and cable industries.
The company Web site includes testimonials Walsh received over the years from industry colleagues praising him as a "man of integrity in good times and bad," "a man of his word" and a "class act."
The company released a statement today expressing sadness over his death and requesting privacy for his family members.
"We adored Stephen Walsh, a loving husband and incredible father," the company said. "The size of his heart and his smile will remain unmatched. We miss him terribly and take great comfort in knowing that he made such a tremendous difference in the community."
The Orlando Sentinel reported that Walsh's business was worth an estimated $1 billion in current and future projects in 2007. Broad Street has completed apartment and community projects in North and South Carolina and in Tampa and Orlando, Fla. Current projects include an Orlando high rise apartment building and a town center designed for the town of Oviedo, Fla.
Both of those projects, however, have reportedly been delayed, one because of Florida's troubled real estate market and the other because of local permitting objections.
It is not the first time Walsh had faced professional setbacks in the volatile development industry. The Charlotte Observer described Walsh as a major local player throughout the 1980s who was behind much of the city's residential building boom and was once floated as a possible candidate for the U.S. Senate. But by 1990, he and his former company had filed for bankruptcy, a collapse he reportedly blamed on tax law changes and a bad investment decision.
Walsh was known recently in Florida and Charlotte for his charitable work. In April, his company teamed with Orlando Regional Healthcare to host a reception and silent auction in support of the hospital system's Level One trauma center, an event that had raised hundreds of thousands of dollars in previous years. Walsh and his wife also pledged $2.5 million in 2005 to the University of Central Florida College of Medicine.