The best friend of murdered North Carolina jogger Nancy Cooper told authorities that she was concerned Cooper's husband may have played a role in her disappearance, according to 911 tapes released today by Cary, N.C., police.
Jessica Adams called police just before 2 p.m. on the afternoon of July 12 to report Nancy Cooper missing after her friend failed to show up at her house.
"Her husband and her are in the middle of a divorce," Adams told the 911 dispatcher. "She supposedly went out for a run at 7 a.m. and nobody has heard from her."
"Because of the situation with the divorce I was wondering if you could help," Adams is heard saying on the tape.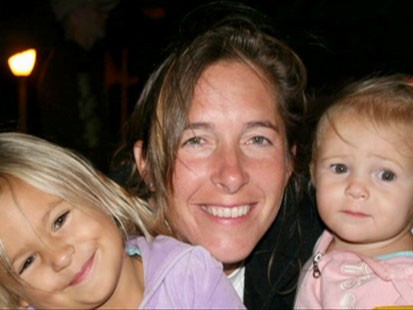 Adams told authorities that Cooper's husband, Brad Cooper, had told her that his wife had gone for a run with a friend but had never come home.
"Maybe her husband has done something," said Adams. "God forbid."
When asked by the dispatcher if Cooper had ever been violent with his wife, Adams said she wasn't sure but there was quite a bit of "tension" in their relationship.
Breaking into tears, Adams added, "I wouldn't be surprised, I hate to say it."
Just two days later, another 911 call was received by authorities, this time from a man who had spotted a body while walking his dog just miles from where the Coopers lived.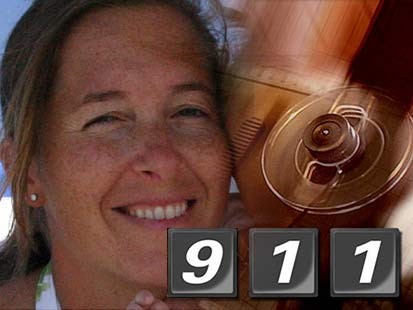 When asked by the dispatcher whether the body was "beyond help," the male caller responded, "I think she's dead."
"The reason I noticed [the body] is all the vultures around it," the caller, who was not identified, added.
Brad Cooper's attorney released a statement to local media following the release of the 911 tapes, according to North Carolina's News & Observer.
"Cases must be decided on evidence, not insinuation," lawyers Howard Kurtz and Seth Blum said in the statement, according to the paper. "Selectively releasing prejudicial information in this fashion is reckless, misleading and just plain wrong."
Last week, Cooper's attorneys defended his innocence in a press conference, asserting that the grieving father of two "did not kill his wife."
Brad Cooper "is not a suspect, not a person of interest, and he has been very, very clear with the police: He did not kill his wife," said attorney Seth Blum, according to the News & Observer. "The bizarre and unsupported theories floating around television and the Internet have made it impossible for us to sit quietly and to say nothing."
Blum described his client as a "very private man" who is not "accustomed to the hot glare of the media spotlight," the paper reported.
"Brad Cooper is also a man in mourning," said Blum. "He's lost his wife. He is grieving. Different people grieve in different ways. Mr. Cooper wishes to mourn privately. He does not want to do it at press conferences."
Speculation about Cooper's involvement in his wife's death has grown since the jogger's disappearance; it peaked last week when custody of the Coopers' two young children was taken away from the husband after his wife's family said he posed a danger to the children.
The parents and sister of Nancy Cooper won custody of the children after alleging that her husband was abusive toward his wife and kids before she was killed, according to a custody petition obtained by ABCNews.com.
According to the petition filed in Wake County, N.C., Wednesday by Cooper's mother and father, Donna and Garry Rentz, and her identical twin sister, Krista Lister, Brad Cooper would routinely deny his wife money needed for grocery shopping and was unfaithful to her in the months leading up to her murder.
Brad Cooper "engaged in a pattern of emotional abuse," "frequently yelled at Nancy Cooper and belittled her in the presence of the minor children," and was unfaithful to her in the months leading up to her death, according to the petition.
When her husband would allegedly withhold financial support from Cooper, the mother would become so desperate for cash that she was forced to borrow money from family members, according to the petition . Cooper's family also claims that Brad Cooper is "mentally unstable" and threatened to commit suicide in the winter of 2008.
Brad Cooper has not been named a suspect or a person of interest in his wife's murder, police said.