Stephen Morgan, 29, has turned himself in to police following a murder warrant issued for him in the shooting death of Wesleyan University student Johanna Justin-Jinich, 21.
A Meriden police spokesman says Morgan was arrested and turned over to authorities in Middletown, Conn.
Police urged students to stay inside their dorm rooms for a second day while they carried out a dragnet for Morgan who they say fled after shooting Justin-Jinich while she was working at a cafe inside a bookstore near the Middletown campus.
Police and university officials said they feared Morgan may be targeting Jews or the school's students. Morgan's family had issued a public plea this afternoon for him to turn himself in to the police.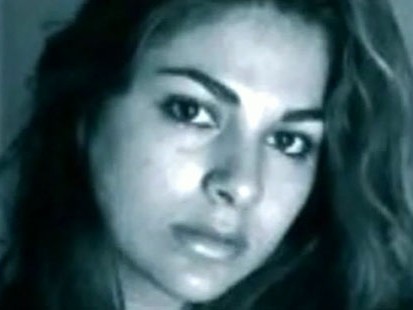 Police believe Morgan disguised himself with a wig when he approached Justin-Jinich, before shooting her several times at close range.
The motive for the shooting and the nature of the relationship between Morgan and Justin-Jinich is still unclear. Justin-Jinich, who was reportedly Jewish, had been in the same class with Morgan two years ago when they both attended a summer session at New York University in Manhattan.
Police and the university urged students to remain indoors and a nearby synagogue, Congregation Adath Israel, was closed down for the day.
Morgan "expressed threats in his personal journals toward Wesleyan and/or its Jewish students. All students are urged to remain vigilant and to stay indoors," the university posted on its Web site.
This afternoon, officials announced a $10,000 reward for information that leads Morgan's arrest. The U.S. Marshal's Service and Wesleyan each offered $5,000.
Morgan's family, in a statement read to the media outside their home in Marblehead, Mass., said they did not know where Morgan is, but urged him to turn himself in.
"We would like to send him this message via the media: Turn yourself in right now to any law enforcement agency, wherever you are, to avoid any further bloodshed. We love you, we will support you in every way, and we don't want anybody else to get hurt," said Morgan's youngest sister, Diana Morgan.
The extent of Morgan and Justin-Jinich's relationship was unclear. Wesleyan said Morgan had a "direct link" to Justin-Jinich, but no other connection to the school.
Police: Student Filed Harassment Complaint Against Alleged Killer
Two years ago, Justin-Jinich and Morgan attended the same a summer class at NYU. Toward the end of the program, Justin-Jinich filed an aggravated harassment complaint with the NYPD, saying she had been receiving harassing e-mails and phone calls from Morgan for a week, police said.
The alleged harassment began after Justin-Jinich did not return Morgan's calls or e-mails for several days, according a source close to the investigation. It was unclear why Justin-Jinich cut off contact with Morgan.
"You're going to have a lot more problems down the road if you can't take any [expletive] criticism, Johanna," one of the e-mails said, Justin-Jinich told police, according to a complaint she filed on July 17, 2007.
Both Justin-Jinich and Morgan were interviewed by the police, but Justin-Jinich declined to press charges, according to the police and NYU spokesman John Beckman.
Justin-Jinich, who was from Timnath, Colo., would have graduated next year from Wesleyan, a private liberal arts school with about 3,000 students.
Her mother declined to comment.
Suspect's Brother: Suspect Stephen Morgan Not Anti-Semitic
Greg Morgan told the Associated Press that the family is distraught over the shooting. He said they have not spoken to Stephen Morgan in several weeks.
"I am devastated by what happened to this young girl at Wesleyan," he said. "We're just absolutely distraught over everything that's gone on. We're just hoping that they find my brother and no one else gets hurt."
Shooting Suspect Stephen Morgan's Brother Says Suspect Had Big Heart
Greg Morgan said his brother has not shown anti-Semitism in the past. "My brother was a very sweet person and had a big heart, and I hope he's OK," he said.
Family members have tried to contact him, but don't know where Morgan is, Greg Morgan said.
ABC News' Rich Esposito contributed to this report.