The Supreme Courton Friday agreed to hear an expedited appeal by the Commerce Department to add a controversial citizenship question to the 2020 census.
Interested in
Supreme Court?
Add Supreme Court as an interest to stay up to date on the latest Supreme Court news, video, and analysis from ABC News.
In a single-page order, the justices took the rare step of granting the Trump administration's request to hear the matter before the case has fully worked its way through lower courts and been heard by the Second Circuit Court of Appeals.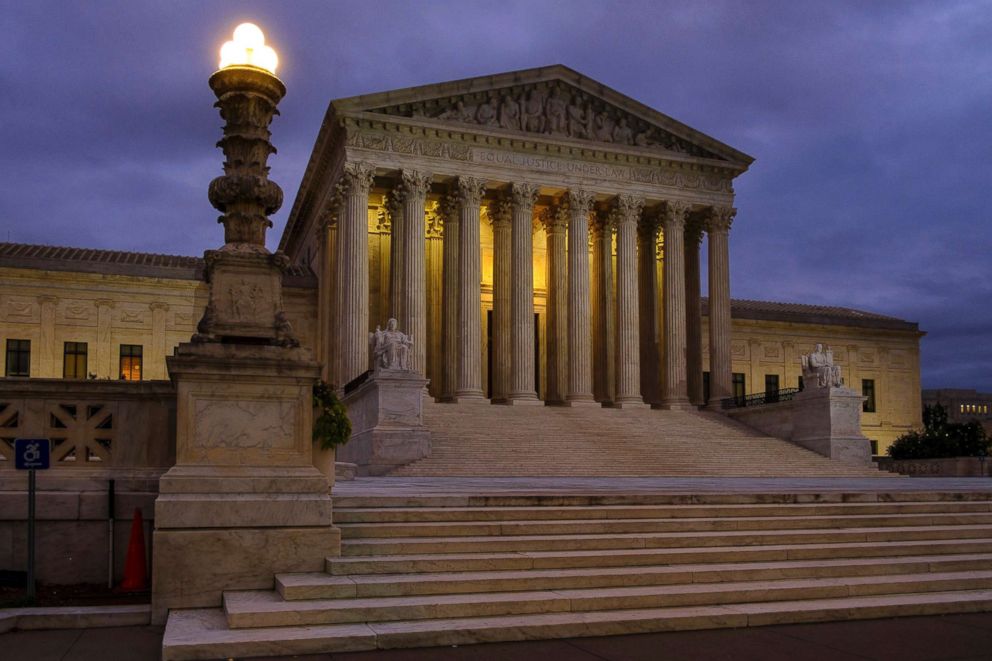 A federal district court earlier this year sided with New York State and a coalition of local governments and advocacy groups which argued the question was unconstitutional and violated the Administrative Procedure Act. The district court ordered the question struck from the census.
The Supreme Court said the case would be added to the April calendar for oral arguments.
By agreeing to hear this case quickly, the Supreme Court is acknowledging that it's up against a tight deadline: the Census Bureau says it has to finalize the census questionnaire for printing no later than June 30.
Both the Trump administration and the coalition of plaintiffs had asked the court to jump in now.
The nine justices will be reviewing the decision of Judge Jesse Furman of the Southern District of New York, who ruled in January that Commerce Secretary Wilbur Ross's decision to add a citizenship question was "arbitrary and capricious."
"The court concludes that Secretary Ross's decision to add the citizenship question to the 2020 census questionnaire, while not inconsistent with the Constitution, violated the APA in several respects. Those violations are no mere trifles," Furman wrote.
Before an agency changes policies, he explained, "it must consider all important aspects of a problem; study the relevant evidence and arrive at a decision rationally supported by that evidence; comply with all applicable procedures and substantive laws; and articulate the facts and reasons – the real reasons – for that decision."
Furman said that the evidence shows Ross violated both the law and the public trust.
The Census Bureau had suggested that the agency simply compile existing government records on citizenship rather than add a question to the 2020 census questionnaire, which is said would be potentially less effective and more expensive.
Trump administration Solicitor General Noel Francisco wrote in his brief to the high court that Judge Furman's ruling conflicts with Supreme Court precedent and should be overturned.
"Specifically, the district court erred in finding that respondents had standing to challenge the inclusion of a question on the decennial census form; that challenges to census questions are judicially reviewable; that the Secretary's decision to reinstate the citizenship question was arbitrary and capricious," he writes. "Each of those rulings is contrary to the controlling principles set forth in this Court's precedents interpreting Article III and the Administrative Procedure Act."