— -- A 17-year-old who ran away from foster care was arrested in the slaying of Haruka Weiser, a freshman at the University of Texas at Austin, Austin police said today.
The suspect, identified as Meechaiel Criner, is being held at a local jail on a first-degree felony murder charge, Austin Police Chief Art Acevedo said this morning. Police said the motive is not clear.
Criner's family does not believe he committed the crime and wishes to travel to Austin to find out what happened, a family member told ABC News.
Weiser, 18, a first-year theater and dance major, was last seen leaving a university drama building Sunday night. Her body was discovered in a campus creek Tuesday.
University President Gregory L. Fenves described the deadly attack as "unthinkable brutality."
Authorities Thursday released surveillance video of a man considered to be a person of interest in the case and pleaded with the public to help identify him.
Acevedo said today that it was tips from a woman and members of the local fire department who saw the video that led to the teen's arrest.
On Monday, Criner was seen lighting a fire in a trash can, and firefighters responded, Acevedo said today.
Criner told police he was homeless, according to an affidavit, and officers took him to the Lifeworks child facility in Austin.
Julie Moody, of Texas' Department of Family and Protective Services, told ABC News that Criner is in foster care and was on "runaway status" until earlier this week, when he was found and placed at the Lifeworks facility in Austin.
Then Thursday, once firefighters saw the surveillance video released by police, they recognized their suspect as the police's person of interest, Acevedo said.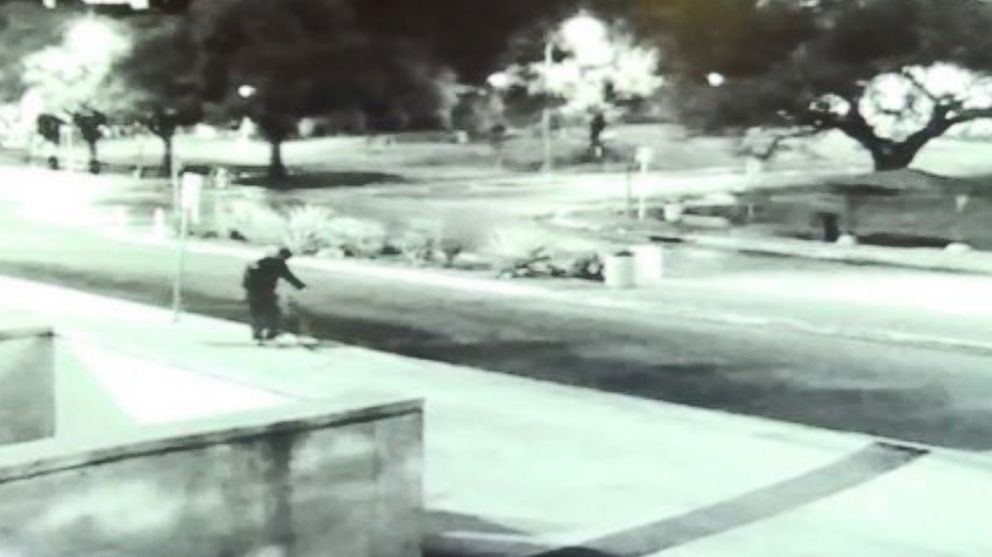 "As soon as [the fire department] called us, APD Homicide detectives reviewed the in-car video from the police department in-car camera and realized the subject was wearing similar shoes and fit the physical description of the suspect," Acevedo said. "Also, the suspect had in his possession a small, blue duffel bag resembling that of our victim, Haruka Weiser. [Austin police] responded to Fire Station 3 and the bike in their possession, again, resembled [that the suspect was seen with on surveillance footage]."
Acevedo said the police also received a "key" tip from a woman -- whom they did not identify -- who saw Criner Monday and reported the fire. Then, when she saw the surveillance video released by police Thursday showing the person of interest, she "connected the dots" and went to police, saying, "that resembles the young man that started a fire on Monday," Acevedo said.
Acevedo said the trash can also contained several items believed to have belonged to the victim.
While Criner is now in custody, police said the case remains active.
"We're nowhere near complete, but it's also very important for this community to realize that we are very certain that the subject we have in custody, the suspect in custody is the suspect responsible for the death of this beautiful, young woman," Acevedo said.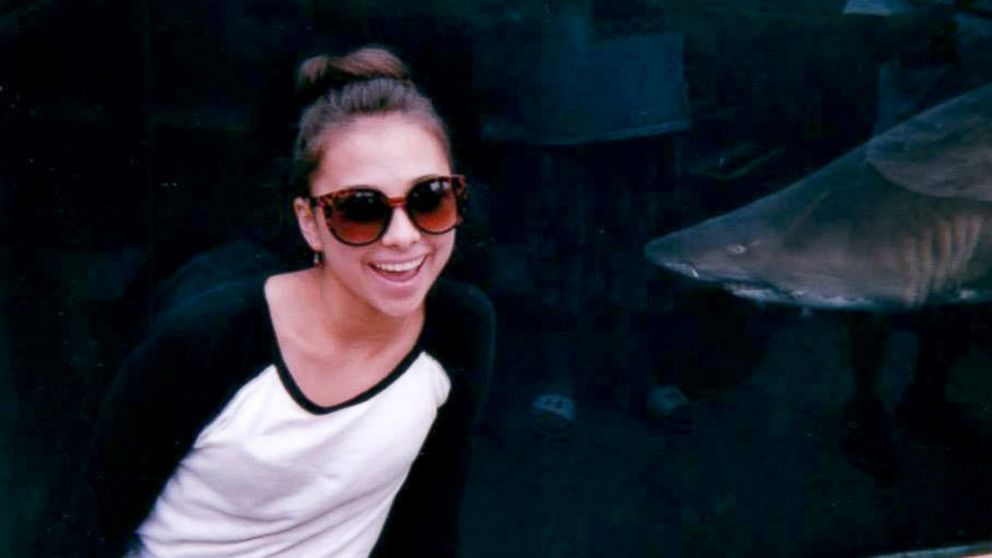 Police said they anticipate further charges against the teen as the investigation continues.
Shari Pulliam of Texas' Department of Family and Protective Services said, "This is a serious criminal matter and we're working closely with law enforcement."
The University president said earlier that "Haruka was a beloved member of our dance community, liked and admired by her classmates and respected by professors for her intelligence and spirit."
"Her death is a tragic loss for the UT community," President Fenves said.
Acevedo told ABC News that Weiser's death marks the first homicide at the school since the UT Tower massacre in the summer of 1966, in which a man opened fire from the top of the campus tower, killing 16 and wounding many others.
Get real-time updates as this story unfolds. To start, just "star" this story in ABC News' phone app. Download ABC News for iPhone here or ABC News for Android here.