— -- A forensic connection has been made between the disappearance of University of Virginia student Hannah Graham and the 2009 murder of a student in Charlottesville.
Virginia State police announced today that the suspect who has been arrested in connection to Graham's disappearance has some physical connection to the death of Morgan Harrington. Harrington was a student at Virginia Tech who disappeared after attending a Metallica concert in Charlottesville near the University of Virginia in 2009.
Missing UVA Student Hannah Graham's Case Similar to 2009 Murder, Mom Says
DNA Links Second Abduction to Morgan Harrington
"For the past five years, the Virginia State Police has been aggressively pursuing the investigation into the disappearance and death of 20-year-old Morgan D. Harrington of Roanoke, Va. Last week, the arrest of Jesse L. Matthew Jr., 32, of Charlottesville, Va., provided a significant break in this case with a new forensic link for state police investigators to pursue," Virginia State Police spokeswoman Corinne Geller said in a statement today.
Matthew was arrested in Galveston, Texas, last week and will appear in court on Thursday in Virginia to face the charges of abduction with intent to defile Graham.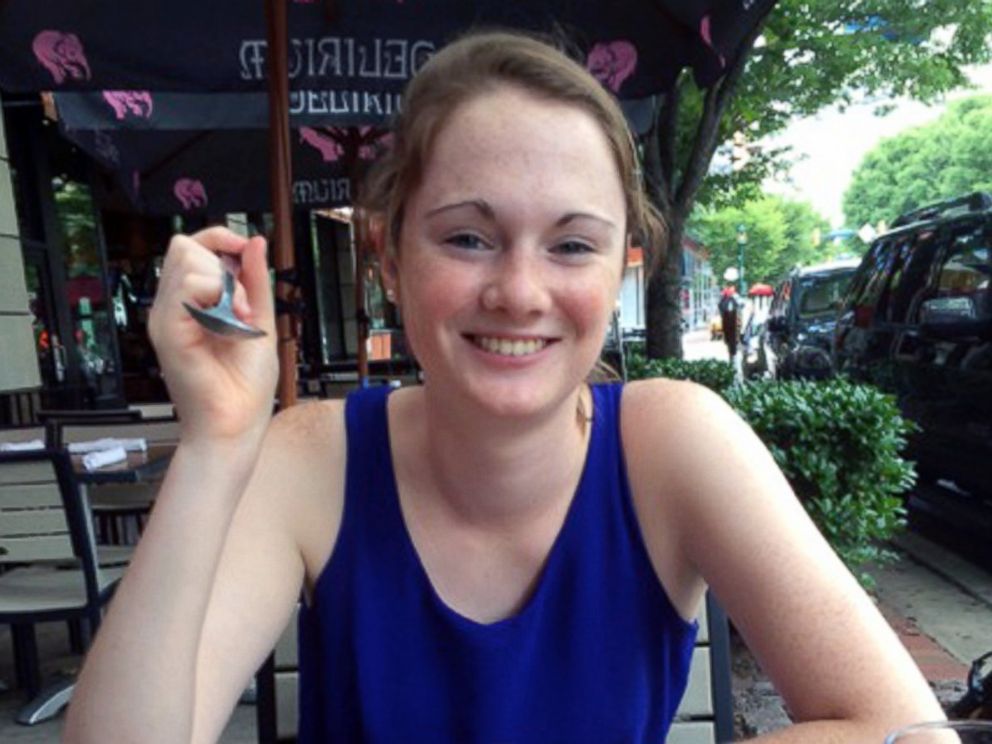 If the forensic evidence that connects the two cases holds true, there is likely another victim linked to the suspect. Virginia State Police investigating Harrington's death in 2009 determined that DNA on her body connected the perpetrator to a 2005 sexual assault of a woman in Fairfax, Va.
"We know there's one predator who killed Morgan," the girl's mother, Gil Harrington, told ABC News last week.
In the 2005 incident, a man grabbed a 26-year-old woman from behind, forced her into a wooded area and sexually assaulted her. The alleged assailant fled after being startled.
Earlier this month, Gil Harrington said it was "too speculative" to draw a direct link to Graham's disappearance and her daughter's killer, but she was struck by the "coincidences."
"College town, same town, same kind of look of a girl, same time of year," she said. "Is this a pattern?"
"Hannah was seen for some of the time fairly close to where Morgan's shirt was found maybe three weeks after her abduction," Harrington said.
Virginia State Police did not reveal any specific details about the nature of the evidence that they found connecting the two cases, but they have asked the public to call in with any information relating to the Harrington case. They also stressed that their main focus remains on locating Graham and bringing her home.
"There is a still a great deal of work to be done in regards to this investigation and we appreciate the public's patience as we move forward," Geller said in the statement.
Calls to Matthew's attorney were not immediately returned.
Matthew was seen with Graham, 18, shortly after 1 a.m. on Saturday Sept. 13. Police found surveillance footage and witnesses who allegedly saw the pair at a bar together. Police said that Matthew was the last person seen with Graham.
Matthew went to the Charlottesville police a week after Graham disappeared. and then sped off erratically before actually speaking to investigators. Four days later, a sheriff's deputy in Galveston took Matthew into custody after receiving a tip from a woman who spotted him.
He waived his right to fight extradition and was brought back to Virginia on Friday. He was first brought to the Charlottesville Police Department before being taken to the Charlottesville-Albemarle Regional Jail where he is being held until a his bond hearing on Thursday.