— -- The Arkansas man accused of killing a 3-year-old boy in an apparent road rage incident last week said he did so because he thought the driver of the Dodge Charger had been following him too closely, according to an affidavit released Friday following the suspect's arrest.
Gary Holmes, 33, was arrested Thursday in the fatal Dec. 17 shooting of Acen King in Little Rock, Arkansas. He was booked late Thursday night on charges of capital murder and terroristic acts, records show.
Holmes, who is being held at a jail in Little Rock, was due in court this morning but failed to appear. The hearing carried on without him, and the judge ordered that Holmes be held without bond.
Little Rock mayor Mark Stodola told ABC News that Holmes was turned into authorities by his relatives Thursday night and was interviewed by detectives with the Little Rock Police Department. He has pleaded not guilty to all three counts, court records show.
Holmes is next scheduled to appear in court on Dec. 29.
According to the arrest affidavit from police, Acen was in the car with his infant sibling and his grandmother, Kim King-Macon, when he was gunned down. King-Macon told police she was on her way to meet up with her daughter at J.C. Penney when she saw a black Chevrolet Impala pull over on the other side of the street. King-Macon told police she drove past the car, which then pulled out and got behind her maroon Dodge Charger, according to the affidavit.
When she stopped at a stop sign, King-Macon told police she waited there for a minute. The driver of the Impala honked at her, so she honked back. King-Macon told police she then saw a black man exit the driver's side of the Impala and she heard one gunshot. King-Macon told police she didn't realize the man had fired at her car, so she turned left and the driver of the Impala turned right, according to the affidavit.
When she pulled into the nearby parking lot of J.C. Penney, King-Macon told police she went to get Acen out of the car and realized he was not responsive and had been shot. She called for help. Her other grandchild was unharmed, according to the affidavit.
Police responded to the incident around 4:20 p.m. local time. Acen was transported to Arkansas Children's Hospital with a gunshot wound on his back. The child died from his injuries, police said.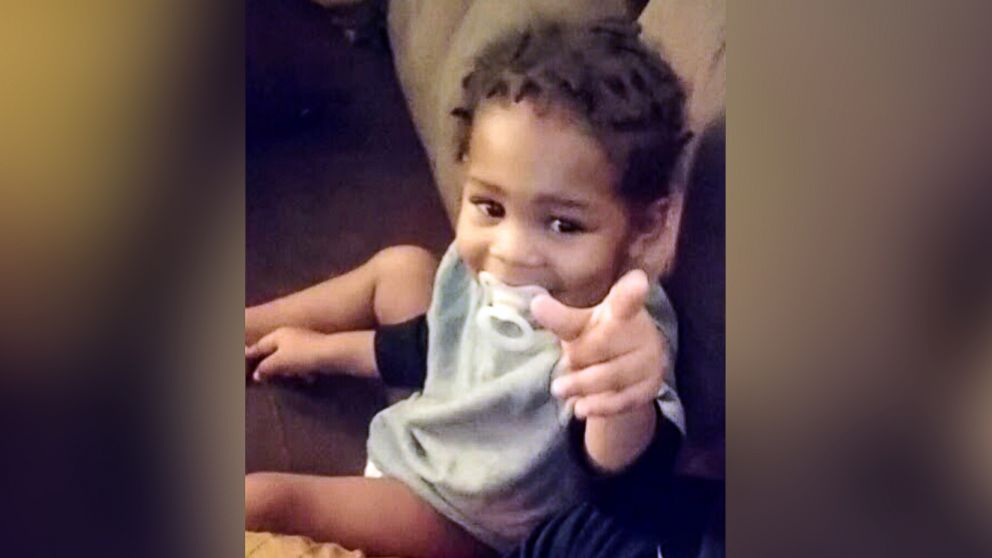 Police found one spent 40-caliber shell casing in the street of the intersection at Mabelvale Cutoff and Warren Drive. Investigators also interviewed witnesses who said they heard horns honking and one gunshot, according to the affidavit.
On Thursday, detectives located and interviewed the owner of the Impala, whom police said is Holmes' girlfriend. The woman told police she has known Holmes for more than 20 years and he was driving her car at the time of the incident. She told police she and another black man, whose name she said she did not know, were also in the car. She told police Holmes had a semi-automatic pistol in his lap that he had gotten from the other man in the car, according to the affidavit.
She told police that Holmes became upset at one point because he thought a Dodge Charger behind them was following too closely. She explained that Holmes pulled over on the side of the road and let the vehicle behind them pass, according to the affidavit.
Holmes' girlfriend told police that a maroon Dodge Charger drove past them and pulled up to a stop sign where it sat for a few minutes. She told police that Holmes honked the horn for several seconds. He then opened the car door, stood up and fired one shot at the Charger, she told police. When he got back in the car, she told police that Holmes said, "That's what you get for following me around," according to the affidavit.
She told police they could not tell who was in the Charger at the time and did not realize anyone had been shot until the following day, according to the affidavit.
ABC News' Natalie Johnson and Jason Volack contributed to this report.