The Texas man accused of killing four children and two adults collapsed twice during his arraignment today as his lawyer indicated he was preparing an insanity defense.
Interested in
?
Add as an interest to stay up to date on the latest news, video, and analysis from ABC News.
Ron Haskell, 33, slumped to his knees as the prosecutor read an account by a 15-year-old girl, the sole survivor of his alleged rampage.
Haskell, who was shackled, started swaying before he dropped to the floor during this morning's arraignment on a charge of capital murder. He later fell to his knees a second time and had to be helped back into his chair by deputies who eventually wheeled him out of the courtroom on an office chair.
Texas Massacre Survivor's Courage Saved Grandparents' Lives
Alleged Texas Shooter Ron Haskell Choked, Threatened Mom Week Ago
His attorney Doug Durham said that Haskell was "off his meds during the shooting."
"The question is: Is he legally responsible from a criminal standpoint?" Durham said. "I think the evidence is going to show ... he is a troubled individual and he has a history of mental illness."
The lawyer said Haskell had been given a "cocktail of meds" by jail authorities.
He is accused of breaking into the home of his ex-wife's sister Wednesday night, shooting his former sister-in-law, his former brother-in-law, and their five children. Cassidy Stay, 15, was the only survivor. Katie Stay's sister Aubrey Westwood posted on the family's official GoFundMe page confirming that the Stays were the parents of all of the children who were shot.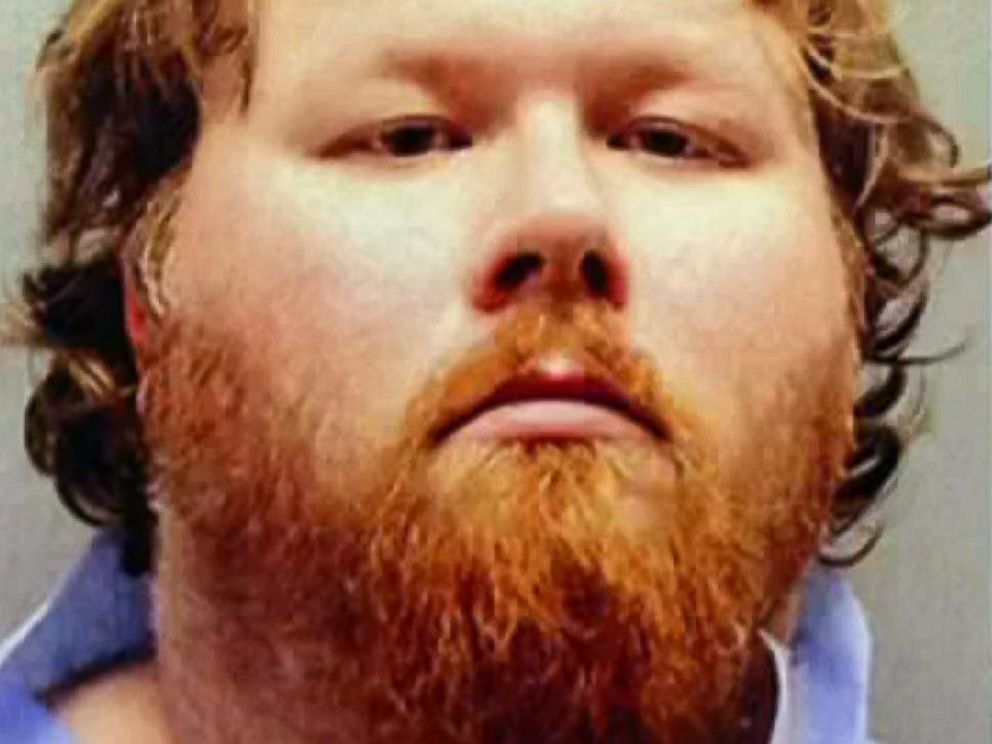 Haskell was blank-faced throughout and emotionless during the hearing. The capital murder charge makes Haskell liable for the death penalty. Prosecutor Tammy Thomas told the Associated Press that a decision on the death penalty would be made later by elected District Attorney Devon Anderson.
The victims were Cassidy's parents, Katie and Stephen Stay, and her brothers and sisters - two boys and two girls between the ages of 4 and 13. Cassidy Stay survived despite being shot in the head and was able to run a neighbor's house and call 911 to alert police that Haskell was allegedly planning to kill other relatives.
"We did intercede (Haskell's) vehicle en route to the second location that the surviving victim was able to tell us about," Harris County Sheriff's Department spokesman Ryan Sullivan told ABC News.
Cassidy, who has been hailed as a hero by her grandparents, is hospitalized with a head wound, but is expected to make a full recovery.
Haskell's lawyer Doug Durham made it clear both in court and in an interview with ABC News today that he intends to pursue the same defense.
Lawyer for Texas Shooter Aiming for Insanity Defense
"Our legal system recognizes that a person who is suffering from a mental illness, a severe mental illness, and can't distinguish right from wrong at the time they committed a criminal act is not criminally responsible," Durham said outside of court today.
His hearing came on the same day as another domestic violence report connected to Haskell was revealed. In addition to the criminal reports made by Haskell's then-wife Melanie Kaye Haskell in 2008 and his mother Karla Jean Haskell just a week before the shooting, a November 2013 request for a restraining order made by his sister Chandra Haskell has been released by the San Diego County Sheriff's Department.
Haskell's sister, Chandra Haskell, told police that her brother grabbed her by the throat and threw her to the ground before turning his rage towards their mother. Chandra Haskell said that he punched her in the arm and their mother was left with bruises on her knees and difficulty walking.
In her police complaint, Chandra Haskell said that it was the first time that her brother had physically abused her, "but he is currently in the middle of a messy divorce and his wife is accusing him of domestic violence."