If you spent this Labor Day weekend enjoying the last days of summer outside with friends and family, here are some stories from the weekend you may have missed.
1. Iraqi Forces Break Militant Siege of Shiite Town
Iraqi security forces and Shiite militiamen on Sunday broke a six-week siege imposed by the Islamic State extremist group on the northern Shiite Turkmen town of Amirli, following U.S. airstrikes against the Sunni militants' positions, officials said.
Army spokesman Lt. Gen. Qassim al-Moussawi said the operation started at dawn Sunday and the forces entered the town shortly after midday.
Speaking live on state TV, al-Moussawi said the forces suffered "some causalities," but did not give a specific number. He said fighting was "still ongoing to clear the surrounding villages."
2. Sam Cut From Rams, but May Still Have NFL Future
Defensive end Michael Sam, who was released from the St. Louis Rams Saturday, said his being cut reminds him of a "lesson I've always known."
Sam would have become the first openly gay football player in NFL history, which is still a possibility.
So now he's setting his sights toward building his career with a team other than the one that drafted him.
"The most worthwhile things in life rarely come easy, this is a lesson I've always known. The journey continues," he tweeted Saturday.
3. Tony Stewart Hits Wall in First Race Since Driver's Death
NASCAR superstar Tony Stewart returned to the track Sunday night and raced for the first time since his car knocked a young driver to this death another race three weeks ago.
Stewart's car hit the wall twice in the ORAL-B USA 500 Sprint Cup race at Atlanta Motor Speedway.
Stewart, who skipped three NASCAR races in the wake of the accident that took the life of dirt track racer Kevin Ward Jr., was to be in the 12th position for the start of the race, the next-to-last before the start of the Chase for the Sprint Cup.
Tony Stewart Says Return to Racetrack Will Help Him Heal
NASCAR Driver Tony Stewart Will Return to Competition
4. Woman Charged With Running Multi-Million Dollar 'Bikini Barista' Prostitution Ring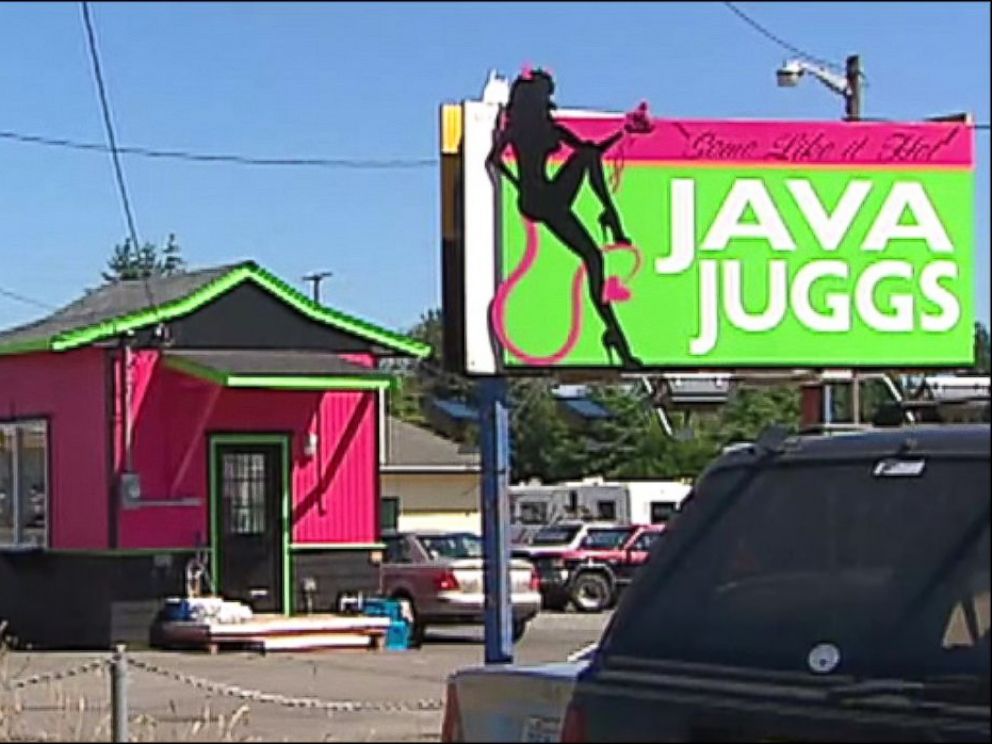 A Washington woman has been charged with running a multi-million dollar prostitution ring from the "bikini barista" stands she owned and operated.
Carmela Panico, of Snohomish County, Wash., was charged with promoting prostitution and money laundering, police told ABC affiliate KOMO-TV in Seattle.
Police say they caught baristas at six bikini barista coffee stands operated by Panico across Snohomish County engaged in acts with customers that went beyond merely serving coffee.
According to court records obtained by KOMO-TV, Panico allegedly set a sales goal for the women working each coffee shift that was used as "effectively rent that the girls paid to have the opportunity to perform lewd conduct and acts of prostitution."
The young women made anywhere from $15,000 to $30,000 a month, according to the documents. One girl allegedly made $89,000.
5. Texas Firefighters Comfort Grieving Widow With Act of Kindness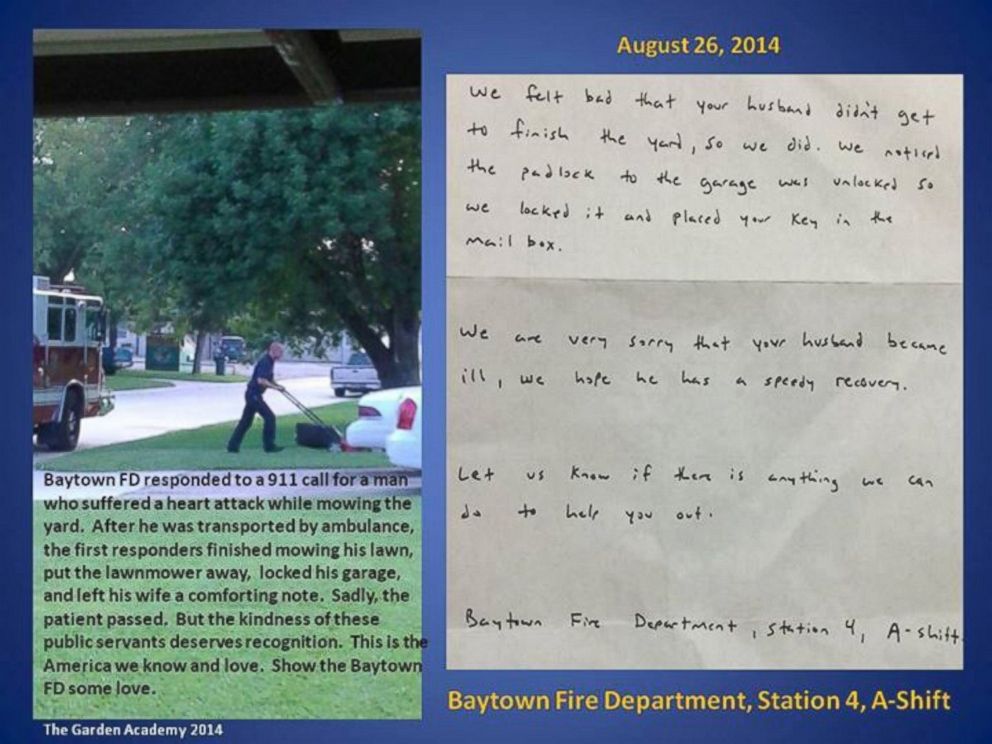 Texas firefighters finished mowing the lawn of a man who suffered a heart attack mid-mow and comforted his wife in an act of kindness that has brought together an entire community.
Firefighters from Bayton, Texas, responded to a 911 call on Tuesday for a man who suffered a heart attack while mowing his lawn, according to a statement released by the City of Bayton on its Facebook page.
After taking the man to a hospital, members of Bayton Fire Department's Station 4, A-Shift returned to the man's home to finish mowing his lawn. They then put the lawnmower away and locked the garage.