Trump lawyers meet with special counsel in Jan. 6 case as potential indictment looms
Trump says there was "No indication of notice" given during the meeting.
Lawyers for former President Donald Trump met Thursday morning with special counsel Jack Smith's team as a potential indictment of the former president looms, sources familiar with the matter told ABC News.
Posting later on his Truth Social platform, Trump said that "No indication of notice was given" during the meeting regarding a pending indictment.
Trump attorneys John Lauro and Todd Blanche met with Smith's team following the receipt of a target letter alerting Trump he is a target of the special counsel's investigation into efforts to overturn the 2020 election.
Trump's lawyers were there to make the case for why they believed Trump shouldn't be indicted. Smith was present for the meeting, sources said.
The meeting ended after an hour, sources told ABC News.
An indictment would be the third one for the former president, who was indicted last month on 37 criminal counts related to his handling of classified materials. He has pleaded not guilty to all charges. In April, Trump pleaded not guilty to a 34-count indictment from the Manhattan DA charging him with falsifying business records in connection with a hush money payment made to adult film actress Stormy Daniels.
No former or current president had ever been indicted prior to Trump's being charged in the hush money case.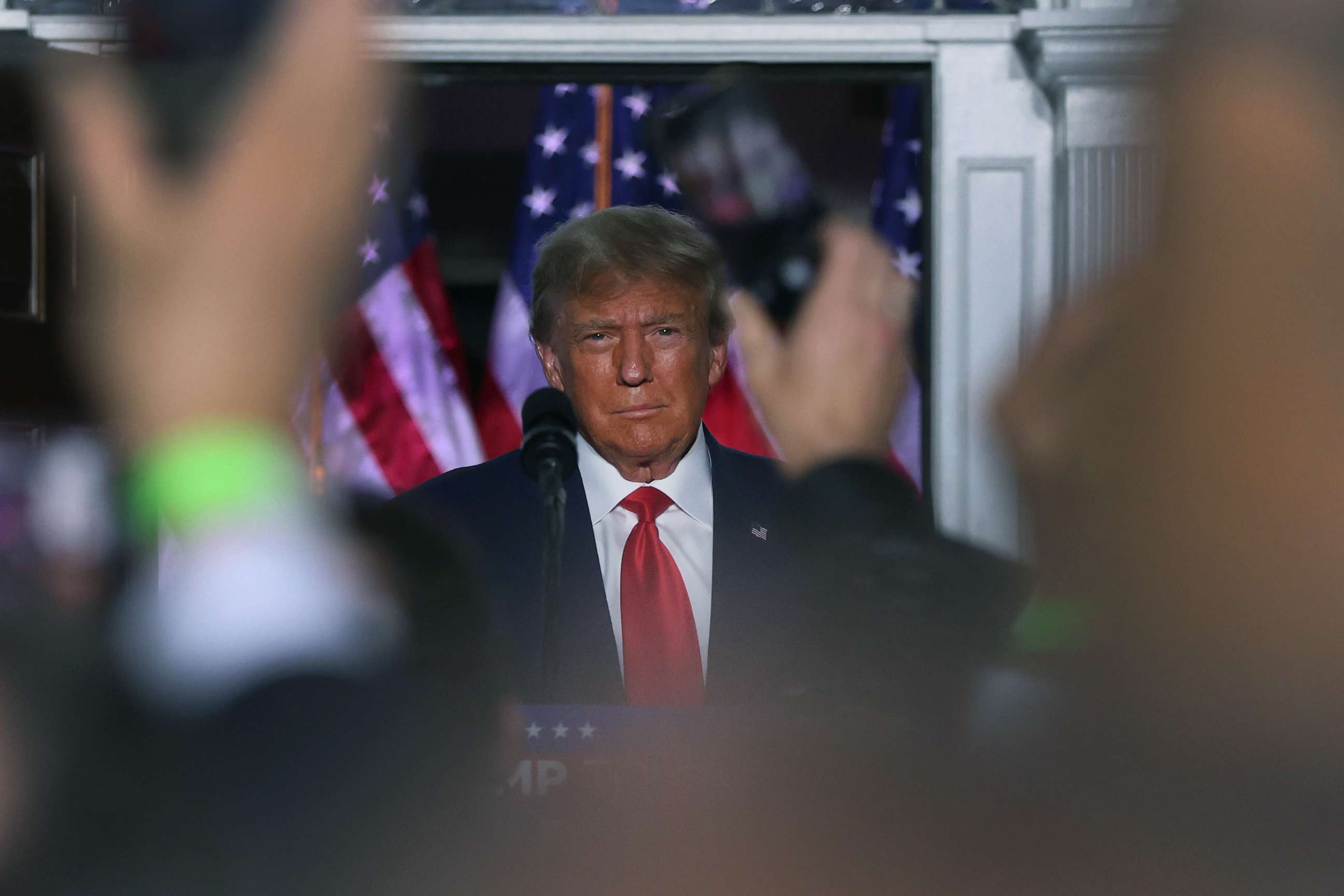 Trump confirmed Thursday's meeting in a post on his Truth Social platform.
"My attorneys had a productive meeting with the DOJ this morning, explaining in detail that I did nothing wrong, was advised by many lawyers, and that an Indictment of me would only further destroy our Country," he wrote.
The target letter, which Trump said he received on July 16, mentions three federal statutes: conspiracy to commit offense or to defraud the United States, deprivation of rights under a civil rights statute, and tampering with a witness, victim or an informant, sources familiar with the matter told ABC News.
Trump confirmed the letter in a post on Truth Social.
Smith was appointed in November by Attorney General Merrick Garland to oversee the investigation into efforts by Trump and his allies to overturn the results of the 2020 election, as well as Trump's handling of classified documents after leaving the presidency.
Trump has denied all wrongdoing and has dismissed the probes as a political witch hunt.