— -- The man who scaled the side of Trump Tower on Fifth Avenue in Manhattan on Wednesday in an hours-long standoff with police has been charged with reckless endangerment and criminal trespass, authorities said today.
The man, from Great Falls, Virginia, was identified as 19-year-old Michael Joseph Ryan, but he recently changed his name to Stephen Rogata and had new identification made up, according to the NYPD.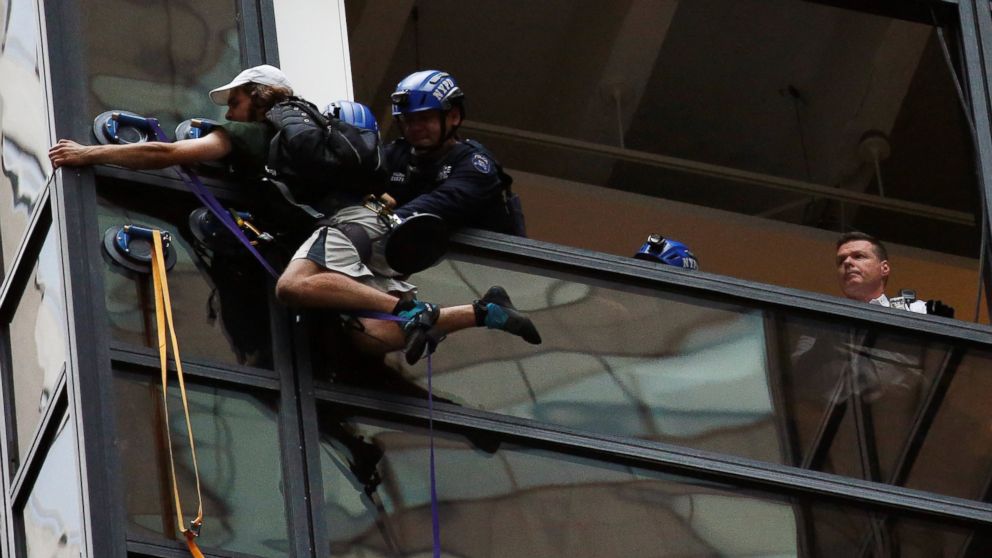 He is undergoing a psychological evaluation at Bellevue Hospital, police said.
The climber, using a contraption made up of five suction cups, scaled the 68-story building for over two hours before responding officers yanked him inside around 6:35 p.m. after knocking out a full window pane on the 21st floor.
He was removed from Trump Tower on a stretcher.
The man started climbing at the 5th floor atrium, which is accessible to the public. It was not immediately clear why he climbed the building, but a police source said he was carrying leaflets indicating the climb was about self-promotion.
Hours after the incident, Trump thanked the NYPD for saving the climber.