— -- The man who a Tulsa family said "terrorized" them for years and called them racially offensive names has been charged with murder and a hate crime in the shooting death of 37-year-old Khalid Jabara, according to authorities.
Stanley "Vernon" Majors, 61, was charged with first-degree murder in Jabara's death and possession of a firearm after a formal conviction of a felony, the Tulsa County District Attorney announced today. In addition, Majors is accused of misdemeanor malicious intimidation or harassment with specific intent to intimidate and harass because of race, color, religion, ancestry and national origin. He "did threaten to harm" Jabara's mother, Haifa, and her family, prosecutors said.
Majors was also charged with misdemeanor threatening an act of violence.
In a statement, the family said they "continue to struggle" with the loss of Jabara.
"In charging Majors with a hate crime in addition to first degree murder, the district attorney's office is making a much-needed and powerful statement that hatred and violence based on race, color, religion, ancestry, and national origin has no place in our society," the family said.
On Aug. 12, Majors allegedly shot and killed Jabara, the Tulsa Police Department said. Earlier that evening, police had responded to a 911 call made by Jabara, but left the scene after they were "unable to locate any criminal activity," they said.
"If we knock on the door and [Majors] doesn't answer, there's nothing that gives us the opportunity to go into his house," Tulsa Police Sgt. Dave Walker told ABC News last week.
Police said that there had been "many calls to the area that involved Majors acting aggressively towards his neighbors." In an interview with ABC News, Jabara's sister, Victoria Jabara Williams, said Majors increasingly bullied the family by calling them racial slurs, throwing rocks, and even running her mother over with a car.
Majors is currently awaiting trial on an assault with a deadly weapon charge involving Haifa Jabara stemming from 2015, according to authorities. He was initially held without bond, but a judge allowed his release three months ago, according to CNN. Majors had pleaded not guilty in that case.
Police said Majors had a protective order against him "that stated that he was supposed to stay a certain number of feet away from the victim's mother and household."
"The protective order was issued by the Tulsa County District Courts," police said. "The Tulsa Police Department does not determine who can live somewhere and who can't. We would only take action if someone were to violate that protective order."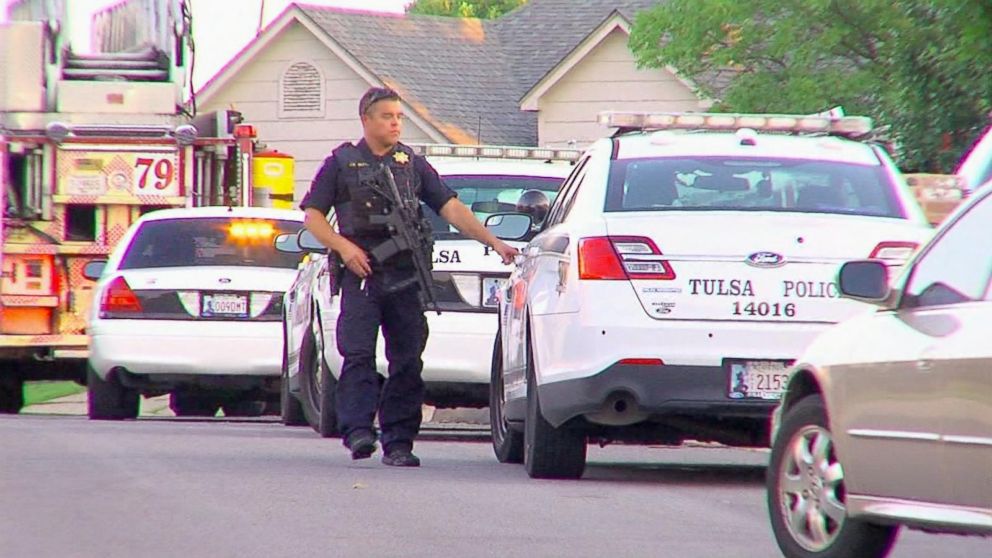 The family emigrated to the United States from Lebanon and settled in Tulsa County, Oklahoma, in the 1980s, Williams said.
"We were scared," Williams told ABC News. "He just terrorized us. He was hateful, just hateful."
Williams said she believes hate was a motivation in her brother's murder.
"This was hate driven," she told ABC News. "Why our family? Why is there so much hate in your heart?"
In a family statement, Williams said that Majors was someone they "continuously brought to law enforcement's attention." When Jabara called police the night of his death, he stated that Majors "had a gun" and "was scared for what might happen," Williams said.
"He repeatedly attacked our ethnicity and perceived religion, making racist comments," she continued.
Majors is currently being held without bond in a Tulsa County jail, records show. An initial arraignment is scheduled for 9 a.m. Wednesday, prosecutors said. It is unclear if he has obtained a lawyer.