— -- United Airlines is investigating after a giant rabbit died following a flight from London to Chicago.
The rabbit's breeder, Annette Edwards, told the AP that the 3-foot-long rabbit, known as Simon, was just 10 months old and had been purchased by a celebrity whom she did not name.
"Simon had his vet check just before getting on the plane," she told the AP. "He was fit as a fiddle."
The rabbit appeared to be in good condition when United Airlines flight 929 landed at Chicago O'Hare International Airport at 10:25 a.m., according to the airline. It was then taken to a PetSafe kennel facility located inside an airport warehouse around 11 a.m. and was observed to be sleeping.
When the rabbit was checked on again shortly after 11 a.m., it seemed to be motionless, the airline said. This prompted a representative to open the crate, and after a thorough inspection, it was determined that the rabbit had died.
PetSafe employees are not United employees, but the team is overseen by the airline, United said. Employees are trained to handle animals, and PetSafe has veterinarians that employees can reach out to when there is an issue.
When United contacted Edwards, she declined to have a post-mortem examination that would have determined the cause of death, the airline said.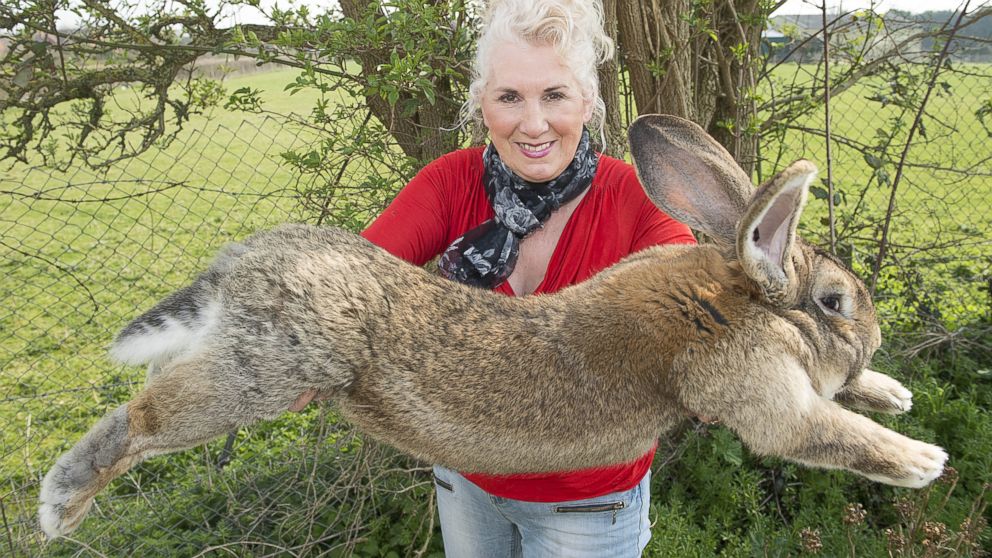 United said in a statement that it was "saddened" by the news.
"The safety and well-being of all the animals that travel with us is of the utmost importance to United Airlines and our PetSafe team," the airline said. "We have been in contact with our customer and have offered assistance. We are reviewing this matter."
United said it has recommendations and suggestions that customers can review that help prepare their pets for travel since animals -- rabbits in particular -- can get stressed during the trip.
The news comes as United continues to deal with fallout following a widely publicized incident involving a passenger being dragged off one of its flights.
That man, David Dao — a 69-year-old physician from Kentucky who was involuntarily bumped to make room for United crew members en route to another job — suffered a broken nose, injury to his sinuses and a concussion and lost two front teeth, according to his lawyer, Thomas Demetrio. Dao is getting ready to take legal action, Demetrio added.
United CEO Oscar Munoz has apologized for that incident and has vowed that the company will conduct a "thorough review" of the "truly horrific event."
ABC News' Daniel Steinberger and The Associated Press contributed to this report.