How US Is Stepping Up Security in Wake of Paris Attacks
AG Loretta Lynch urged Americans to not "let this change our way of life."
November 16, 2015, 3:00 PM
— -- Security is on high-alert in the U.S. in the wake of Friday's deadly terror attacks in Paris, where at least 129 people died after they were targeted at public places, from restaurants to a soccer stadium to a concert hall.
U.S. Attorney General Loretta Lynch said today that protecting America from terrorist attacks is one of her highest priorities and the U.S. is taking "appropriate steps to ramp up our defenses."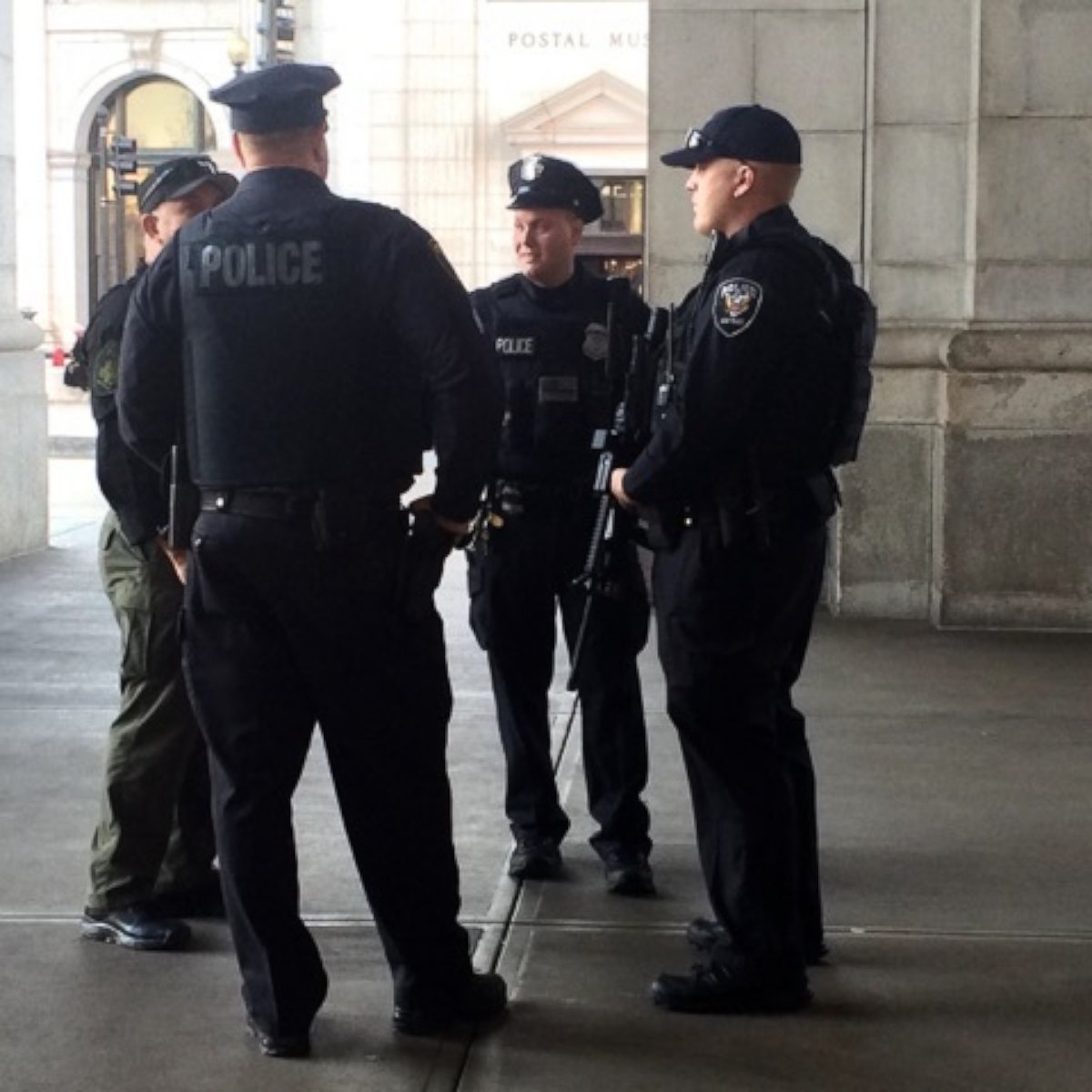 Lynch called ISIS "one of the most deadly terrorist organizations" and said "we are always watching, and always vigilant, to determine their impact and whether or not they have sufficient reach within the U.S. to carry out similar attacks."
While Lynch urged Americans to "be on the alert," she added that Americans cannot "let this change our way of life or our values."
Here's how some parts of the U.S. are impacted by the heightened security.
Washington, D.C.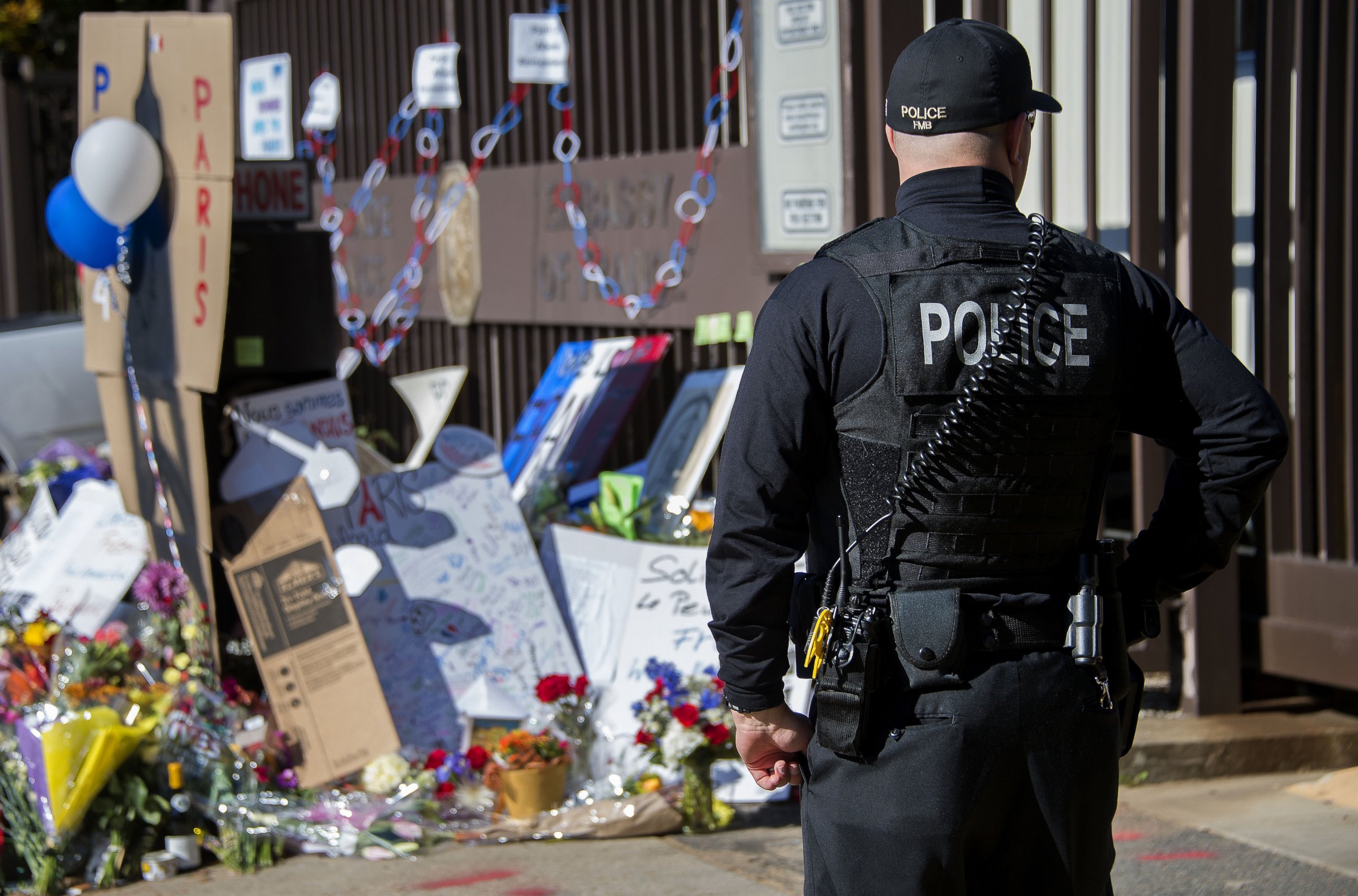 "Our city is coordinating at the highest levels," Washington, D.C., Mayor Muriel Bowser said today, adding that the city "is always at a heightened level of alert."
Bowser said she spoke today with Homeland Security Secretary Jeh Johnson, who said D.C. "will have whatever it needs."
Bowser said D.C. officers "don't hesitate when called to protect Washington, D.C.," and that D.C. police will continue to work with federal partners.
The U.S. Park Police is increasing patrols around "treasured icons," a Sergeant with the U.S. Park Police told ABC News today.
The Park Police "always maintains a robust patrol presence," Sergeant Anna Rose told ABC News in a statement, adding that, "In the wake of these horrific attacks we have enhanced our efforts by increasing patrols around our treasured icons."
"We would like to remind everyone: If you see something, say something, dial 911," Rose said.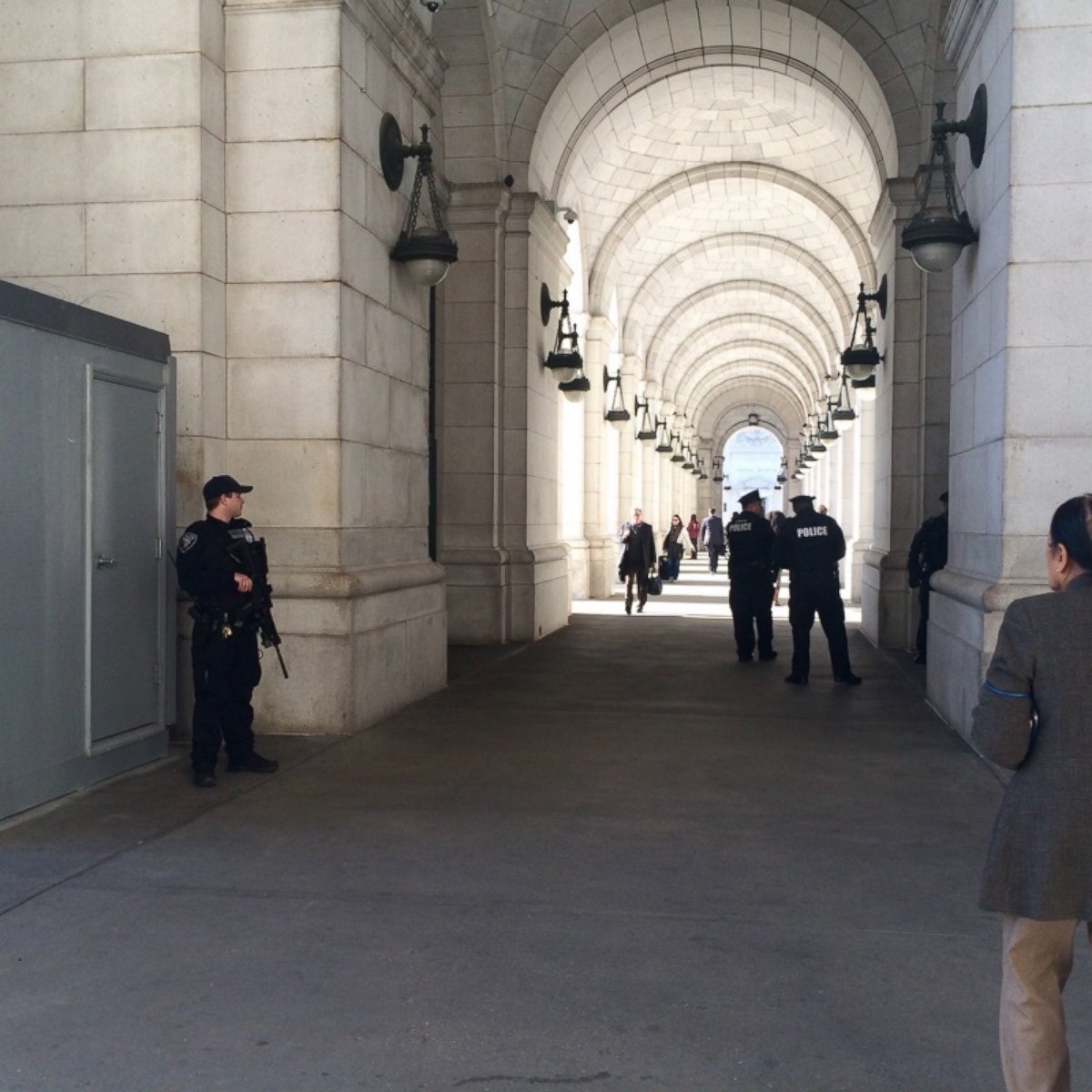 At the Capitol Complex, there is currently no known threat, Captain Kim Schneider of the U.S. Capitol Police said in a statement, but said "enhanced patrols throughout the Capitol Campus may be observed, conducted out of an abundance of caution."
A "Security Awareness Reminder" sent from the U.S. Capitol Police Board to congressional offices today said, despite the lack specific threat to the Capitol Complex, "it will always be an appealing target," and the Capitol Police have increased visibility in a number of areas.
"The increased presence and visibility is a proactive enhancement of our already heightened security posture," the U.S. Capitol Police Board statement said.
"If something looks amiss, please do not hesitate to bring it to someone's attention," the statement said. "Also, out of an abundance of caution, take simple precautions, such as using the tunnels when coming to the Capitol or informing your office of your whereabouts."
D.C.'s Metro Transit Police Department has also increased patrols system-wide "for an unspecified period of time" and will also conduct more random explosives screenings, the department said.
New York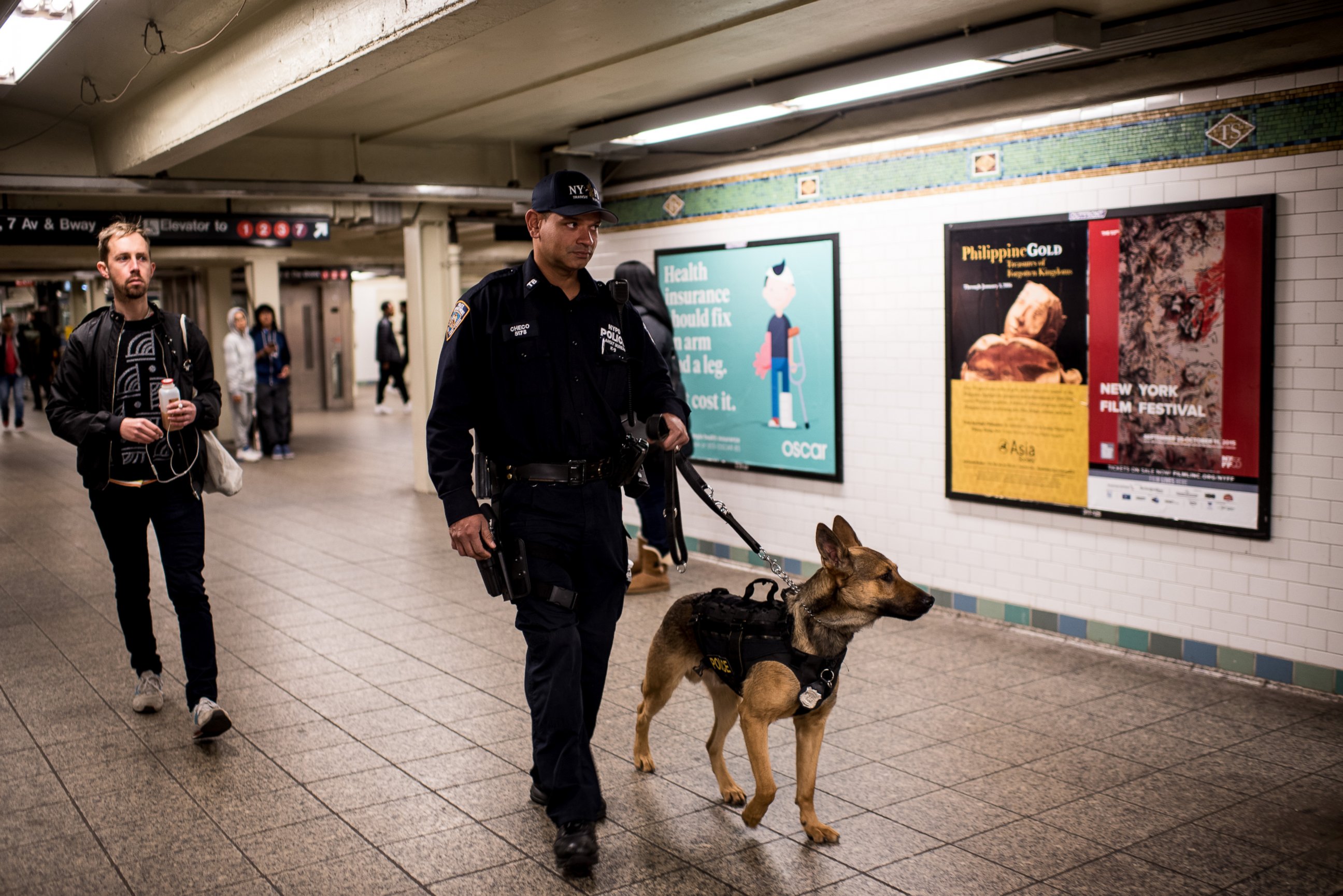 Diego Rodriguez, the Assistant Director in Charge of FBI's New York office, said today that, at this time, there is no connection between the Paris attacks and New York City, and an official with the NYPD counter-terror bureau told ABC News today that no changes in public events are expected for the Thanksgiving parade or the holiday shopping season.
This afternoon, New York City Mayor Bill de Blasio and NYPD Commissioner Bill Bratton announced the first deployment of NYPD's new Critical Response Command of the Counter-Terrorism Bureau. The officers will conduct daily deployments at critical infrastructure and sensitive locations in the city.
De Blasio said the group had "some of the very best training on this earth."
"With this crucial additional capacity, we are the best equipped city in America to deal with any terrorist threat," De Blasio said.
Over the weekend, New York Gov. Andrew Cuomo said New York agencies including the State Police, National Guard, Metropolitan Transportation Authority, Port Authority of New York and New Jersey and Division of Homeland Security and Emergency Services were instructed "to be on a heightened state of alert."
NFL Stadiums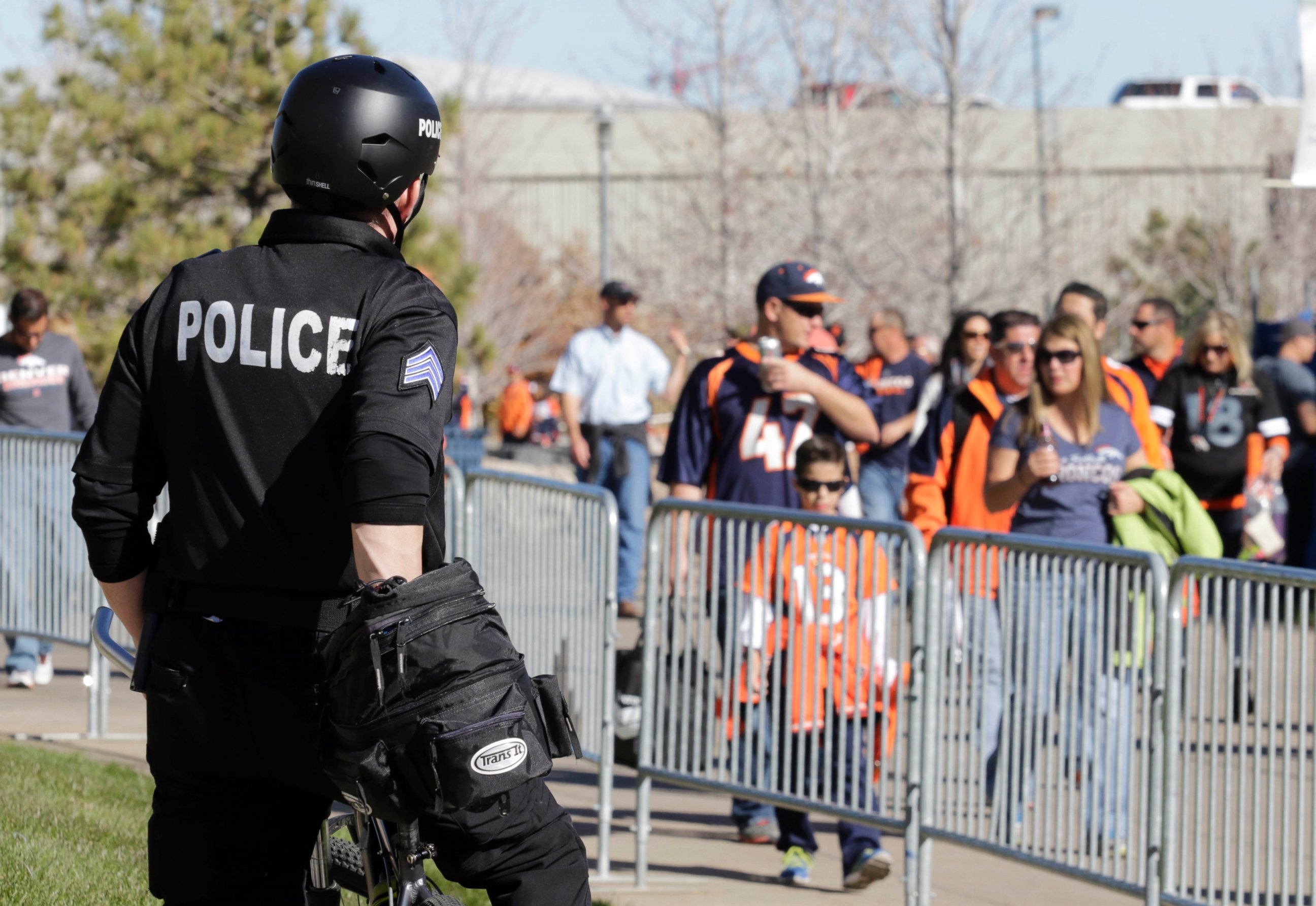 One of the sites targeted in Paris was a crowded stadium during a soccer match between France and Germany. While the NFL said there were no known threats against its stadiums, the league said it amped up its security inside and outside stadiums at this weekend's games.
The NFL said its "procedures have been certified and designated by the Department of Homeland Security since 2008 as effective anti-terrorism technology" and said "All NFL clubs use mandatory metal detector screening and multiple layers of perimeter security external to the stadium to safeguard fans and the stadium from explosive threats."
ABC News' Mike Levine, Ben Siegel, Matt Hosford and Arlette Saenz contributed to this report.
Get real-time updates as this story unfolds. To start, just "star" this story in ABC News' phone app. Download ABC News for iPhone here or ABC News for Android here.