Two directors at USA Swimming have resigned this week amid allegations of widespread sexual abuse of underage swimmers by their coaches and other officials.
USA Swimming on Friday announced the resignation of Susan Woessner, its safe sport senior director. According to a press release, Woessner recently provided the national governing body with information regarding a single "personal interaction" she had with former coach Sean Hutchison.
Woessner revealed in her resignation letter, dated Thursday, that she "engaged in kissing on a single occasion" with then-coach Hutchison in 2007 when she worked as the USA Swimming times database coordinator.
"I have never had a sexual or romantic relationship of any kind at any time with any USA Swimming coach, including Hutchison," Woessner wrote in her resignation letter, a copy of which USA Swimming said she requested to be made public.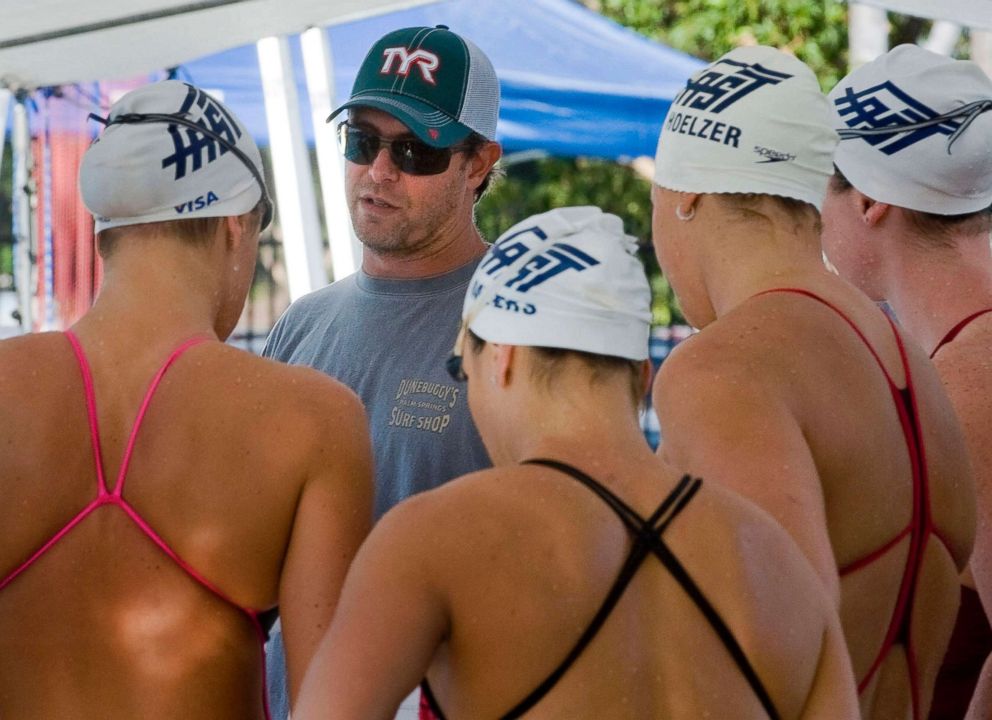 In late 2010, after Woessner started her role with the organization, USA Swimming's then-executive director Chuck Wielgus requested an investigation into "rumors" that Hutchison was "engaged in a romantic relationship with a 21-year-old athlete member," according to Woessner's resignation letter. Woessner said her role in the probe was to "provide contact information for potential witnesses to the investigator, provide status updates from outside legal to then-executive director Chuck Wielgus, and at the request of outside legal, contact potential witnesses and ask them to speak with the investigator."
"In order to keep the focus on the tremendous efforts of my friends, colleagues, and personal heroes working every day to keep kids safe, I have submitted my resignation to the organization of which I have been so proud to be a part for the last twenty years as a staff member, coach, and athlete," Woessner wrote.
USA Swimming said in the press release Friday that the 2007 "incident" between Woessner and Hutchison "did not conflict with any organizational rules prior to her subsequent position working in safe sport in 2010." However, the organization added that "considering Woessner's safe sport role, a disclosure of this interaction should have preceded an investigation involving Hutchison in December 2010."
"Since its inception, the effort and work of the Safe Sport program have been among the leading initiatives in amateur sport," USA Swimming CEO and President Tim Hinchey said in a statement Friday. "We are committed to carrying on with the efforts Susan led, supported by the Board of Directors and the organization, to create a safe environment for children and swimming families across the country."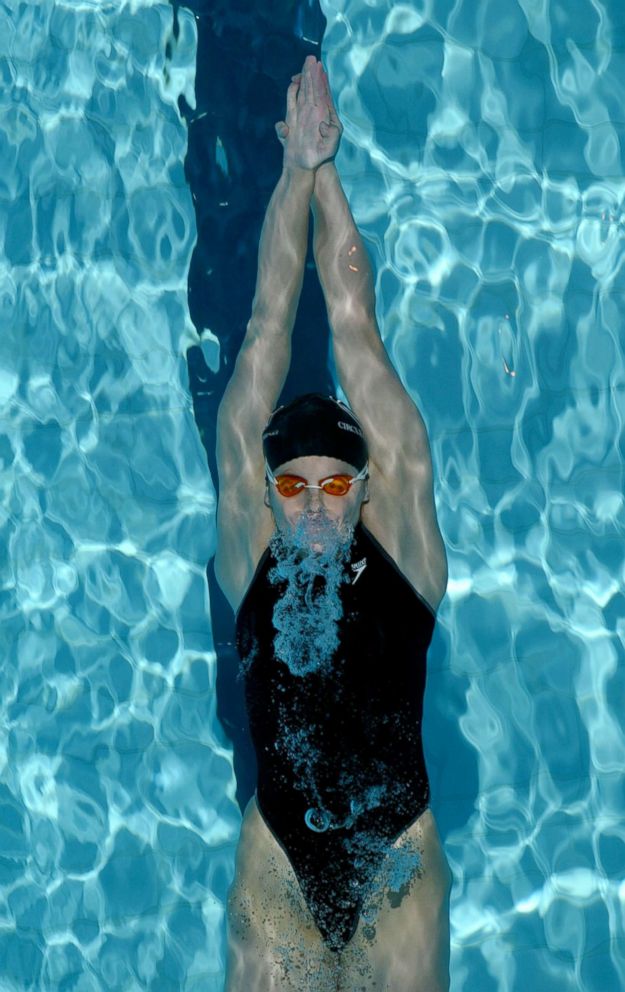 A day earlier, USA Swimming announced the resignation of its longtime club development managing director, Pat Hogan.
"Since the creation of the Club Development division, it has provided service to every club in the country from large to small through education, recognition programs, organizational consulting, performance consulting, camps and more," Hinchey said in a statement Thursday. "Pat's work in building the programs and services within this division will continue to be a key part of our future as an organization."
The departures of Woessner and Hogan come just days after a bombshell investigation by the Southern California News Group revealed how hundreds of young swimmers were allegedly sexually abused for decades by their coaches and other officials in the sport, and USA Swimming repeatedly missed opportunities to take action.
Earlier this month, in an emotional interview with The Associated Press, Olympic swimmer Ariana Kukors alleged that Hutchison, her former coach, sexually abused her for a decade, starting when she was a minor. Kukors, now 28, alleged he groomed her for sexual abuse when she was 13, began touching and kissing her when she was 16 and started engaging in sexual activity when she was 17.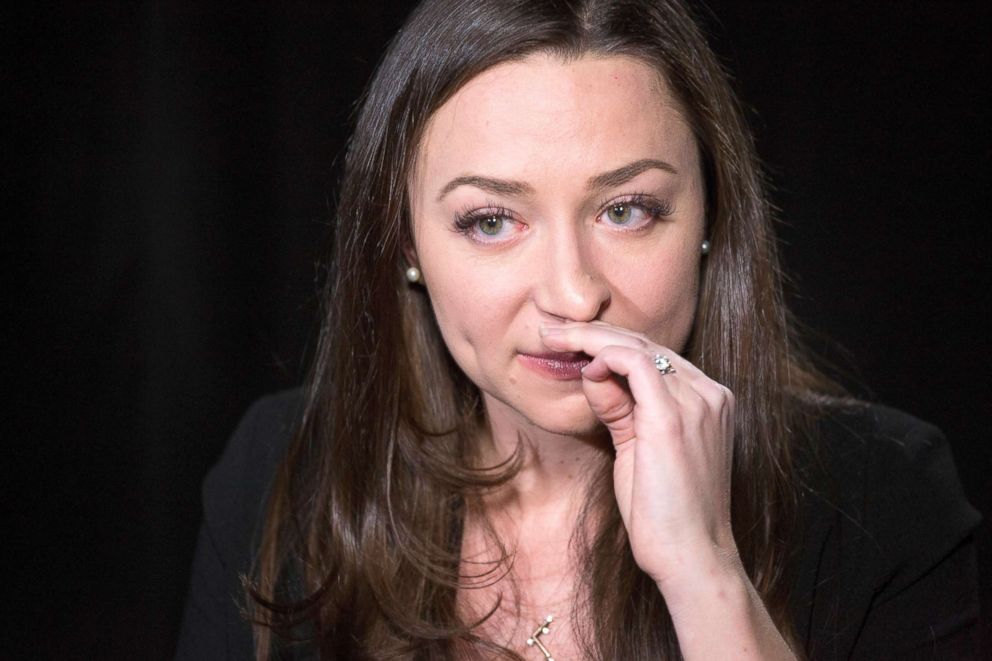 Hutchison, 46, has denied the allegations and has not been charged with a crime. Federal and local investigators searched his apartment in downtown Seattle last week for computers and other electronic devices, according to the AP.
In a statement last week obtained by the AP, Hutchison said: "At no time did I ever abuse Ariana Kukors or do anything with her that was not consensual." He added, "I absolutely deny having any sexual or romantic relationship with her before she was old enough to legally make those decisions for herself. Prior to that time I did nothing to 'groom' her."
Hinchey addressed the "recent media coverage" in a statement Thursday, in which he acknowledged that "members were failed."
"Let me be clear: USA Swimming does not tolerate sexual abuse or misconduct, and I assure you that this organization is facing this extremely serious issue with one very clear goal – protecting children and athletes," Hinchey said in the statement. "While we disagree on several of the reported statements and many of the conclusions in recent media reports, members were failed, and we are doing everything we can to make sure it never happens again."
ABC News' William Gretsky contributed to this report.