Martese Johnson: UVA Student's Bloody Arrest Triggers Campus Outrage
The student addresses rally held on school grounds over his case.
— -- Outrage is spreading across the University of Virginia grounds over the bloody arrest of a student after he attempted to enter a bar near the college, an incident that is now at the center of a police brutality investigation at the request of Virginia Gov. Terry McAuliffe.
The student, Martese Johnson, 20, participated in a rally Wednesday night with thousands of students in the university's amphitheater at the center of campus. He was seen wiping away tears and then taking the microphone himself at the emotionally charged gathering.
"I want the remainder of students out there to be able to share their opinions and share their feelings. I beg for you guys, regardless of your personal opinions and the way you feel about subjects, to please respect everyone here," Johnson said. "We are all part of one community and we deserve to respect each other, especially in times like this. Thank you."
President Teresa Sullivan did not address the group at the rally but did briefly speak to reporters about the incident that another school official had described as "appalling."
"My heart went out to him," Sullivan said. "I thought about how I would feel if I were his mother."
The state is investigating whether excessive force was used during Johnson's arrest early Wednesday morning by Alcoholic Beverage Control agents after he was denied entry at a University Avenue bar, officials have said.
The agents approached Johnson and "a determination was made" to arrest him, at which time "the arrested individual sustained injuries," according to a statement by Alcoholic Beverage Control, which is charged with enforcing alcohol laws in Virginia.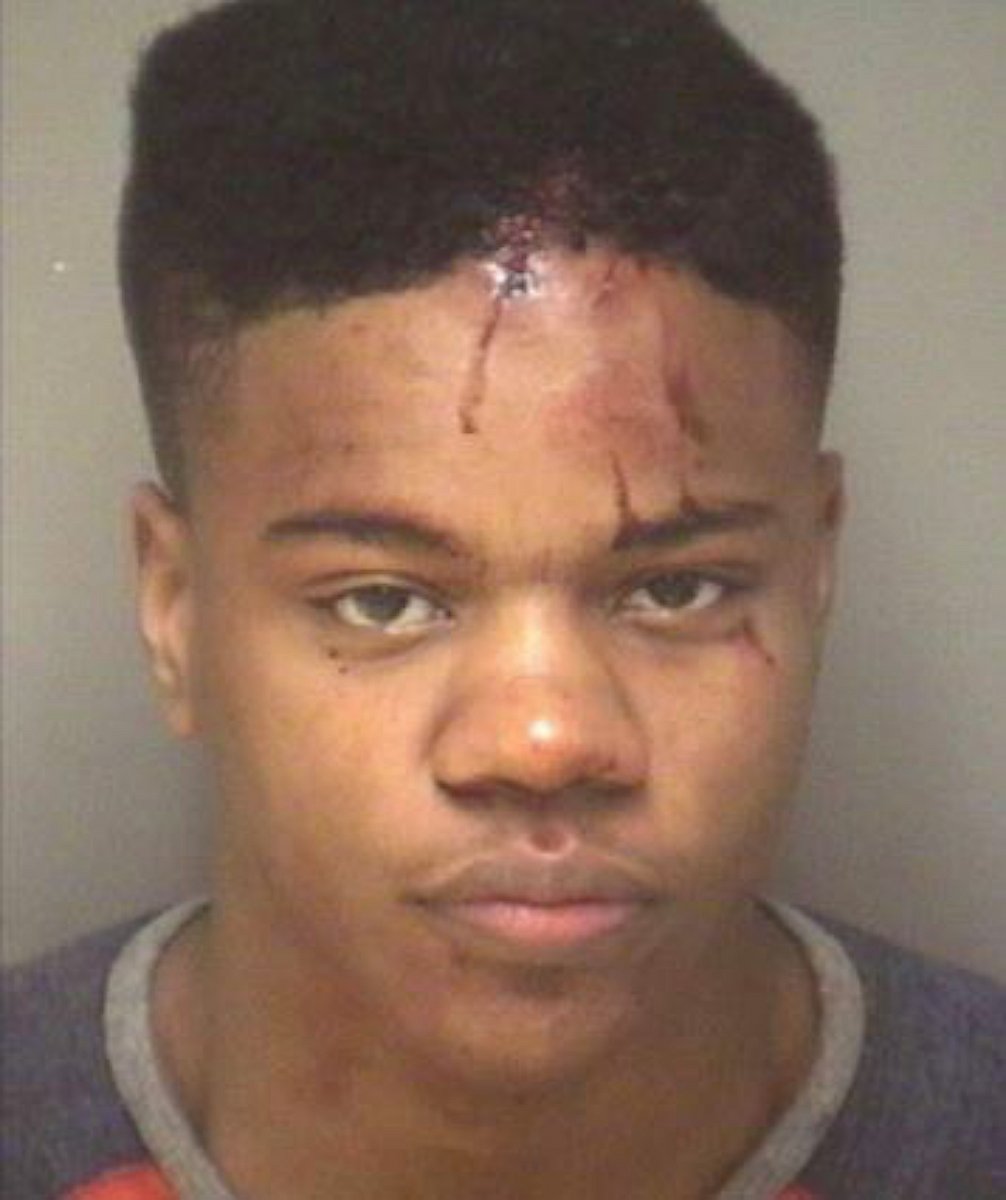 Cellphone video shows Johnson lying face down on the sidewalk with two agents detaining him as bystanders yell, "His head is bleeding!" From another angle, Johnson, who is black, is shown with his face bloodied, shouting, "I go to UVA!" and then "You f****** racists!"
He was charged with public intoxication and obstruction of justice, Alcoholic Beverage Control officials said. They would not comment on the case beyond details of the arrest, adding, "The individual received treatment for his injuries at a local hospital and was released."
University Vice President for Diversity and Equity Marcus L. Martin and Dean of African-American Affairs Maurice Apprey described the incident in a message to students and staff as "appalling" and said the student's head was "slammed into the hard pavement with excessive force."
"This was wrong and should not have occurred," Martin and Apprey wrote. "We view the nature of this assault as highly unusual and appalling based on the information we have received."
The governor asked the state police to begin an independent investigation into the incident.
On Wednesday night, Johnson joined a large group of students gathered on campus at a rally.
Daniel Watkins, an attorney for Johnson, said in a statement that Charlottesville Police charged Johnson with two misdemeanors: obstruction of justice without force and profane swearing and/or intoxication in public. The student was released early Wednesday and did not immediately enter a plea to the charges.
Virginia Alcoholic Alcoholic Beverage Control said that it was restricting the special agents involved in the incident to administrative duties while the investigation was underway.