23 people injured after vehicle crashes into Denny's restaurant in Texas
"It's a blessing that they're talking and alive," one woman said of her parents.
Nearly two dozen people were injured after a vehicle crashed into a Denny's restaurant in Texas, police said.
The vehicle plowed through the building's wall late Monday morning, according to the Rosenberg Police Department. Police said they received multiple 911 calls about the incident at approximately 11:22 a.m.
A photo released by the police department showed the vehicle fully inside the restaurant surrounded by debris.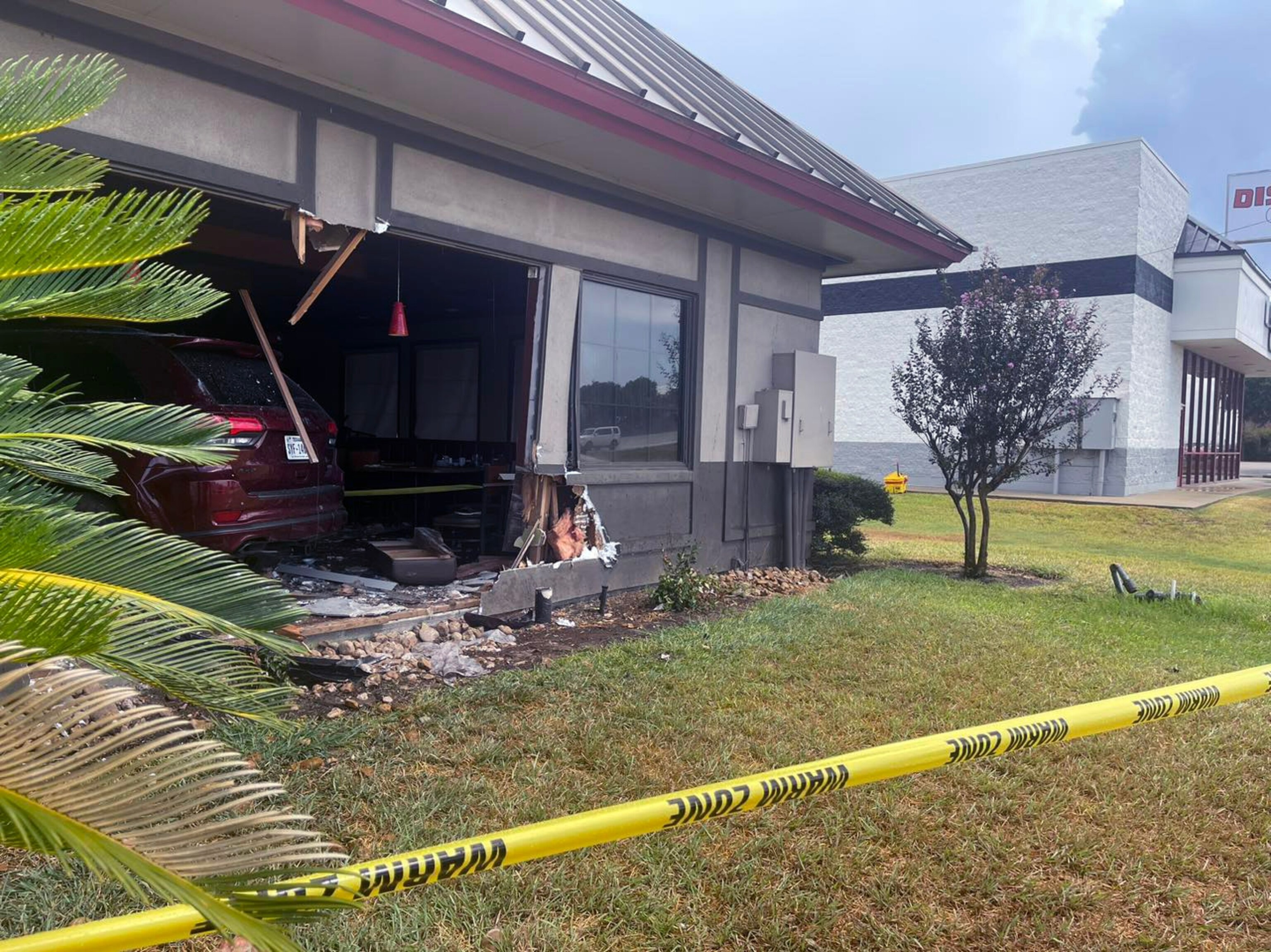 Twenty-three people inside the restaurant suffered injuries ranging from minor to serious, police said. All were transported to local hospitals with what appeared to be non-life-threatening injuries, authorities said.
The driver was not hurt, police said.
"The investigation into the cause of the accident is ongoing at this time," the Rosenberg Police Department said in a statement.
The Denny's is located along a Southwest Freeway frontage road in Rosenberg, a city about 35 miles southwest of Houston.
Sylvia Flores said her mother and father love Denny's and were eating lunch at the restaurant when they were injured in the crash.
"[My father] said he heard a big bang, and then all of a sudden he saw the hood of the car," Flores told Houston ABC station KTRK. "The debris was everywhere."
Flores said her parents, who are in their late 70s, were transported to different hospitals and have "stitches everywhere." She said her mother has a possible broken leg after a beam fell on her.
"It's a blessing that they're talking and alive," Flores told KTRK. "This is gonna scar them. They're not going to want to eat for a while at a restaurant. But they're doing OK, thanks to God."
Laura Galvin told KTRK several of her in-laws were eating breakfast in a booth at Denny's at the time, and the force of the crash pushed them into the kitchen. She said her brother-in-law took the brunt of the impact, injuring his back, while her sister-in-law suffered lacerations and her mother-in-law had "hematomas all over her arms and legs."
"No one expects for something like this to happen, especially on a holiday," Galvin told KTRK.