— -- Two hundred fifty dogs and cats in overcrowded shelters in southern California at risk of euthanasia are being saved and flown to the Pacific Northwest by volunteer pilots Friday and Saturday.
The pilots work with "Wings of Rescue," a non-profit group that's saved more than 12,000 pets from being euthanized in the four years its been operating.
"A lot of shelters in southern states have no space in their shelters and so many pets are at risk of being euthanized," Wings of Rescue co-president Cindy Loan told ABC News today. "So our pilots take them to no-kill shelters mainly in the North, where more shelters and people are looking for dogs and cats to adopt."
About half a dozen planes will fly the furry friends from Meadows Field Airport in Bakersfield, California, on Friday and from San Bernadino International Airport on Saturday to Idaho, Washington and Oregon, Loan said.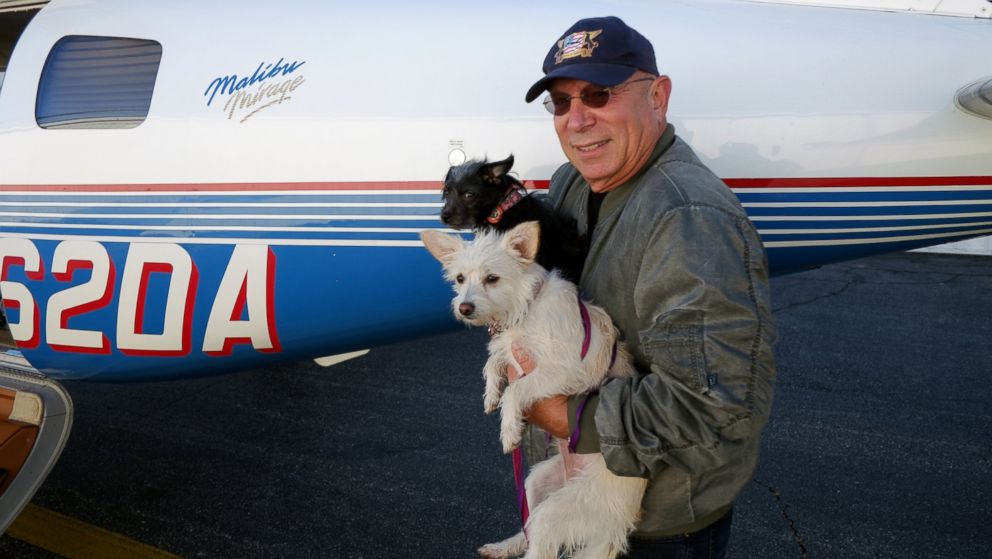 Loading starts about 8:30 a.m. on both days and anyone interested in seeing the pooches and kitties being sent off can come by and watch, she added.
The two-day event is titled "Spring to Life Flight."
Loan said the pets are generally adopted within two weeks.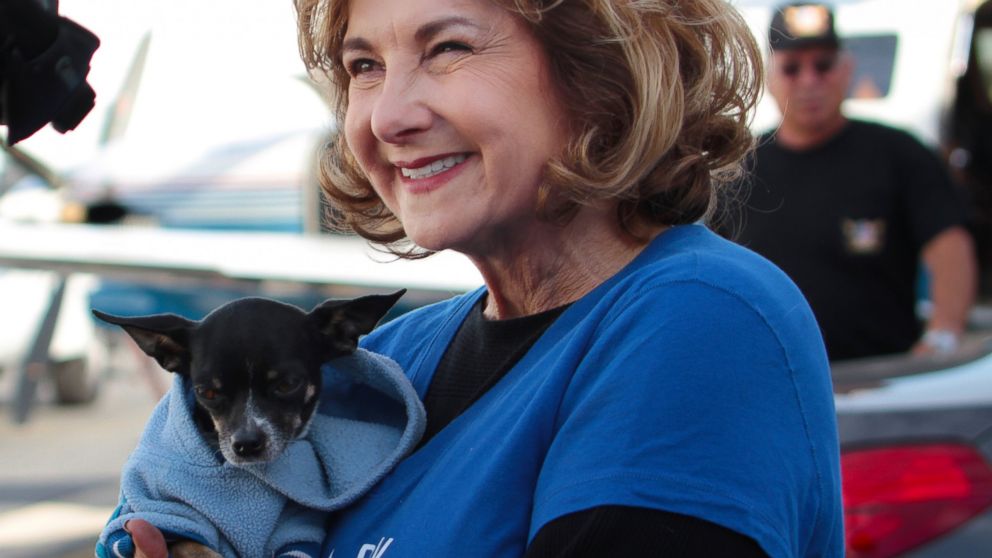 Pilots Angela Garcia and Kale Garcia, who have flown about 500 animals for the organization, said they're excited to make their next flight on Saturday.
"Working with Wings of Rescue has become one of the most rewarding things I've every done in our entire life," Angela Garcia told ABC News today. "And it's important to note we get a lot of the glory. But in reality, it's just pure fun for us and there are all these wonderful other volunteers doing the real work."
The Garcias said they found out about Wings of Rescue when they ran into the founder, Yehuda Netanel, one stormy Christmas Eve.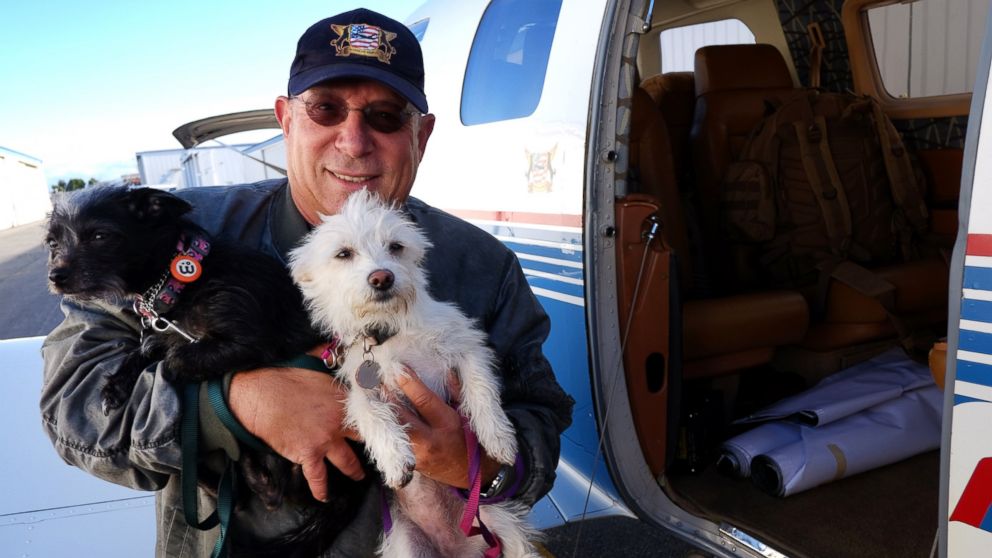 "We like to fly a lot, and when we landed in Salem [Oregon] we saw Yehuda, and he was just taking out all these crates of dogs," Angela said. "He explained he was flying them from overcrowded shelters to no-kill shelters, and I just broke down and cried."
The Garcias have two dogs, one cat and four chickens, they said, adding all their pets are rescued animals.
Wings of Rescue added it encourages pet owners to spay and neuter their pets and to "adopt, not shop."