The suspected gunman in the Waffle House shooting near Nashville, Tennessee, that left four people dead was captured Monday afternoon in a wooded area less than two miles from where he allegedly committed the massacre, authorities said.
Travis Reinking was taken into custody at 1:07 p.m., about an hour after police officials said they had received no credible sightings of the suspect since Sunday morning. Reinking was caught in a wooded area behind an apartment complex where he lives after a civilian spotted him and called 911, police said.
Reinking has been booked into the Metro Jail on four counts of criminal homicide. He is being held on $2 million bond.
He is scheduled to appear in court on Wednesday.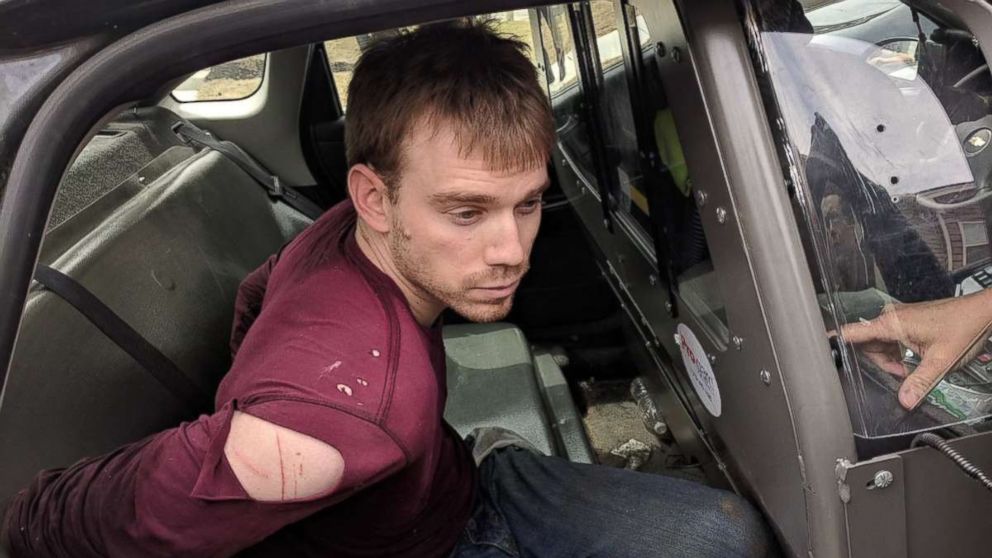 More than 160 law enforcement officers -- including SWAT teams, K-9 units and helicopter crews -- had fanned out across the Nashville suburb of Antioch in search of Reinking, who police suspected was armed and dangerous.
Don Aaron, a spokesman for the Metropolitan Nashville Police Department, said Reinking was taken into custody without incident and transported to the South Precinct station in Nashville.
"He immediately requested a lawyer and refused to make a statement," Aaron said.
He said Reinking was taken to Nashville General Hospital and examined before he was jailed.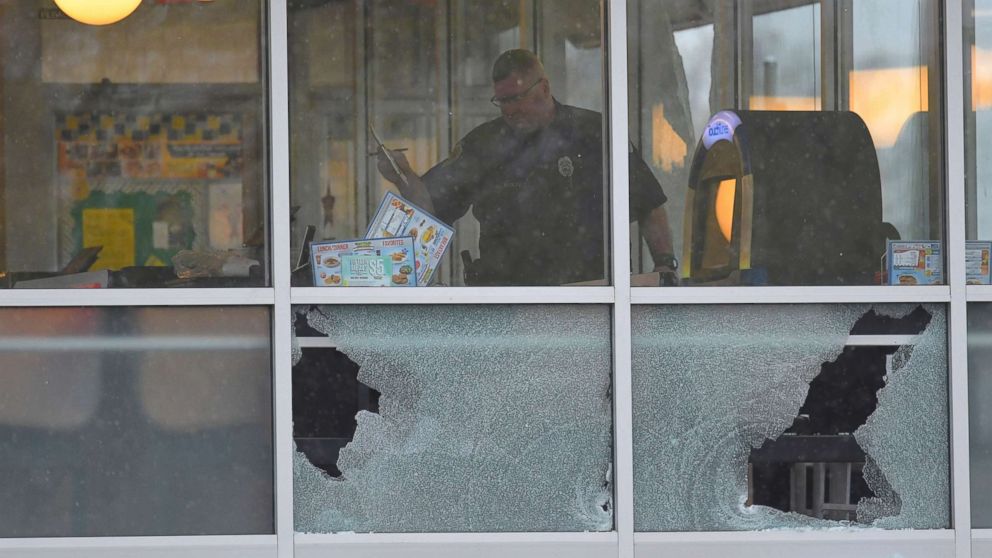 Lt. Carlos Lara of police department's Specialized Investigation Narcotics Unit said his team was investigating tips from the public when a caller contacted dispatchers to report a man matching Reinking's description walking through a construction site behind an apartment complex where the suspect lives.
Lara said officers responded to the Discovery at Mountain View apartment complex, where construction workers pointed them in the direction of a path they saw the suspect take into a wooded area.
Taken at gunpoint
While walking through the woods, Det. Kyle Williams spotted a man in front of him, Lara said.
"As he was walking forward, the suspect turned around and Det. Williams saw his face and realized that that is the suspect we were looking for," Lara said. "At that point, Det. Williams drew down on the suspect. He told him to get on the ground. He got on the ground immediately.... Other detectives came and assisted, put him into custody and put him in cuffs."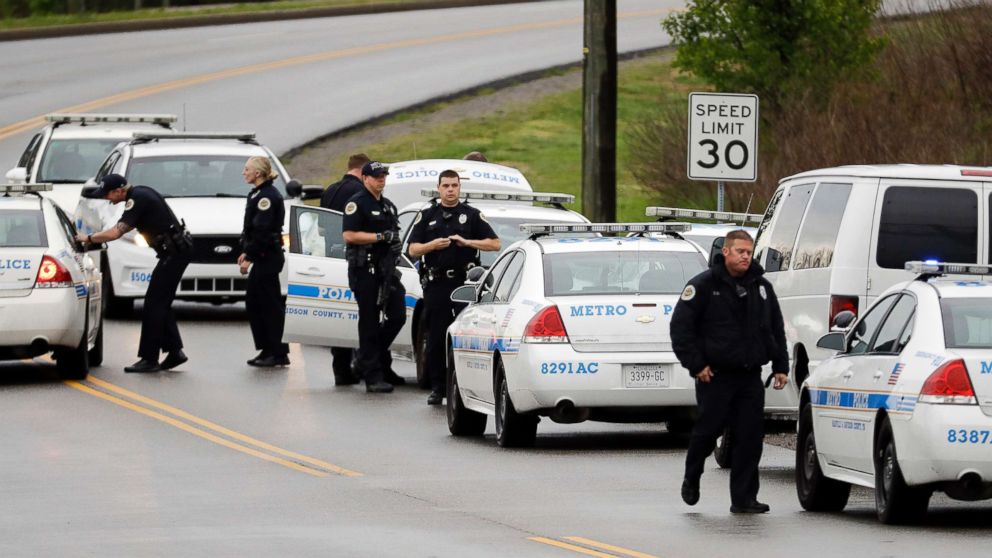 At the time of his arrest, Reinking had a backpack on that detectives cut off while he was in handcuffs, Lara said.
"When they looked into the backpack they saw a silver Kimber semiautomatic weapon with .45-caliber ammunition, a flashlight, and a holster," Lara said.
He said Reinking was also carrying a wallet in his back pocket that contained his Colorado identification.
Prior to Reinking's capture, there had been no credible sightings of him since a resident saw him about 8:30 a.m. Sunday entering the woods shirtless behind the Discovery at Mountain View apartments, Aaron said. When he was arrested, Reinking was dressed in a torn maroon shirt and jeans.
Nashville Mayor David Briley praised the huge law enforcement contingent that included FBI and state police for apprehending Reinking in less than 34 hours.
"I'd like to say thanks to the citizens of Nashville. A tip from the community is what led to the arrest today and their being vigilant was really an important part of what happened today," Briley said.
Police helicopter crews had focused their search on the wooded area in which Reinking was last seen. Officers on the ground had searched the woods on foot with K-9 units, Aaron said.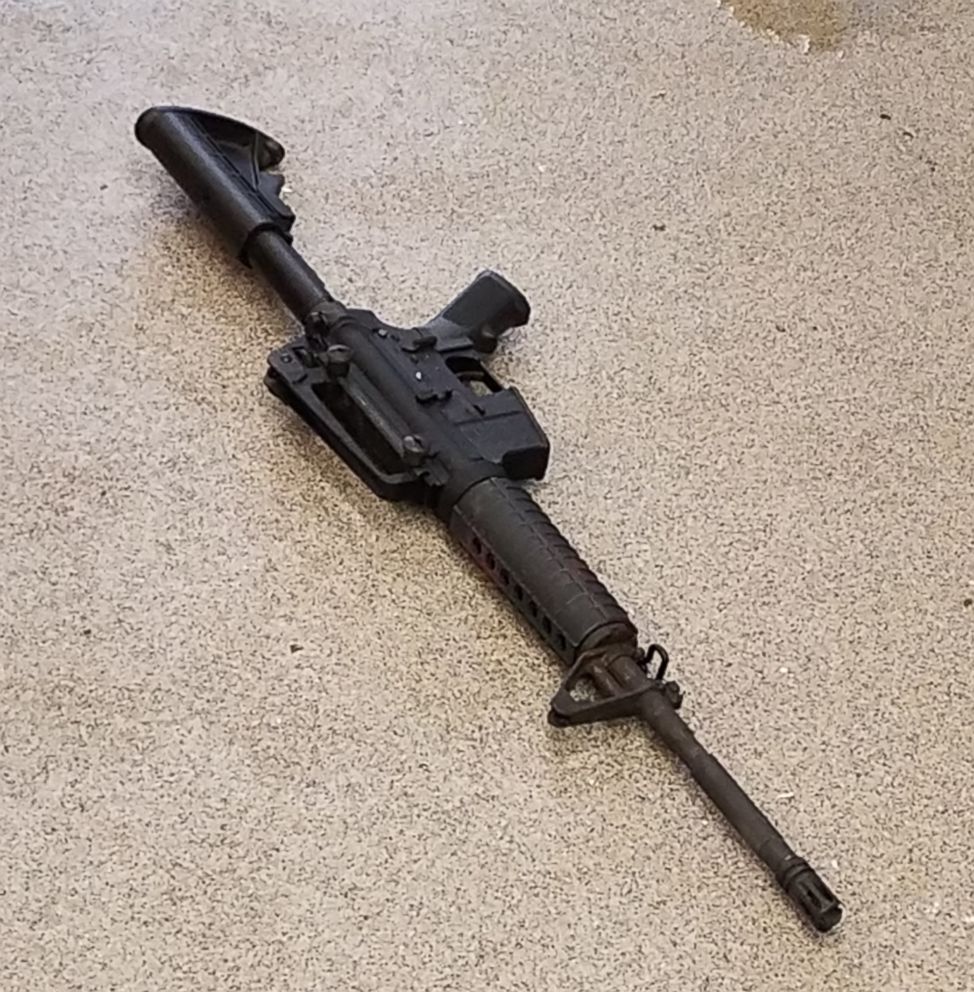 Police suspect that Reinking, 29, went to the Waffle House in Antioch about 3:19 a.m. Sunday and waited in his gold-colored Chevrolet Silverado pickup for up to four minutes before allegedly commencing with his deadly rampage.
Police believe the suspect showed up at the restaurant wearing only a green jacket and nothing on underneath.
He fled the business after patron James Shaw Jr., 29, confronted him and took his gun during a tussle, threw it over a counter and forced the gunman outside.
Reinking fled the restaurant on foot and, police said. He ran to his apartment at Discovery at Mountain View complex, where he put on a pair of dark pants and apparently grabbed some extra clothes and his backpack containing the handgun. Police said they seized two hunting rifles from Reinking's apartment when they searched it on Sunday.
Victims killed
Killed in the Waffle House shooting were: Taurean Sanderlin, 29, a cook at the restaurant who was on a cigarette break and was one of the first slain in the shooting; DeEbony Groves, 21, an honor student at Belmont University in Nashville; and Akilah DaSilva, 23, a Middle Tennessee State University student. The youngest victim was 20-year-old Joe Perez, whose mother wrote in a Facebook post, "Me, my husband and sons are broken right now with this loss. Our lives are shattered."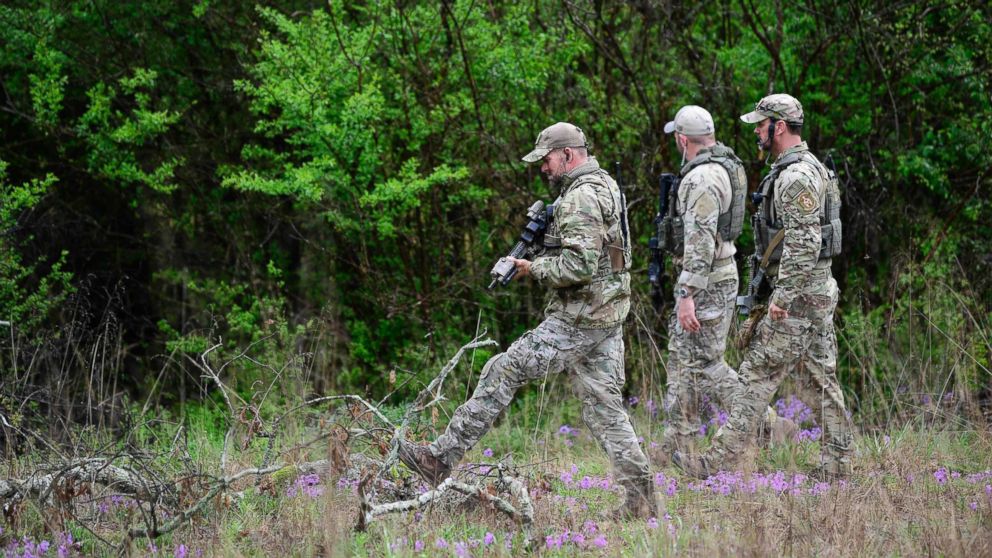 Two victims remain hospitalized in critical but stable condition, officials said.
"I hope everybody will share a commitment that I have to help the families who lost their loved ones and who are still suffering in the hospital right now," Mayor Briley said. "We're going to have to gather around them and lift them up over the coming weeks.
"Obviously, this is a tragedy. We put an end to part of it today," he said. "We need to move on as a community and do what we can to curb this violence in the future."
Suspect's troubled history
Police said Reinking was raised in Illinois and has a history of mental problems and run-ins with the law.
In July 2017, he was arrested by U.S. Secret Service at the White House after he breached a restricted area and refused to leave, officials said. He demanded to meet with President Donald Trump.
Weeks later on Aug. 24, 2017, Tazewell County, Illinois, sheriff's deputies retrieved Reinking's guns, including one Kimber pistol, a Bushmaster AR-15, a .22 caliber rifle and a Remington 710 with miscellaneous ammunition, according to a report filed.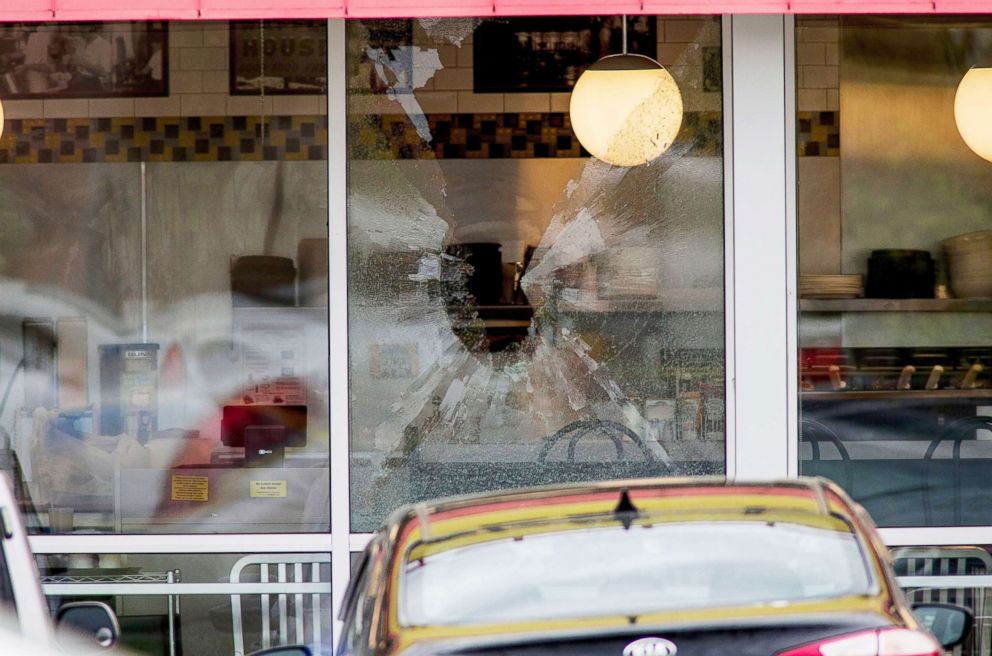 Reinking's firearms license was also revoked, according to a report from the Tazewell County Sheriff's Department.
The weapons landed back in Reinking's father's possession. The father admitted to authorities Sunday that he gave the guns back to his son, according to the sheriff's department.
The AR-15 assault rifle that had been seized was used in the Waffle House attack, police said.
Reinking had also threatened to commit suicide in May 2016 in a parking lot in his hometown of Morton, Illinois, and at the time his family told authorities he was having "delusions" involving Taylor Swift. He believed the singer was stalking him and harassing him, according to police records obtained by ABC News.
Police said he moved to Nashville in the fall of 2017 and landed a construction job, but was fired three weeks ago. He went to work for another construction company on April 16 but failed to show up after one day, police said.
Suspect suspected in car theft
He is suspected to have stolen a BMW on Tuesday from a local dealership, Arron said. The suspect went to the dealership in Brentwood in neighboring Williamson County and stole the BMW after he refused a request from a salesman to show his identification, he added.
Reinking had somehow obtained a fob for the BMW, got in it and drove away, Aaron said, adding that Brentwood Police spotted the stolen car and gave chase but called off the pursuit when it became too dangerous.
The stolen car, which was equipped with GPS, was located at the apartment complex where Reinking lives.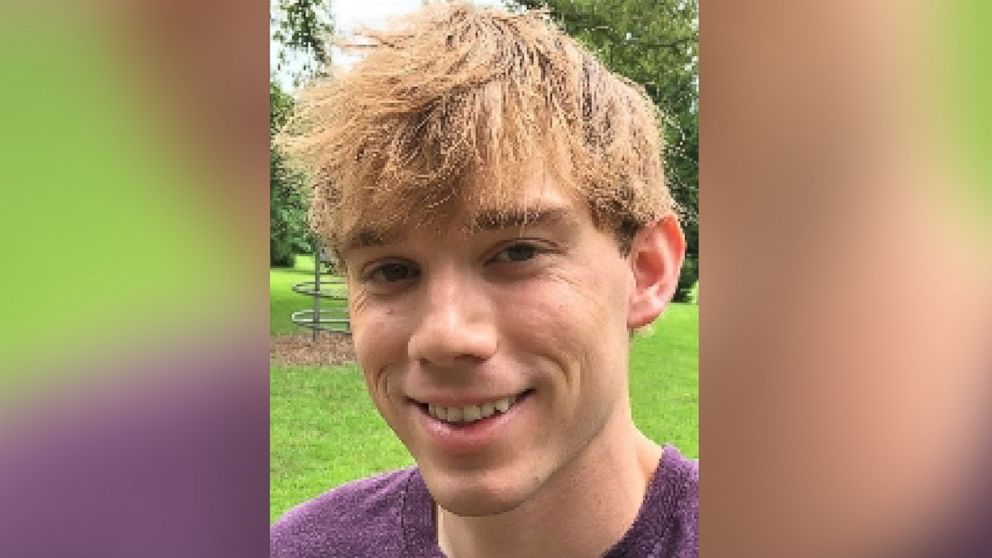 Aaron said the fob used in the auto theft was found in Reinking's apartment when police searched it Sunday.
"We don't know what his plan was. What his intention for taking the BMW car remains to be seen," Aaron said.
He also said that several hours after the Waffle House massacre Sunday, a laptop case containing a card with Reinking's name written on it was found at a truck stop at Interstate 24 and Old Hickory Boulevard, about 20 miles from area Reinking was last spotted.
It's unclear whether Reinking managed to get that far after the shooting or whether the laptop case was left there before the shooting, Aaron said.
"We have a myriad of questions for him," Aaron said.