— -- The FBI and San Francisco Police are on the hunt for three thieves who rammed their SUV into the lobby of the Wells Fargo Museum in San Francisco on Tuesday morning.
Surveillance photos show that the SUV that crashed into the windows of the building carried just the driver and two other suspects appeared from another car, a Sedan, that was parked alongside the curb, authorities said.
The men, who were wearing ski masks, stole gold nuggets, ABC's San Francisco affiliate KGO reported.
The museum on Montgomery Street is the site of the first Wells Fargo that opened in 1852.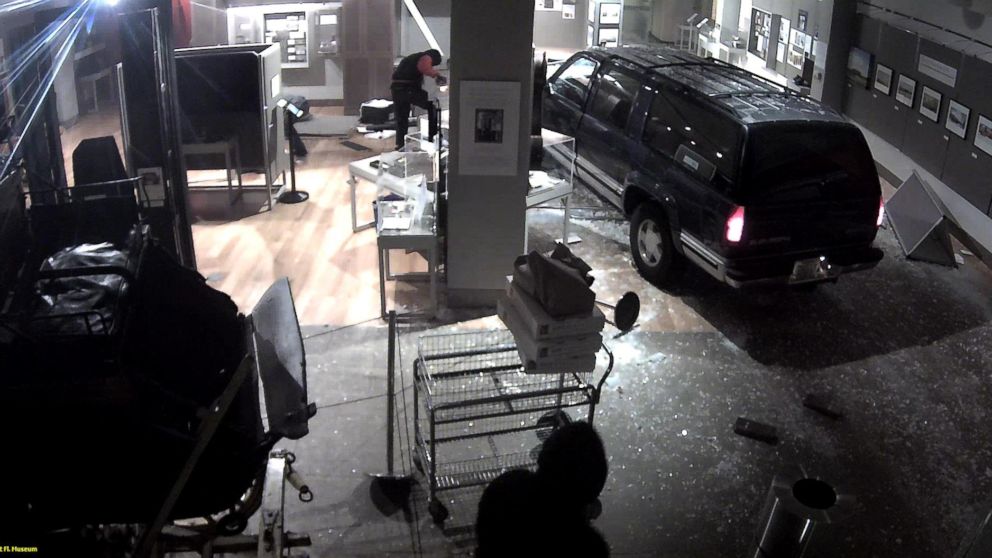 The property features an "impressive display of gold dust and ore from California's Gold Country and a special collection of Gold Rush letters carried by hundreds of express companies."
One suspect restrained a guard after holding a pistol to the guard's head, FBI spokesman Brian Weber said, though details of how he was restrained are being withheld.
Wearing ski masks and black gloves, the suspects were described as about six-feet tall, according to authorities.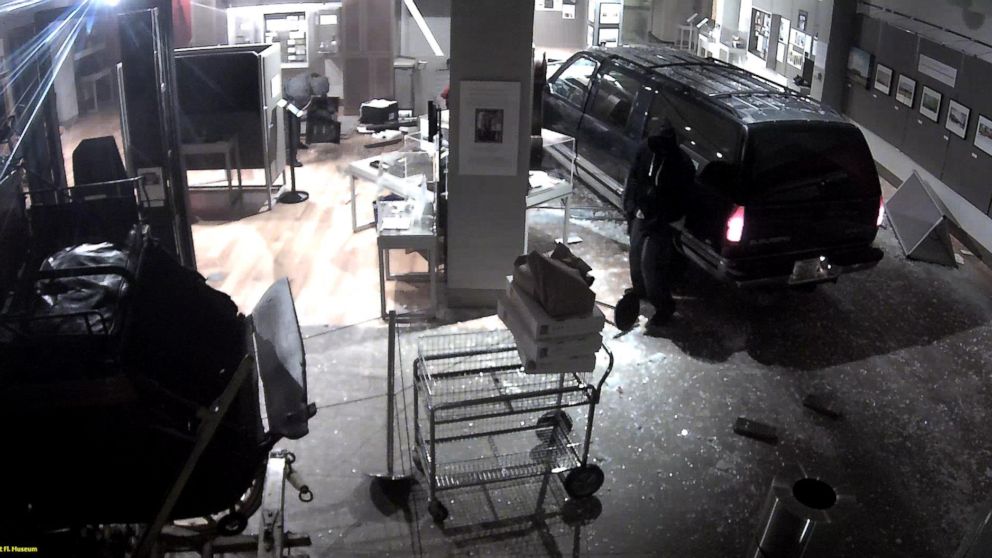 In view from the glass exterior of the building was a Wells Fargo stagecoach that "carried passengers and gold across the western plains."
Police were alerted about the robbery at 2:26 a.m. this morning. The suspects had assault weapons and held up the security guard, KGO reported.
The men then took off in a sedan and left the SUV inside the bank, police said.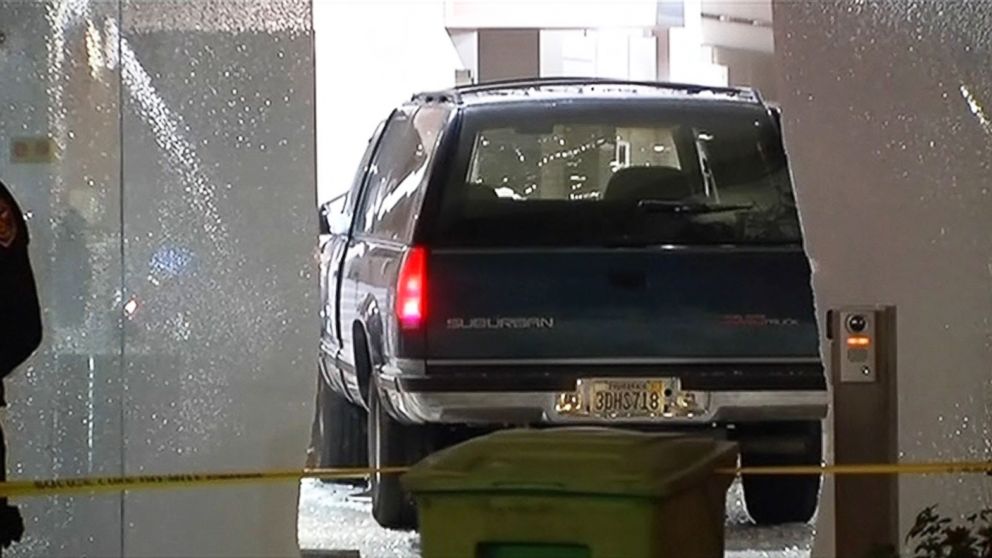 Authorities were looking for three men in a white Ford Taurus who were last seen heading eastbound across the Bay Bridge, according to KGO's report.
Wells Fargo spokeswoman Diana Rodriguez told ABC News on Tuesday that the bank is cooperating with the San Francisco Police Department's investigation.
"We're disturbed this happened to the Wells Fargo History Museum, but are grateful no team member was harmed," she said in a statement to ABC News. "Additionally, the historic stagecoaches on site were not damaged. Rest assured, the museum will reopen, so it can continue to serve the thousands of visitors and Bay Area residents who visit it each year."