A massive wildfire in eastern Tennessee has killed three people, burned hundreds of homes and forced thousands of people to evacuate, according to officials.
Interested in
Wildfires?
Add Wildfires as an interest to stay up to date on the latest Wildfires news, video, and analysis from ABC News.
The wildfire, which Tennessee Gov. Bill Haslam said was the state's biggest fire in 100 years, was exacerbated by what authorities described today as hurricane-force winds of up to 87 mph.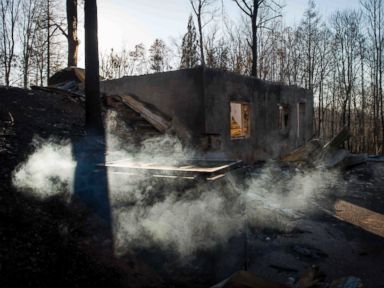 The blaze killed three people in Gatlinburg, where many city officials, including Mayor Mike Werner, lost their homes, Haslam said at a news conference this afternoon.
Werner said at the news conference that it was a "devastating time" for the city" but that its people were "strong and resilient."
He said there are still areas authorities are trying to reach and they are hoping there will not be more fatalities.
Werner said that "nobody had a clue" the fire would spread "that fast." He added that the blaze was "a scary sight to see" and that "people were basically running for their lives."
Officials from the Tennessee Emergency Management Agency said that it is likely that 14,000 residents and visitors have been evacuated from Gatlinburg alone and that the wildfire is still burning.
Efforts to extinguish the blaze are very much underway, officials said. They described firefighters across the state as scrambling to make a dent in the blaze, which has devastated Gatlinburg, Pigeon Forge and surrounding areas in Sevier County.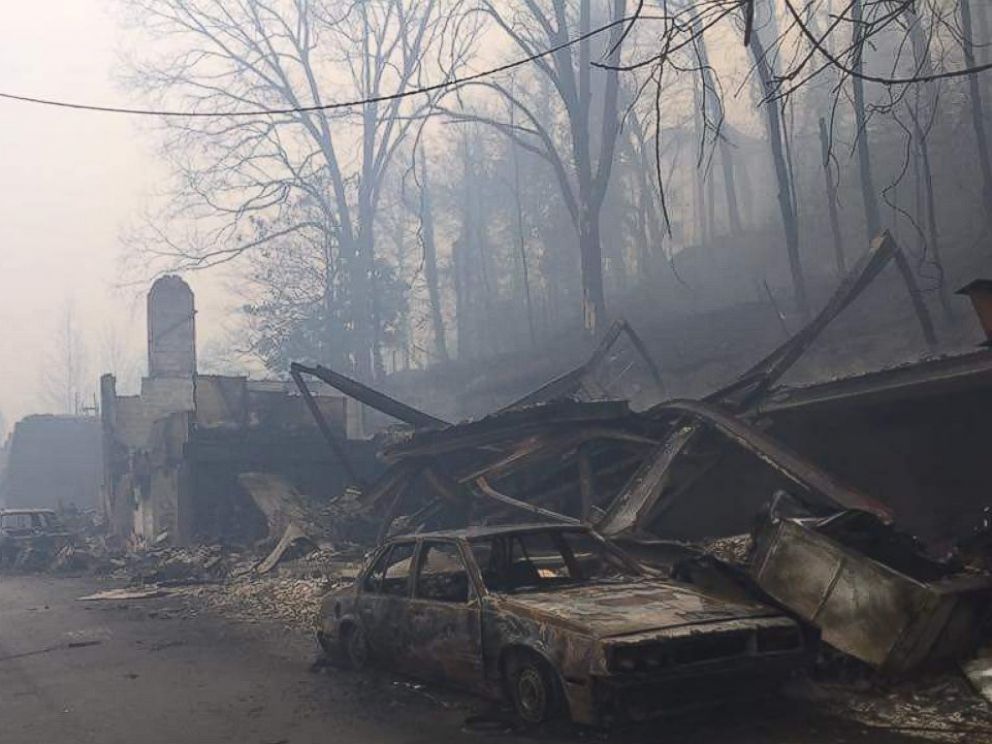 The Tennessee National Guard has been sent in to dump water on the flames from a helicopter.
The Tennessee Emergency Management Agency said on its website that the wildfire began in the Great Smoky Mountains and spread "very rapidly," with the winds pushing the flames onto private property.
Numerous roads remain closed and blocked by fallen trees and power lines as a result of the fires.
Social media users posted shocking images of the fires overnight. One Instagram user posted a video taken from a car of what looks like an endless stretch of fire.
Another Instagram user posted a dramatic video of downtown Gatlinburg choked with smoke. In the video, a fire truck penetrates the haze with its sirens blaring.
Steven Soloman, a Facebook user, posted a video today of the devastation left where the fire passed through the night before. He shows where he says a cabin once stood, now a pile of burnt rubble. He also says the family that lived there had to be rescued by firefighters because downed power lines prevented them from leaving.
"It's a very sad situation," Solomon says in the video.