— -- A Florida zoo employee was killed by an endangered tiger that she "dedicated her life to," a Palm Beach Zoo and Conservation Society spokeswoman told reporters this morning.
Palm Beach Zoo Lead Keeper Stacey Konwiser, 38, was killed in an incident Friday with a male Malayan tiger in the tiger night house, which is in the back of the tiger exhibit where the public does not have access, the zoo said.
The tiger night house is a behind-the-scenes area where tigers are fed and sleep, and General Curator Jan Steele said Konwiser "was preparing the night house for the evening routine, which includes cleaning and feeding."
"This is an endangered species that Stacey dedicated her life to," zoo spokeswoman Naki Carter said today, adding that she "had a passion for this job."
Konwiser was a "beloved member" of the staff, Carter said. Konwiser's husband, Jeremy, is also a keeper at Palm Beach Zoo.
"Stacey was not only a wife, she was someone's daughter. She was like a sister to many of us here," Carter said, calling this a "tragic time."
The tiger is still at the zoo today where it is recovering from tranquilizers and is "doing fine," Carter said, adding that the tiger has never been involved in any other incidents. Investigations are ongoing.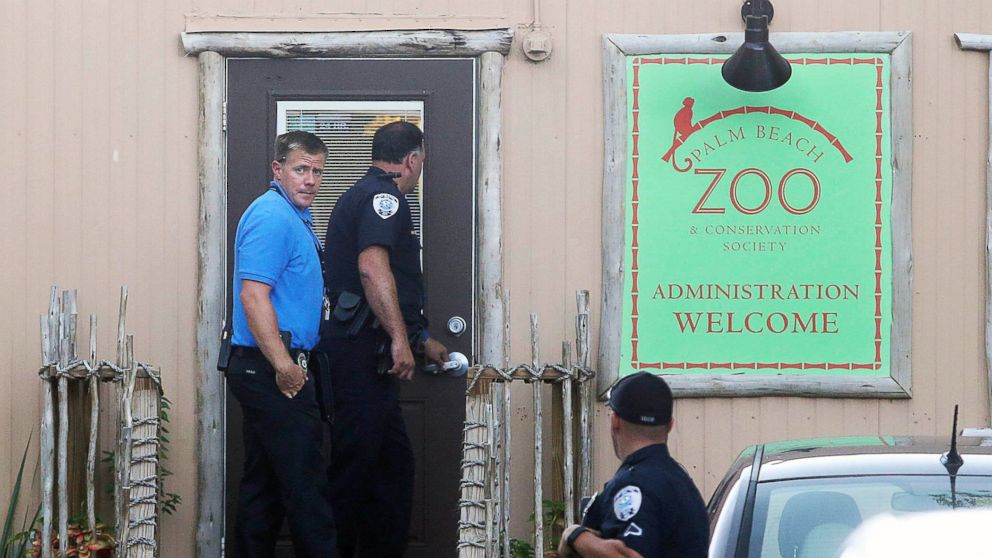 Immediately after the incident Friday, a Code Red was issued and "guests, who were never in any danger, were ushered out of the Zoo in an orderly fashion and the Zoo went into lockdown," the zoo said in a statement Friday.
"We want to underscore that at no time was the public at any risk," the zoo said. "We also want to emphasize that at no time did any animal escape. The Zoo has a safety protocol in place for crisis situations and these protocols were employed.
"This marks the first death of a human involved in an animal incident in the history of Palm Beach Zoo & Conservation Society," the zoo said Friday. "The entire Palm Beach Zoo family is saddened beyond what words can describe at this incident and tragic outcome."
Steele said that "Konwiser had recently accepted a position with the FDA, looking at long-term career progression to get into U.S. Fish & Wildlife Service. We were in the process of crafting another position to retain her."
The zoo said it is working with Konwiser's family to establish a memorial fund in her honor. The Palm Beach Zoo and Conservation Society will be closed throughout the weekend.