'Made in America' Pledge: What is American-Made in Your Home?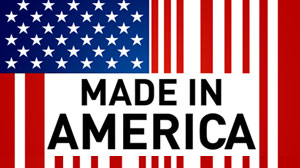 In the global trade battle, you cast a vote every time you open your wallet. The decision? Whether you spend your money on products made in America or overseas.
In the coming weeks, "ABC World News with Diane Sawyer" is launching a groundbreaking series, "Made in America," focusing on American manufacturing and our economy.
The facts show that our nation is addicted to imports. In 1960, foreign goods made up just 8 percent of Americans' purchases. Today, nearly 60 percent of everything we buy is made overseas.
On air and online, we'll tackle the key questions: Is buying American-made more expensive? What staples are no longer manufactured in the U.S. at all? And what difference would it make if everyone promised to buy more American-made products?
There's no question that manufacturing still has a major impact on our economy and on the nation's workforce. The United States has fewer manufacturing jobs now than we did in 1941, but if every American spent an extra $3.33 on U.S.-made goods, it would create almost 10,000 new jobs in this country.
Take our 'Made in America' Challenge
So as we launch our series, we want you to join us in the challenge, and we want to hear what you learn along the way. What products are you purchasing or have purchased in the past that are Made in America? How are they different from what you bought before? And what's it like to pay closer attention to where your groceries, clothing, and other goods are coming from?
Write us to let us know, or better yet, document your experience and send us the videos. Send us photos and videos of products in your home that were made in America to "Abc.worldnews@abc.com".
Write us with your information below, and we may contact you during our series.