Remember "The Truman Show," where Jim Carrey played a character whose life was broadcast to the world? Truth became stranger than fiction for David Perez, who willingly submitted himself to that same kind of scrutiny and even took it step further in the Twitter age.
Perez, 29, is an ad man who wanted to attend the International Advertising Festival in Cannes, France. He managed to convince his agency, Leo Burnett, to send him, on an unusual condition: that he would broadcast his life live online and do anything people tell him to do via Twitter.
So far, Perez has followed some tough instructions -- he got a tatoo with the Twitter fail whale, poured wine in his lap, and demonstrated pole dancing for two young women.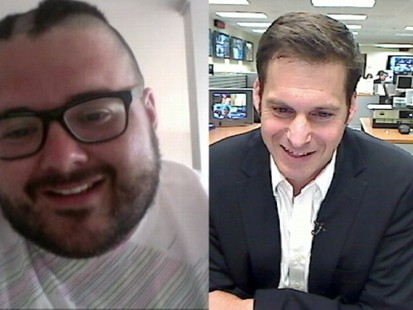 Why is he following the sadistic whims of the internet? Perez says he's got an important message about the power of social media and the way it will change advertising.
On today's Conversation, Perez talks with ABC's John Berman about his life and his unique project.
And if you want to follow Perez's daily activities and maybe tell him what to do, go to his website, http://davidondemand.com, or follow him on Twitter @DavidOnDemand.