As a tropical system grows stronger near the Gulf, BP announced today that due to worsening weather it has stopped drilling the relief wells that promise a permanent fix.
While the well has been successfully capped for the last six days, there's fear that all that progress could be undone by the storm, and BP is even considering reopening the containment cap that is catching most of the escaping oil for now.
Watch 'World News' for the latest on the oil spill in the Gulf of Mexico.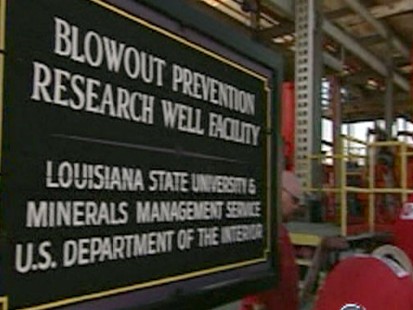 The
first relief well was set to make contact with the broken well on Friday
, but BP and the federal government have decided to wait until they better understand the storm's path.
The system is currently north of Haiti, taking shape and gathering steam. Some forecasts show it moving directly toward the spill.
The armada of ships currently surrounding the spill site could begin evacuating by tomorrow, and if the storm does move into the Gulf, the 24-hour watch over the leaky new cap would have to be abandoned.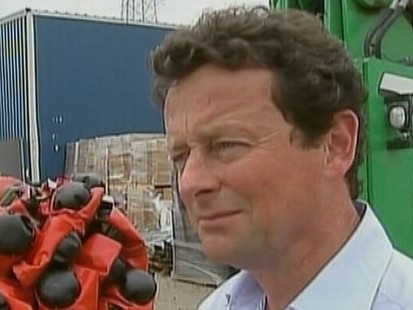 "If we have to leave the cap unattended, three to four days where we'd have no surveillance," the National Incident Commander, retired Coast Guard Adm. Thad Allen, said today.
Cap Could Be Removed, Releasing Crude into Gulf
Rather than fly blind, risking unseen ruptures in the well, Allen said the cap could be reopened, allowing oil to flow once again into the water. If that is done, it would be timed to begin five days before the storm's possible impact, a threshold which could be reached tomorrow.
"If the cap were damaged during a long period away from the well, with no one able to monitor it, then we'd be in a worse position than we are now," said Don Van Nieuwenhuise of the Professional Geoscience Programs at the University of Houston.
Huge ships currently at the spill site can withstand 12-foot seas, but a tropical storm would mean 15-foot seas -- rough waves that would drive a toxic brew of oil and dispersant further ashore.
Ships, Booms Could All Be Affected by Storm
"If it comes in with the high surge, the oil's going to come further inland, and it's going to damage more of our marsh," said Arthur Giles, an oil construction worker.
Few of the precautions currently in place could survive the onslaught.
"It might even damage some of the booms and throw them inland if they don't get them out of the water," said Jeff Masters, the director of meteorology for Weather Underground. "And certainly you don't want any ships out there in that kind of wind." Floating booms are used to block or corral oil on the water's surface.
Repairing damage from a storm could take weeks. Even today, crumpled boom could be seen along shore, three weeks after Hurricane Alex churned up the Gulf's waters.