ABC's Martha Raddatz first met Lt. Colonel Tim Karcher in Iraq. Karcher was severely injured in an explosion last June, and Raddatz has been following his recovery. Below is her reporter's notebook.
It is nothing short of amazing walking next to Lt. Colonel Tim Karcher -- amazing because he lost his legs while serving in Iraq.
"You can choose for yourself," he told me on a recent walk, "do you want this to be a life-ending experience or just a life changing experience?"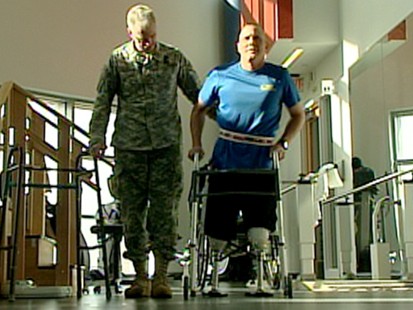 For months, I feared that Karcher's injuries would end his life, and, at times, so did he.
"I can remember one point in time thinking, 'Wow, this is what it feels like to die,' he said.
I had spent many days with Karcher in Baghdad during his three deployments. He told me that the Iraqis had stepped up to the task of defending their country, so much so that by mid-June 2009, Karcher handed over command of Baghdad's Sadr City neighborhood to the Iraqis.
But days later, it was clear the war was far from over.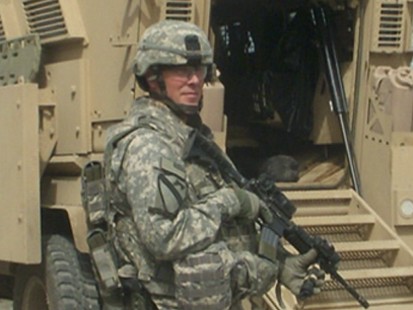 "There was a large explosion. I could remember feeling some pain. I could see my rifle laying in pieces on the floorboard, then I realized, the reason I could see it was because I didn't have any legs," Karcher said.
Back home in Harker Heights, Texas, that day, Tim's wife and three daughters were getting ready for church.
Alesia Karcher, Tim's wife, recalled, "The phone rang, and he said, 'Tim has been hurt.' It just rips you. It's gut wrenching."
It would only get worse. A dust storm had prevented medivac helicopters from reaching Karcher after he was injured. He lost massive amounts of blood during the drive to the combat hospital. By the time he was flown to Walter Reed hospital days later, bacteria from the dust began invading his kidneys, heart, and lungs.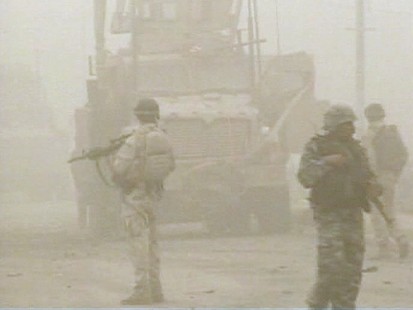 "It was a a roller coaster," Alesia Karcher said. "At one point, I had told him, it was okay, he needed to let go... I could do it."
But Karcher refused to die.
After three months of intensive care, he was flown back home to Texas, seeing his girls for the first time since he deployed height months earlier. The once 6-foot 4-inch, 225 pound soldier now weighed barely 100 pounds.
His daughters, Abby, Audrey, and Anna remember it well.
"I was really glad to see him," Abby said. "I hadn't seen him in such a long time."
For Audrey, "It was hard seeing him so skinny, knowing he had gone through so much."
Now, months later, Karcher is on his way to recovery. One thing that irks him: his two oldest daughters are now taller than he is. But as his balance improves, he'll be given longer prosthetic legs.
But this 43-year-old soldier with a profound sense of duty hopes for something else as well.
"Whatever the Army decides I can do best, I will do it," Karcher said. "The moment they give me a job that I look at as charity, I'll walk away from it. As long as I'm still making a contribution, serving soldiers, I'll stick with it until I die."
For now, he looks forward to seeing the soldiers he commanded return from Iraq. Lt. Colonel Tim Karcher is determined to stand and greet them when they arrive.