A surge in sales of new homes is exciting realtors and builders, but some analysts question whether it's a sign of lasting recovery.
New home sales jumped 27 percent in March, the biggest monthly increase in 47 years.
In some regions of the country, the growth was even more pronounced, with a 44 percent increase in sales in the South and a 36 percent increase in the Northeast.
"We are off life support," said home builder Rick Judson, whose company is based in Charlotte, N.C. "Generally speaking, the consumer is saying it's a good time to buy."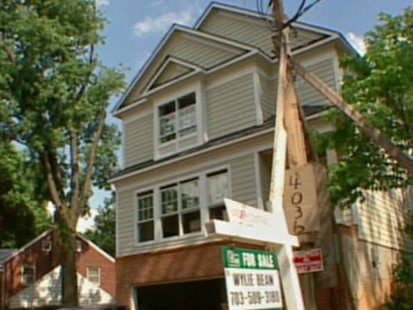 If you have a question about whether this is the right time to buy or sell your home let us know
Just a month ago, home sales were at record lows, and this spike in sales beat all analysts' expectations. Home prices actually have stayed relatively stable, with a median price of $214,000, up just 4 percent from a year ago.
Tax Credit Encourages Buying
Experts say that buyers were spurred on by a number of factors, including better springtime weather and historically low interest rates, but the biggest reason of all may have been the federal home buyer tax credit.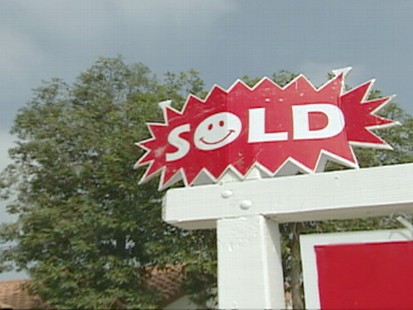 Many homeowners are rushing to take advantage of the credit before it expires on April 30, just a week away. The credit is worth as much as $8,000 for first-time home buyers and $6,500 for current homeowners who are moving to a new house.
"These robust numbers say the credit is working," said David Crowe, the chief economist at the National Association of Home Builders.
Some analysts believe that the home sales increase is also tied to overall economic recovery.
"They're coming from places where people are getting jobs," said economist Patrick Newport of IHS global insight. "Places like Texas and Louisiana, states that have not been hit as hard by the economy and states where the job market is improving more than in the rest of the country."
When Tax Credit Goes Away, Will Sales Drop?
While many believe the worst is now over for home sales, not all economists are so optimistic. Some believe that once the tax credit goes away, the sales increases will evaporate.
Robert Shiller, a professor of economics at Yale University, said he expects sales to drop quickly, just as they did in Nov. 2009 when the last home buyer tax credit expired.
"People are thinking, 'If we're thinking of buying a house, let's do it now,'" said Shiller. "It's people pulling out of those future months, and they won't be around to buy houses in future months."
Dan Greenhaus, the chief economic strategist at Miller Tabak, also acknowledged concern of a drop.
"You are likely to see a pullback, a payback to so speak, in the out months following the credit's expiration," he said.
And while conditions have improved for builders, it is still a rough market. With 11 million homeowners still underwater, more foreclosures could be coming, and it could take much longer to sell a new home than it did before the crisis.
"Once a builder puts up a new home, that home will not be sold for at least 14 months. Those are the worst business conditions that builders have ever seen," said Newport. "Even though we saw a good number, these are the worst of times, still." If you have a question about whether this is the right time to buy or sell your home let us know
ABC News' Wonbo Woo and Dalia Fahmy, and the Associated Press contributed to this report.