In the movies, people on the verge of drowning are often waving their arms and screaming for help. But in real life, panic plays out differently.
Drowning is often a silent killer.
Francesco Pia worked as a lifeguard for 21 years. In 1968, he started filming rescues of drowning people. He discovered that almost everyone had the same behavior, and that did not include Hollywood's depictions of drownings.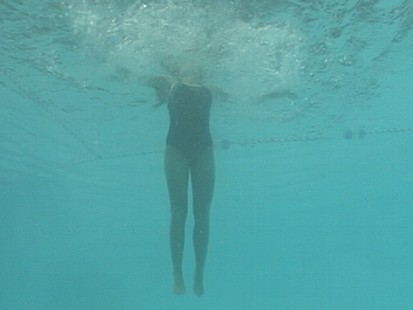 "Since the respiratory system was designed primarily for breathing and not speech," Pia said, "and since the person is not getting enough air in to breathe, they're not going to call out for help. That's myth No. 1."
Pia is now trying to dispel the myths of what drowning looks like. He says even lifeguards often don't know what real drownings look like, and other swimmers may not raise alarm either. A recent study by the New York State Health Department found half of the drownings at guarded pools happened with one to five swimmers present.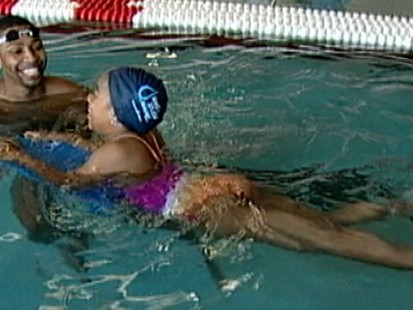 "Myth No. 2," Pia said, "is that the drowning person can wave for help. They cannot because in order to pick up your arm when you're in water over your head means that you have a swimming or a floating skill. And if you're drowning, by definition, you don't have that skill."
Pia describes what happens as the Instinctive Drowning Response. Envision the surface of the water as a platform. He says someone who is drowning often presses down on the surface and tries to use it as leverage to get their mouth out to breathe. So what the onlooker sees is arm movements that appear to be flapping the water not waving in the air. In some instances, it looks like the child is doggie paddling or just playing. The struggle is quick -- 60 seconds for adults and 20 seconds for small children.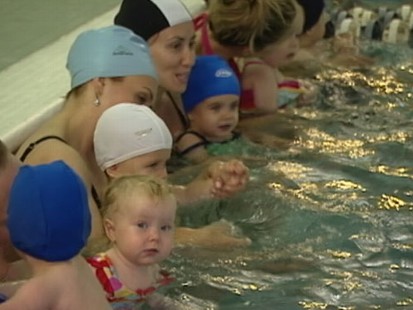 Since Memorial Day, nearly 300 children have drowned in this country. According to the Centers for Disease Control and Prevention, drowning is the leading cause of death for children younger than 5. But what makes this tragedy different from many others is that it is preventable. The problem, is many of us may not know what warning signs to look for.
The main thing parents can do is make sure everyone in the family learns to swim, learn CPR and don't just keep an eye on kids. Parents need to practice "reach supervision," where they can grab their child within seconds.