Israeli and Palestinian children, the youngest victims in the current conflict, are separated by many things, but share fear. Since the Gaza battles broke out 13 days ago, at least 257 Palestinian children have been killed, and more than 1,000 wounded, according to the United Nations. Abed, 12, was taking refuge in the U.N. school in northern Gaza when Israeli shells destroyed it. He escaped, but several friends did not. Across the border in Israel, danger from the sky has forced children to spend several hours a day in a bomb shelter that has been turned into a makeshift playroom underground. Here are ways to help the relief effort for children.
Organizations Helping the Children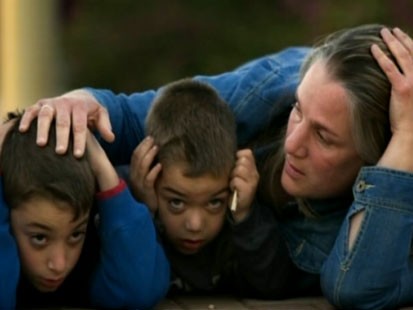 Save the Children has been working in Gaza for over 30 years, delivering food packages, baby kits and household supplies to Gaza. Click here to learn more about their efforts in Gaza and the West Bank, and clickhere to make a donation.

Gaza Mental Health Foundation focuses on the development of Gaza's children, who live amid destruction, loss and violence. To see some artwork done by Gaza children and to make a donation, visit their Web site.

Mercy Corps is another organization working to deliver staples such as food, blankets and more to families in Gaza. Through their Global Connectivity program, which links Middle Eastern students with peers in the U.S., young people in Gaza are blogging from the ground. Click here to make a donation.

World Vision is a relief and advocacy organization dedicated to working with children and families in areas of critical need throughout the world. On their Web site you can sponsor a child.

For more ways to make a contribution to children on the ground, visit the United Nation's World Food Program, and the International Committee for the Red Cross.

Seeds for Peace is an organization that works to empower young leaders from Israel and Gaza by bringing them together and teaching conflict resolution. Click here to learn more, or make a donation.