Want to be the coolest house on the block when the trick-or-treaters come knocking on your door?
"GMA Now" asked Susan Fussell of the National Confectoners Association which candies the kids are dying to get their hands on this halloween. Here are her picks:
Gross-Out Candies
BeanBoozled: Trick or treat your friends with BeanBoozled. The box contains 10 colors of beans, but 20 flavors. Half are delicious flavor favorites, the other half are gross-out flavors. Blue could be delicious Berry Blue or it could be tongue-turning Toothpaste.
SWEETARTS Squeez: Cherry flavored blood-like candy that oozes a tangy and tart taste.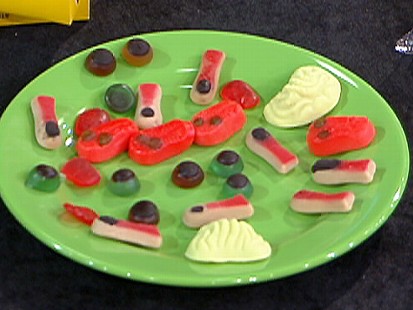 Lunch Box Halloween Body Parts: Gruesome gummies that can be both frightful and yummy. Choose from a ghoulish menu of Bloody Brains (sour cherry), Black Eyeballs (grape), Severed Fingers (sour lemon), Blood (strawberry) or Moldy Tongues (green apple) gummies.
Kids Candies
Wack-O-Wax Fangs: Teeth to frighten anyone, Wack-O-Wax Fangs lets you play now and chew later at only 15 calories a piece in cherry flavor.
Crazy Bones: Crazy Bones are lollipops with bone-shaped sticks. Kids love to collect and play with these realistic skeletal arm- and leg-shaped plastic sticks. Available in an assortment of Halloween flavors -- orange, grape and green apple.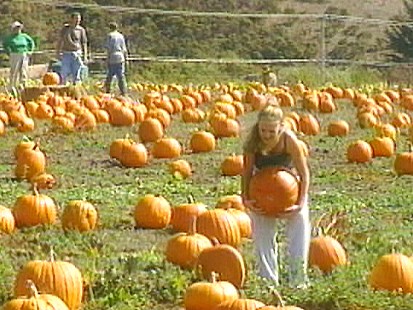 Skull Pops: These skull-shaped lollipops have a smooth flavor combination of grape and strawberry cream that is unlike any other flavor on the market today.
Carousel Halloween Lips Lollipops: Princess lips and Vampire Fangs, this two-in-one fun treat is a lollipop and dress-up costume for lips. Pops enjoyed in grape or cherry flavor.
TOXIC WASTE Hi-Voltage Bubble Gum: Crank up the volume this Halloween and awaken your taste buds with Hi-Voltage Bubble Gum, three extra long cables of gum each with a shockingly sour core and in hazardously sour flavors like Amp'd Apple, Surgin' Strawberry and Blackout Blue Razz. It's more than two feet of high-voltage, gum-chewing fun.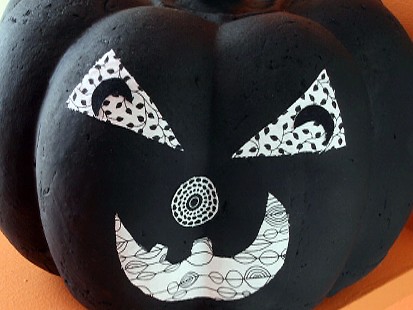 AfterShocks Popping Candy: Sound the alarm and wake up your taste buds with this tongue-tickling popping candy. The candy packs a punch in a treat-size pouch, available in strawberry and green apple flavors.
Halloween Big Fat Hissee Fit Gummy Snakes: This edible snake is 7 oz. of gummy that is almost 36 inches long. Gummy snakes come in three striking flavors -- Cherry Chase, Apple Attack and Blue Razberry Bite.
Haunted Twits on Treats
Hershey's Milk Chocolate Tombstone Molded Bars: A Halloween favorite, these snack size chocolate bars are spooking up holiday fun with Hershey's classic milk chocolate molded into the shape of tombstones and wrapped in haunting wrappers.
M&M's Cool Ghoul's Mix: Colorful purple and "electric green" (perfect Halloween colors) join the traditional black and orange M&M's. Available in Milk Chocolate and Peanut varieties, Cool Ghoul's Mix is ideal for parties and decorations.
3 Musketeers Dark Chocolate Mint in Fun Size: A lighter option, 3 Musketeers Dark Chocolate Mint are perfectly sized for trick-or-treaters.
Holiday Classics
Candy Corn: The classic candy confection in original creamy honey and smooth caramel apple flavors.
Jelly Belly Giant Corn Mix: A unique mix of the fixture candy in smooth vanilla, cinnamon and chocolate flavors.
Peeps Marshmallow Ghosts and Sugar-free Pumpkins: Get seasonal with spooky Peeps Marshmallow Ghosts and Sugar-free Pumpkins. The marshmallow treats aren't just for Easter anymore.
Reese's Peanut Butter Cups & Kit Kat Wafer Cars:
Give the classics that people scream for year after year. Hershey's offers large 75-piece assortment bags that are perfect for those who have many ghosts and goblins ringing their door bell Halloween night.
Big Time Variety Bag Skittles & Starburst in Fun Size: Convenient snacking and trick-or-treat sweets.
Gooey Ghouls and Creepy Creatures: Tear away each "door" and follow the clues to discover the delicious, creamy solid milk chocolates and buttery caramel-filled chocolates that are hiding within!
New Twists for Treats
Jelly Belly Fruit Snacks: Fat free, gluten free and packed with Vitamin C, Jelly Belly Fruit Snacks are made with seven different fruit juices for a delicious true-to-life flavor mix of chewy gummies in orange, green apple, cherry, lemon, strawberry and mixed berry.
Blow Pop Minis: Forget the stick; these mini hard candies still have a classic Blow Pop hard candy shell with a chewy bubble gum center. Available in flavor favorites like Sour Apple and Blue Razz.
Wonka Giant Chewy Nerds: A chewy, tangy jelly-bean center covered with a bumpy, crunchy Nerds shell in a frightfully festive mix of bewitching grape and fiercely orange flavors. It's the perfect Halloween color combination!
Sour Patch Kids and Swedish Fish 100-calorie Pack: The classic candies are now in smaller pieces and perfectly portioned packages for trick-or-treaters.