Paris -- The French are welcoming home their soccer heroes in Paris today after becoming the 2018 World Cup champions. But what is notable about the squad isn't just the goals they managed to rack up, but the diversity the players embody.
Some 15 of the 23 members of France's World Cup team are of African descent, with families hailing from places like the Democratic Republic of the Congo (formerly Zaire), Cameroon, Morocco, Angola, and Algeria. While 21 out of the 23 players were born in France, many come from immigrant families.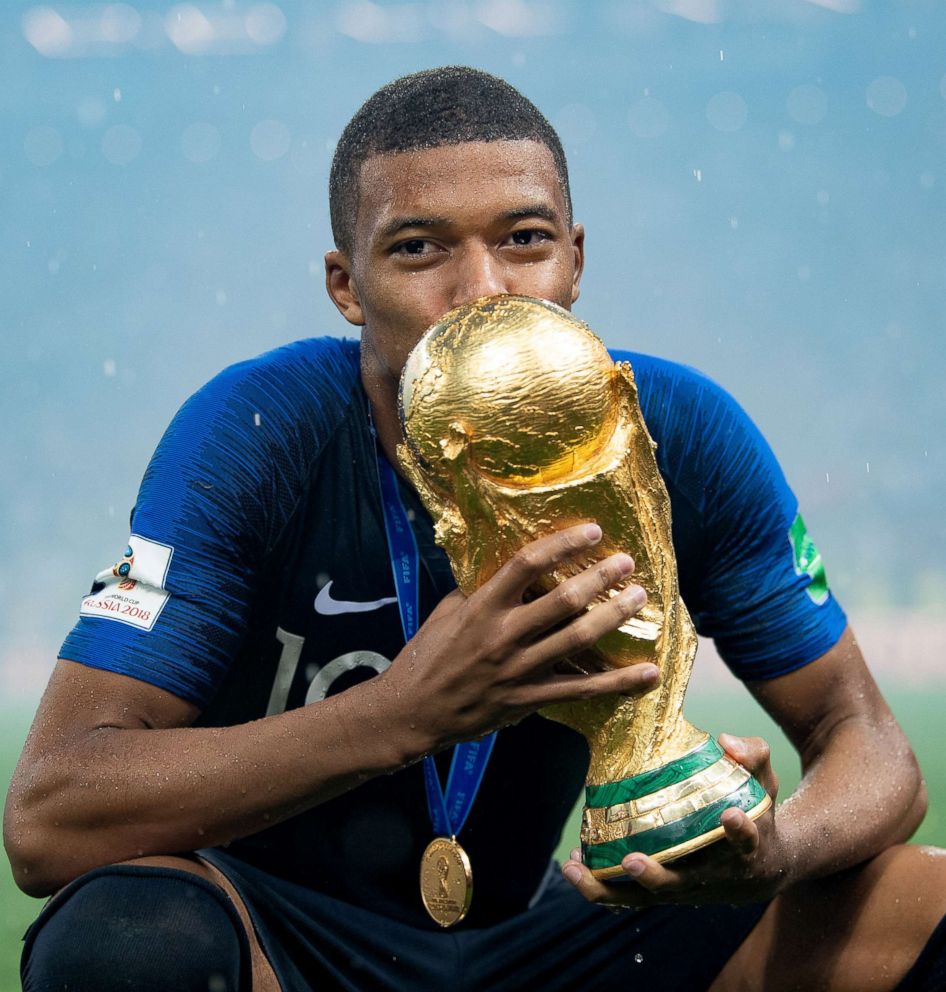 Kylian Mbappe, 19, one of the star players of the World Cup, is part Cameroonian and part Algerian.
One of France's biggest goal scorers, Antoine Griezmann, is of German and Portuguese descent.
"We are proud to represent the diversity of France," French midfielder Blaise Matuidi said during a press conference before the World Cup final.
France midfielder Paul Pogba, whose parents are from Guinea, responded to a question about the diversity of the French team last week as well.
"France today is a France full of colors. There are people of many different origins, that's what makes France so beautiful. We all feel French, we're happy to wear this shirt," Pogba said.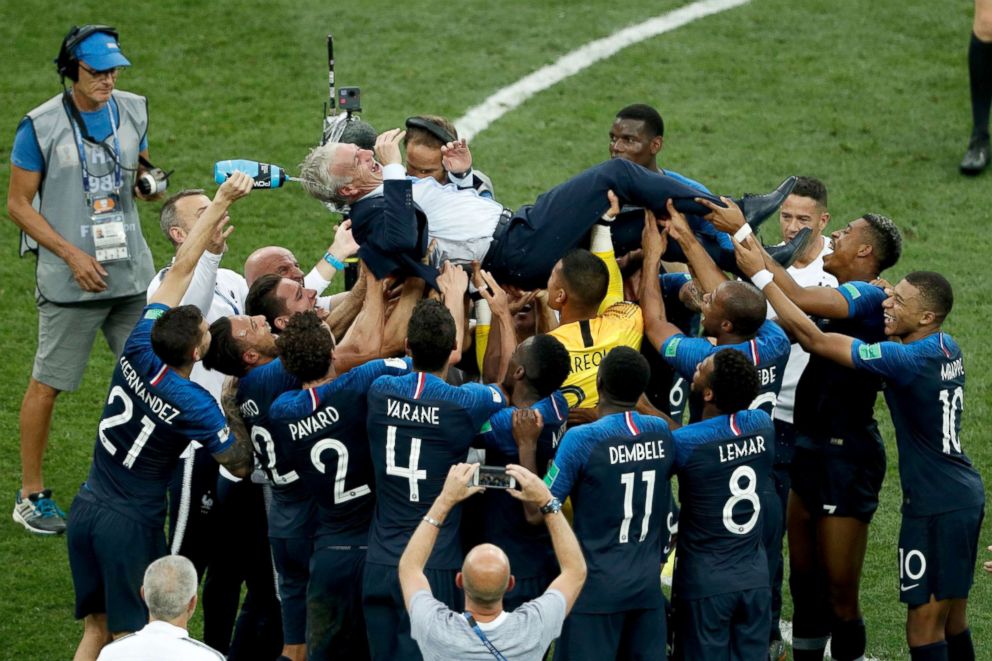 France's World Cup win comes a year after far-right leader Marine Le Pen reached the run-off stage in the French presidential election. Le Pen ran on an anti-immigration platform that found support in parts of French society. This diverse team's victory contrasts with the struggle France has had in welcoming immigrants in recent years.
Echoing the diversity of their football teams, thousands of people from all different backgrounds headed to the famous Champs Elysees Avenue in Paris Sunday night to celebrate the victory.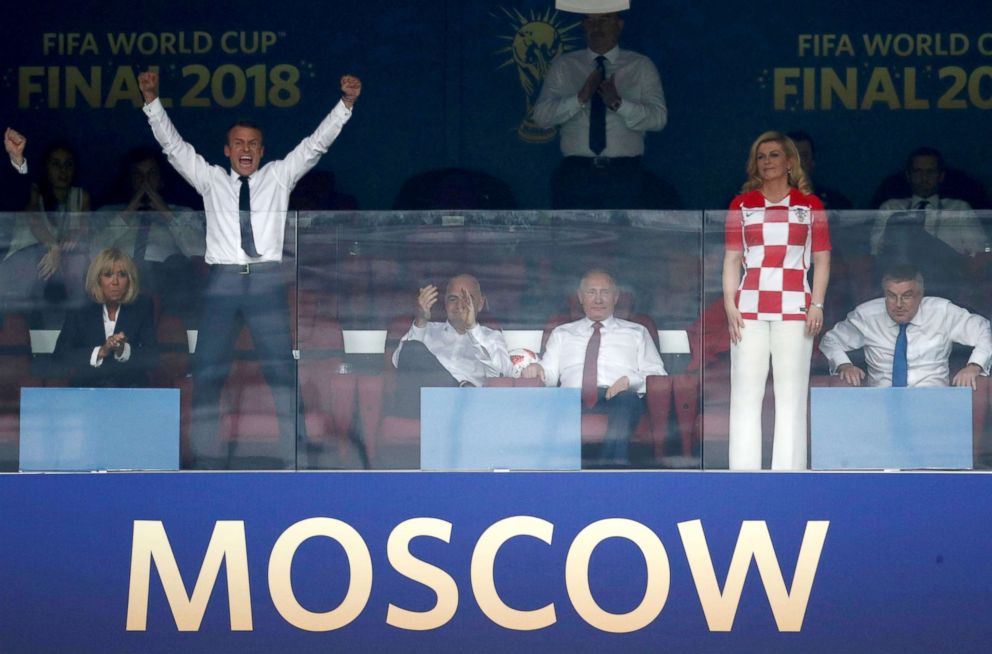 Waving French flags and chanting "We are the champions," supporters united in a party atmosphere throughout the night.
It's the second time in history that France has won the World Cup. The first time was in 1998.
The World Cup winners were set to parade down the Champs Elysees Monday in front of thousands of supporters.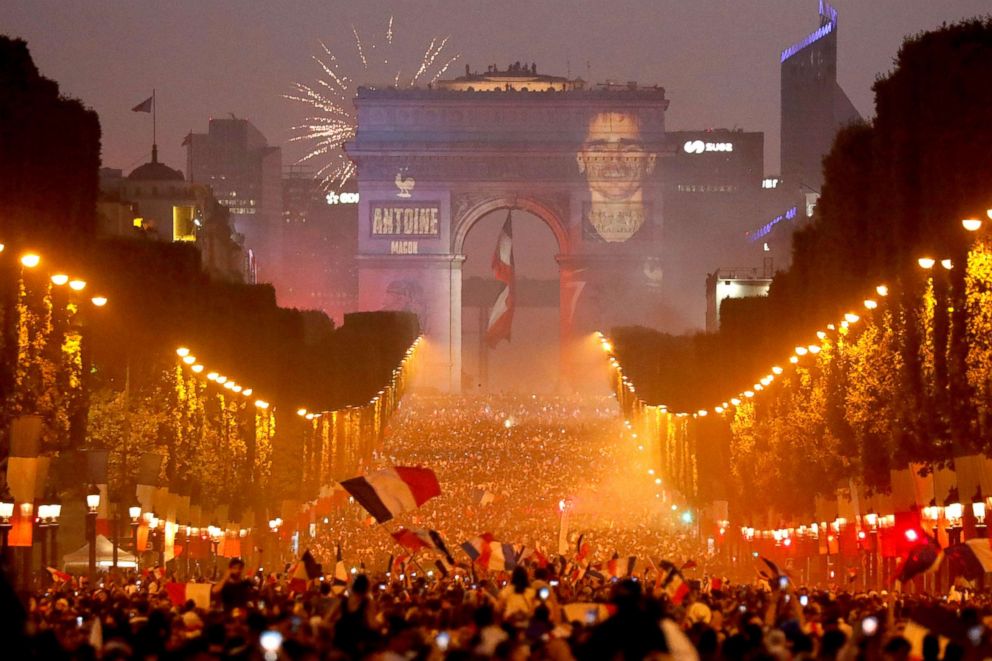 The French team then heads to the presidential palace to meet French President Emmanuel Macron.
Macron attended the final World Cup game in Moscow and celebrated the victory with the players in the locker room. He also thanked them in a tweet.
While most of the celebrations in Paris were harmonious, there were small pockets of violence and conflict, with troublemakers throwing flares at police on Champs Elysees Avenue.
French police responded using tear gas and water canons to disperse violent fans.
More than 290 people were taken into custody in France last night, and 45 policemen were slightly injured during the clashes, according to the French interior minister.