When the sky turned pitch black and the electricity went out, Melissa Schuster got into her car with her 89-year-old mother, her husband who was recovering from surgery, and her two cats and fled their home in Paradise, California, thinking they would eventually return.
"People think of fires as moving along the ground and catching this tree and that tree, and then that house or whatever," Schuster, a Paradise town council member, said in an interview on ABC News' "Start Here" podcast. "That isn't what happened here. This was a firestorm. So the wind was picking up large pieces of debris and starting fires all over town wherever it happened to land."
Schuster had evacuated her home during the Humboldt fire that swept through Butte County in 2008, destroying 87 homes and burning 23,344 acres. But after three days, most residents of Paradise were back in their houses.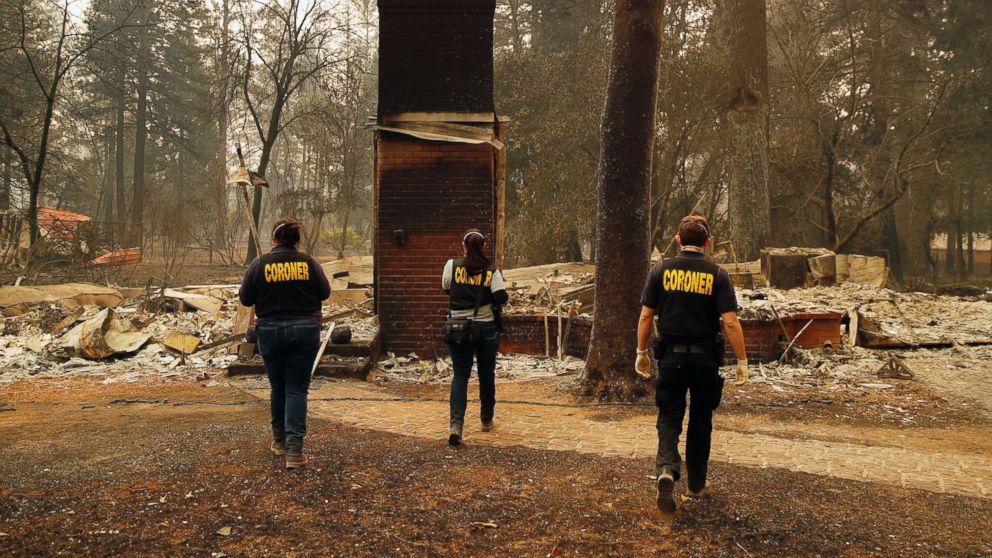 This time it was different. The firestorm that struck the Sierra foothills community on Thursday destroyed nearly the entire town, including Schuster's home. She said it gave Paradise the dubious distinction of being the only place in America where the entire town council is currently homeless.
"Our entire five-member council is homeless," Schuster said. "All of our houses have been destroyed."
She described a harrowing escape on the two-lane road leading out of the burning town, which quickly became clogged with cars.
While stuck in the traffic jam, Schuster said she "put on my council hat" and began trying to direct vehicles.
"I tried to get them to do contraflow, with both lanes going out of town," she said.
Then she got a call from her son, saying his wife and children were stuck in another traffic jam and that their car was on fire.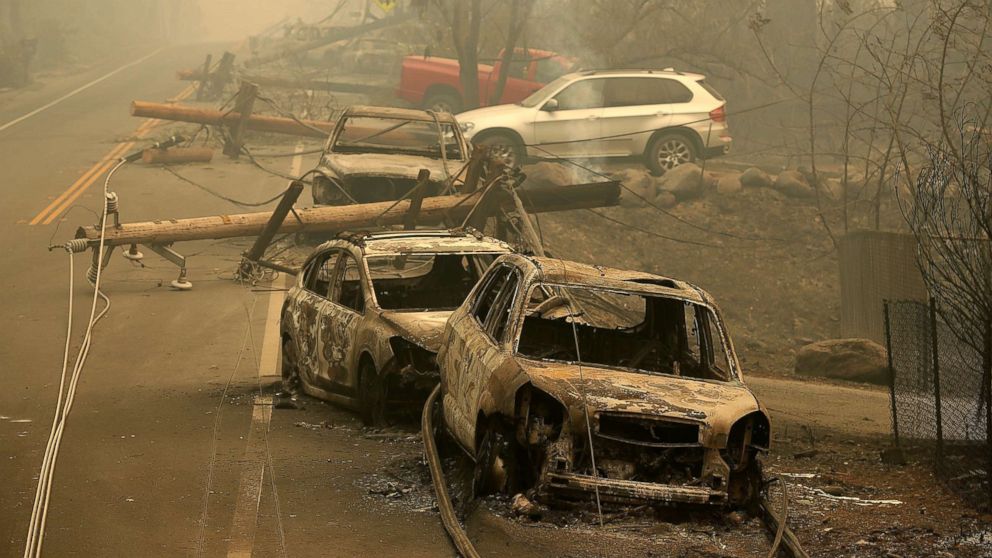 "Of course, for my husband and I, the thought of losing our daughter-in-law and grandchildren hit us very very hard," she said.
She said that after six agonizing hours, they received word that their daughter-in-law and grandchildren had made it out of harm's way.
Schuster said that while she and most residents of Paradise are looking at a long recovery, the immediate danger is far from over.
"The entire community of Paradise is a toxic wasteland right now," she said, holding back tears. "In addition to that, and this is the hardest part for me to even talk about, the number of fatalities is [among] things that we don't know at this moment and that's something that has to be determined before people can move back in."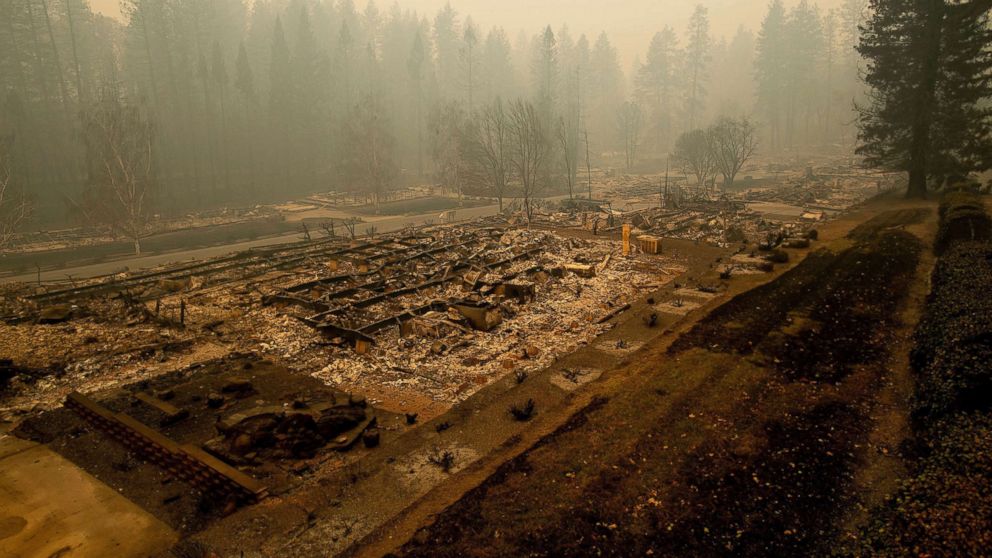 On Monday night, Butte County Sheriff's Officials announced that 13 additional bodies were discovered in the Camp Fire zone, including 10 in Paradise, bringing the total number of people killed by the blaze to 42 and making it the deadliest wildland inferno in the state's history.
"We have crews, we have teams -- you know, coroner teams -- that have to go house to house and vehicle to vehicle," Schuster said. "There are 6,400 homes that were burnt. That's a lot of homes they have to go through to ensure that there are no human remains there, not to mention the hundreds of vehicles that are burned out and just strewn all over the roads. And beyond that, it's just dangerous. It's toxic and it's dangerous."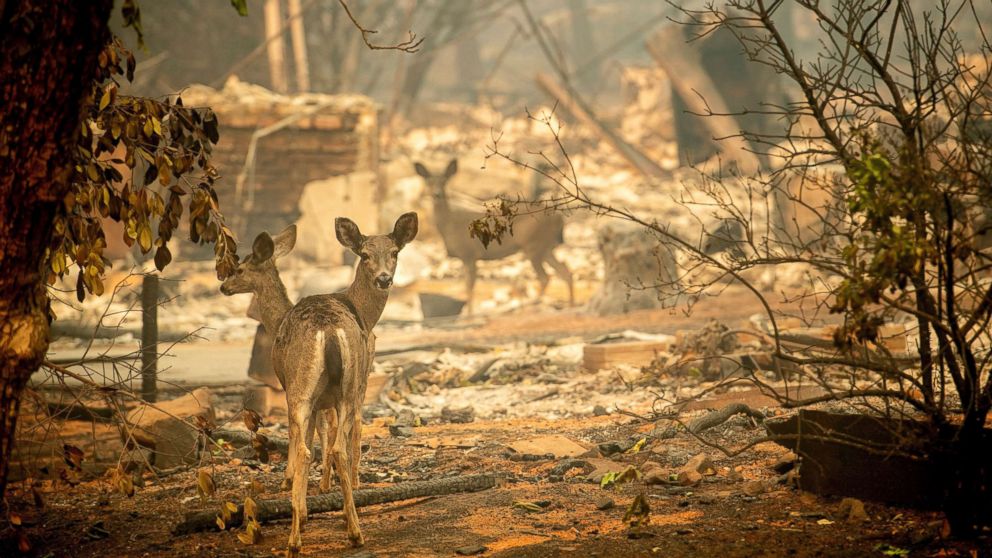 Asked if Paradise will be rebuilt, Schuster emphatically said, "Yes! Yes, yes, yes!"
"We are in this horrible, horrible tragedy. We will come out of this horrible tragedy ... together," Schuster said. "We will rebuild our homes, we will rebuild our town stronger, better, safer and more beautiful than ever. We will do that. Paradise: together, strong."