A simple DNA kit has reunited a mother with her long lost daughter, who she was told died after she gave birth to her in 1949, according to reports.
Tampa resident Genevieve Purinton, 88, was alone when she gave birth at a hospital in Gary, Indiana, about 30 miles southeast from Chicago, The New York Times reported.
She was 18 years old and not married, according to the Times. She left high school when she became visibly pregnant but received her diploma in the mail on the same day she gave birth, she said.
"When I said I wanted to see the baby, they told me she died," Purinton told Fox Tampa affiliate WTVT.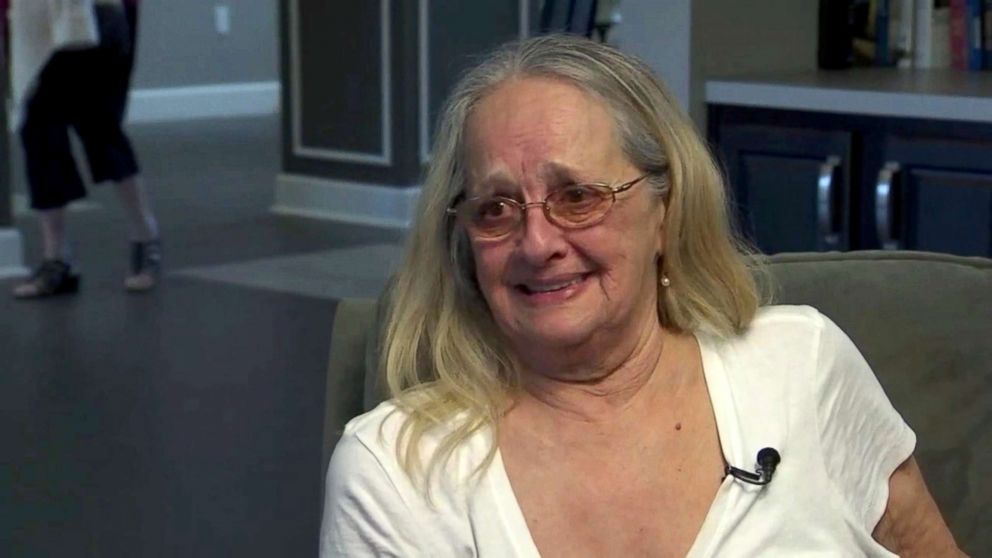 Purinton did not argue or ask for a death certificate, she told the Times, blaming her youth for the mistake.
But, the course of Purinton's life changed when the daughter she never met, 69-year-old Richmond, Vermont, resident Connie Moultroup, took a DNA test for Ancestry.com that led her to a cousin and then to her birth mother, according to The New York Times.
Moultroup had been covertly adopted by a family in Southern California, who had told her they "walked up and down the aisles of the hospital until they found me and they just had to take me home," she told the Times.
A doctor at the Indiana hospital where she was born had arranged the adoption, Moultroup discovered through documents she obtained from the Edmund D. Edelman Children's Court in Los Angeles County, according to the newspaper.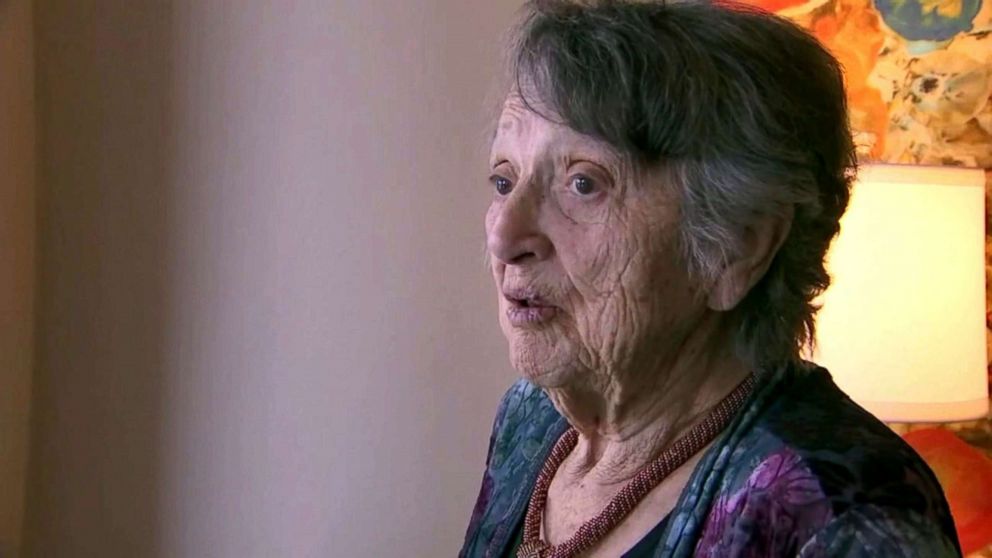 Purinton's signature was on the adoption papers, but she told the Times, "I had no idea what I signed."
Mother and daughter met for the first time in Tampa earlier this month.
Moultroup told WTVT that she had spent "a lifetime of wanting this."
"I remember being five years old and wishing that I could find my mother," she said.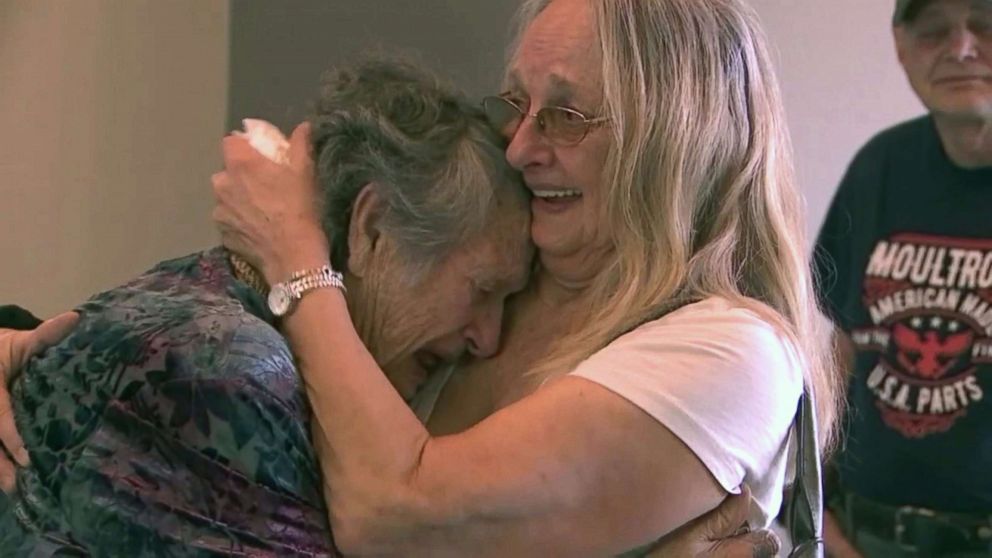 When they met, the connection was almost "instantaneous." Among their similarities are a penchant for cooking and crochet, according to the Times.
Before she and her daughter reunited, Purinton thought she was the last surviving member of her immediate family, she told WTVT. Her brothers and sisters had died, and she never had any children after 1949, she told the local station.
But, with the discovery of a living daughter, Purinton also learned that she has a granddaughter and two great grandchildren. Moultroup also learned that she has two half-sisters from her biological father, whom she plans to meet.
Hundreds of thousands of young women were forced to give up their newborn babies between 1945 and 1973, the year Roe v. Wade legalized abortion, according to The New York Times.
The Catholic hospital where Purinton gave birth, St. Mary's Mercy Hospital, no longer exists, according to the newspaper.