Home Prices Highest Since April 2006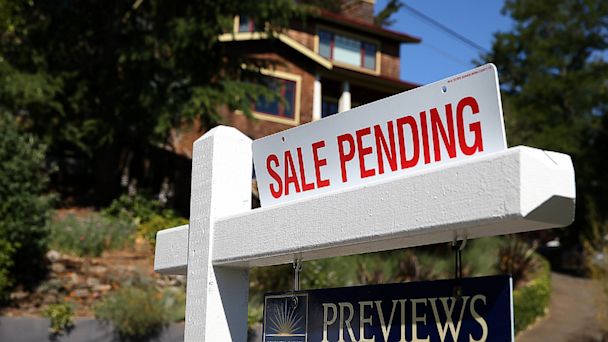 Home prices in cities around the country surged 10.9 percent in the past year to highs last seen at the end of the housing bubble.
Prices around the country rose the most since April 2006, though in most places they are still well below their peak in 2006, according to the Case-Shiller house price index, which includes data through March 2013.
Phoenix, San Francisco and Las Vegas had the biggest jump in home prices, with increases of more than 20 percent compared with a year ago.
The housing market, while apparently on the road to recovery, is not yet fully healed. A large number of homes are still in some stage of foreclosure and investors rather than first-time home buyers make up an outsized chunk of the housing market.
Many economists though are still confident that we are on the way to a healthy market. "This is not a bubble," says economist Diane Swonk. "We are regaining lost ground which is a game-changer for most households since their home is what they rely on for wealth."
Stan Humphries at Zillow.com warns that homes will not seem as cheap once mortgages rates start moving up.
Still the rise in home prices could be among the factors contributing to resilience in consumer spending despite a tax hike at the beginning of the year. As home prices rise consumers feel confident to spend on other items like a new car.
The housing market in cities including Seattle and Charlotte is pushing back into positive territory after a couple of months in decline. Prices were up 3 percent in Seattle compared with a month ago, and 2.4 percent in Charlotte.
See how your city is faring:
| | |
| --- | --- |
| CITY | ANNUAL PRICE GAIN |
| Atlanta | 19.1% |
| Boston | 6.7% |
| Charlotte | 7.3% |
| Chicago | 7.8% |
| Cleveland | 4.8% |
| Dallas | 6.8% |
| Denver | 9.8% |
| Detroit | 18.5% |
| Las Vegas | 20.6% |
| Los Angeles | 16.6% |
| Miami | 10.7% |
| Minneapolis | 12.5% |
| New York | 2.6% |
| Phoenix | 22.5% |
| Portland | 12.8% |
| San Diego | 12.1% |
| San Francisco | 22.2% |
| Seattle | 10.6% |
| Tampa | 11.8% |
| Washington | 7.7% |
Source: S&P Dow Jones Indices and CoreLogic