New Photos: Heidi Klum Removing 'Seal' Tattoo
Heidi Klum's seven-year marriage to singer Seal ended last year, but a tattoo of his name remained on her forearm - that is, until now.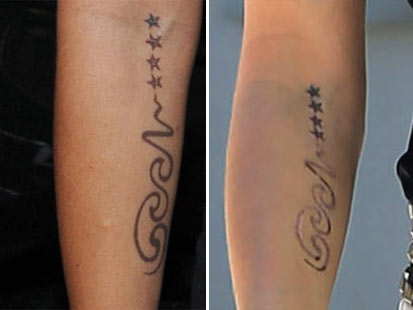 Based on these new photos, Klum, 39, is apparently having the tattoo lasered off, though she is keeping the four stars, one representing each of her children.
Click here for seven fun facts about the supermodel's family
Now, Klum is dating Martin Kristen, who formerly worked as a bodyguard for the "Project Runway" host.
"I trust him with my children's life," she told Katie Couric last fall. "He's a great man and recently we just got to know each other from a completely different side."
A rep for Klum had no comment on the tattoo.