Kim Kardashian Bares Plenty in Sexy Bikini Selfie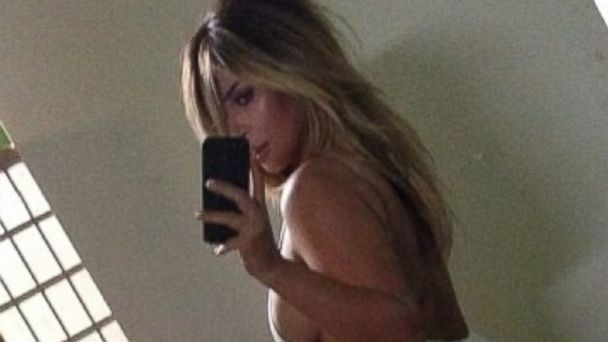 (Image Credit: KimKardashian/Instagram)
Kanye West is one lucky man!
Only four months after giving birth to baby North West, Kim Kardashian snapped possibly the sexiest selfie of all time and posted the pic to Instagram Wednesday night, looking fit and curvaceous in a one-piece white bikini.
"#NoFilter" was all the caption said.
See More Kim Kardashian Photos Here
With her hair casually covering one side of her sultry face, Kardashian, 32, shows of the assets that made her a household name and the object of affection for so many.
West, 36, couldn't contain his excitement and tweeted back to his love, "HEADING HOME NOW."