The Workout Kim Kardashian Did to Get Her Rockin' Bikini Bod
The pop culture world woke up this morning to a bombshell of a photo.
Only four months after giving birth to baby North West, Kim Kardashian, 32, snapped possibly the sexiest selfie of all time - looking fit and curvaceous in a one-piece white bikini with the caption "#NoFilter."
The next question for those interested was "How does she look so amazing only months after giving birth?"
Apparently, the reality star has been cutting out the carbs and doing lots of Pilates.
Read: Kim Kardashian Reveals Secrets to Post-Baby Weight Loss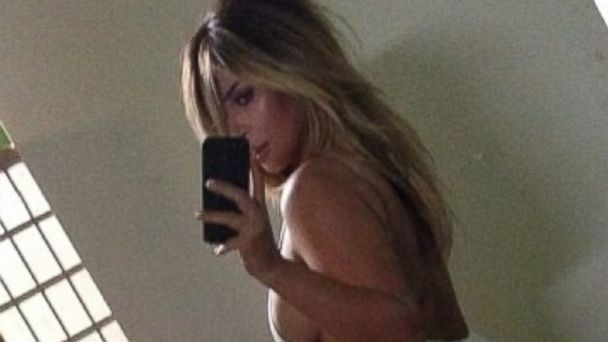 (Photo Credit: KimKardashian/Instagram)
On Sunday, Kardashian tweeted "I've actually been doing the Atkins diet & luv it." Well, Atkins "luvs" you and it looks to be working.
"Kim Kardashian wanted a balanced and effective way to lose weight following her pregnancy, and she chose Atkins," Colette Heimowitz, vice president of nutrition for Atkins Nutritionals Inc., told ABC News in a statement. "She ate lots of lean proteins, veggies, fruits and healthy fats like avocado and nuts."
See Photos of Kim Kardashian Through the Years
Along with her diet, the "Keeping Up With the Kardashians" star has been working out at Pilates Plus and burning up to 500 calories per class, according to E! News.
"Kim loves these exercises," Kristi Vacanti, owner of Pilates Plus Los Angeles told E!. "It enables her to get a total body toning and calorie burning workout in, in under and hour so she can get back on with her busy day and baby North."